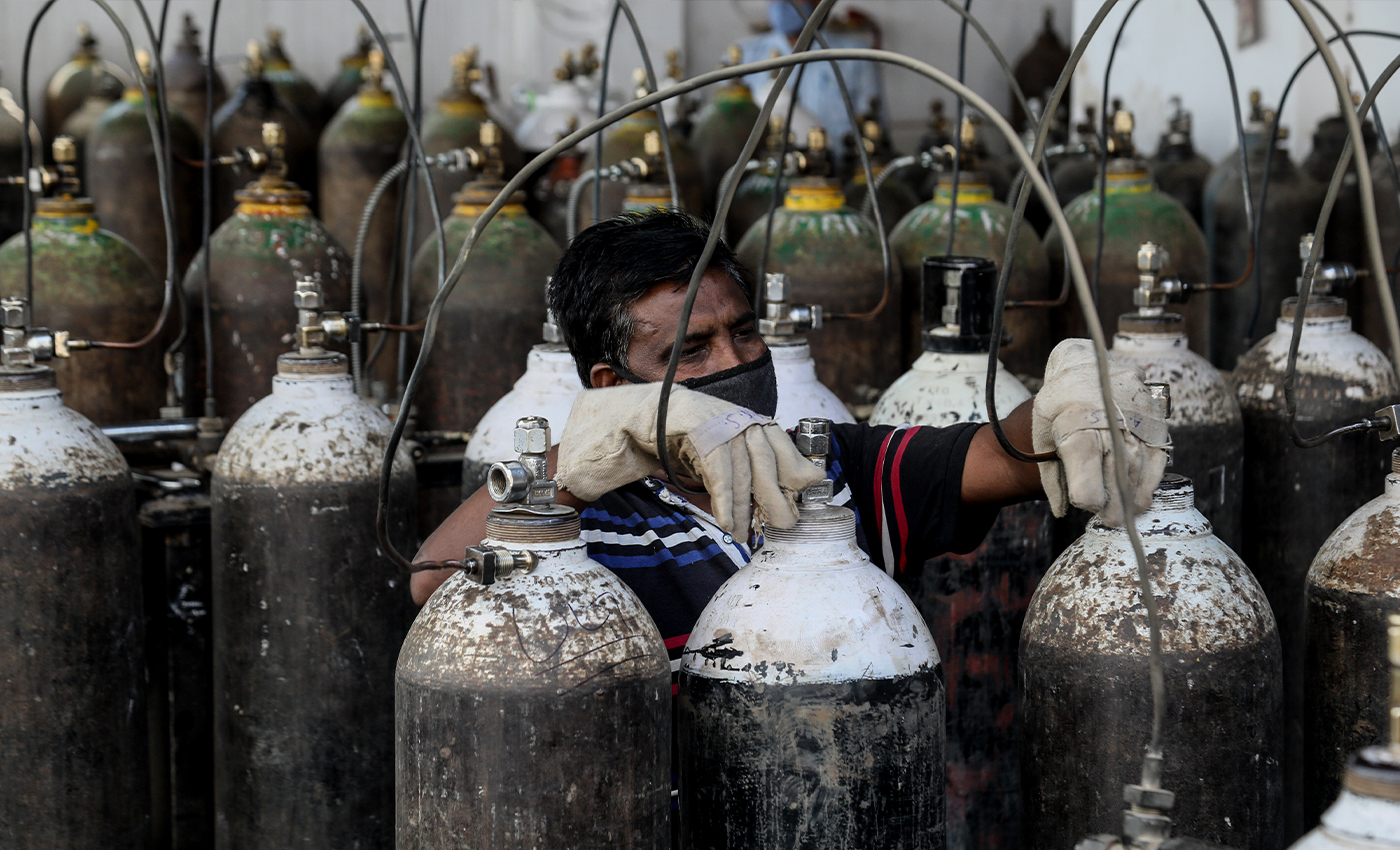 The high court order came in light of Delhi's increasing number of COVID-19 cases and resources not being managed judiciously.
On April 24, 2021, the Delhi High Court issued a statement saying that the Delhi government must construct its oxygen plants, which would provide a safe and fully allocated supply of oxygen to Delhi. With the recent increase in COVID-19 cases, oxygen in many states, including Delhi, is running low. The Delhi government blamed the central government for not meeting its goals to install oxygen plants.
On April 22, 2021, the Delhi high court passed a petition ensuring a constant and sufficient supply of oxygen would be provided to Delhi. The high court has inquired about when the 480 metric tonnes of oxygen allotted to Delhi would arrive. The court recommended that the central government and the Delhi government work together to ensure that hospitals get sufficient funding.
According to a report by Hindustan Times, the Delhi High Court told the Delhi government that if they are not able to manage their resources, it would ask the Centre to send its officers. The court was also displeased that the state did not give oxygen refillers proper instructions and that they were not present in the proceedings. The bench of justices said during the hearing, "Your system has failed. Black marketing of oxygen still continues. How are people procuring oxygen? Large-scale hoarding is going, and you are not taking action. Take action against them."
The Indian Ministry of Home Affairs officials told the Delhi High Court that there is a shortage of tankers due to the high number of COVID-19 cases across the country. Chief Minister Arvind Kejriwal tweeted on April 24 asking all chief ministers of different states to lend spare oxygen tanks as Delhi ran short of it and that the central government provided help.
The COVID-19 pandemic has given rise to a lot of potentially dangerous misinformation. For reliable advice on COVID-19 including symptoms, prevention and available treatment, please refer to the World Health Organisation or your national healthcare authority.