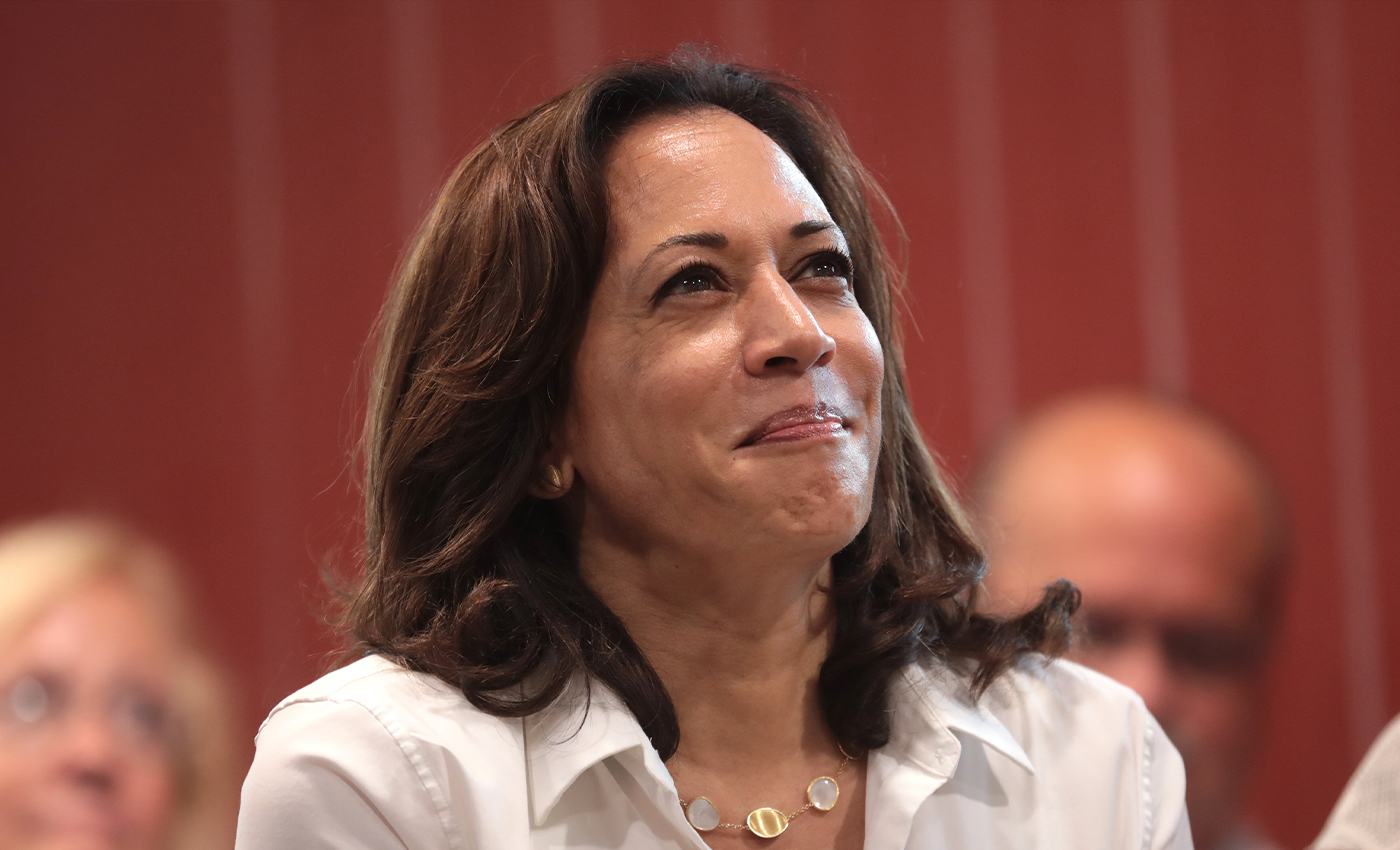 Harris's criminal justice record as Attorney General of California has been filled with contradictions but she did implement some reform legislation.
From 2011 to 2017, Democratic vice-presidential nominee Kamala Harris served the state of California as attorney general before taking on the role of Senator. Harris has faced questions over her record on criminal justice issues during her tenure in California.
Since becoming California's attorney general in 2011, she had largely avoided intervening in cases involving killings by the police, reported the New York Times. "Amid the national outrage stoked by the 2014 killing of Michael Brown in Ferguson, Mo., came pleas for her to investigate a series of police shootings in San Francisco, where she had previously been district attorney. She did not step in," the report said. It was also reported that while California law gives the attorney general broad authority over law enforcement matters, she largely adhered to the State Justice Department's hands-off policy, not interceding in officer-involved shootings unless the local district attorney had a conflict of interest or there was "obvious abuse of prosecutorial discretion."
Another incident which has cast doubts on Harris's commitment to criminal justice reform was her refusal to take a position on the Assembly Bill 86 introduced in the California Legislature in 2015, which would have required the attorney general's office to appoint a special prosecutor to examine fatal shootings by the police. The bill eventually expired in the legislature. In an interview with The San Francisco Chronicle before the introduction of the bill, Harris said, "I don't think it would be good public policy to take the discretion from elected district attorneys."
Even though she had declined to take a stand on the bill, she eventually recommended further examination of fatal police shootings to Assemblymember Kevin McCarty, a Sacramento Democrat, who introduced the bill in January 2015. "I think she had to walk a fine line being the state's top cop and the practical purposes of such a position, and the fact that she had experience coming up as a DA," he told The Washington Post.
Harris's who has been consistent in her personal opposition to capital punishment had a brush with the death penalty debate in 2014, and her stance has been a subject of scrutiny. A California U.S. District Court judge had issued a ruling in a case involving death row inmate Ernest Dewayne Jones, who had been convicted in 1995 for raping and stabbing his girlfriend's mother in Los Angeles. An article published by ABC News observed that "U.S. District Court Judge Cormac J. Carney overturned Jones' death sentence, arguing that the time he had spent in a state of uncertainty waiting for execution on death row was a form of cruel and unusual punishment. In his ruling, Carney argued that the death penalty was unconstitutional. The precedent set by Jones' case would have allowed for further legal and political decisions that anti-death penalty advocates said could ultimately lead to the elimination of the death penalty in California." Harris decided to appeal the ruling, representing the state's Department of Corrections and eventually a three-judge panel sided with Harris and overturned the ruling prompting pushback from those opposed to capital punishment.
However, Republican vice-presidential nominee Mike Pence's assertions that she did nothing for criminal justice reform in California is a stretch.
In 2013, Harris launched a new initiative designed to curb recidivism in California through partnerships between the California Department of Justice's new Division of Recidivism Reduction and Re-Entry and the state's counties and District Attorneys. The Atlantic wrote that after 2014, when the fatal shooting of Michael Brown by a Ferguson, Missouri, police officer sparked the Black Lives Matter movement, she inched toward a more reformist stance.
In 2015, under Harris's jurisdiction, California became the first statewide agency to adopt a body camera program and also enforced a "first of its kind" law enforcement training. But she did not support legislation mandating them for the police, warning against "one-size-fits-all" regulation and the bill failed. One of her most lauded initiatives was OpenJustice, a database that provided public access to crime statistics collected by the state. That included data about the use of force and won the support of some police groups as well as activists.
The contradictions in Harris's criminal justice record, have been interpreted as her attempts at a balancing act, experts say. An analysis published by Vox explained, "Harris's parents worked on civil rights causes, and she came from a background well aware of the excesses of the criminal justice system — but in office, she played the role of a prosecutor and California's lawyer. She started in an era when "tough on crime" politics were popular across party lines — but she rose to national prominence as criminal justice reform started to take off nationally. She had an eye on the higher political office as support for criminal justice reform became de rigueur for Democrats — but she still had to work as California's top law enforcement official." Hence Pence's claims about Harris not having done anything towards criminal justice reform during her tenure as the top law enforcement official in California is misleading.
Reference links
The Sacramento Bee
Vox
New York Times