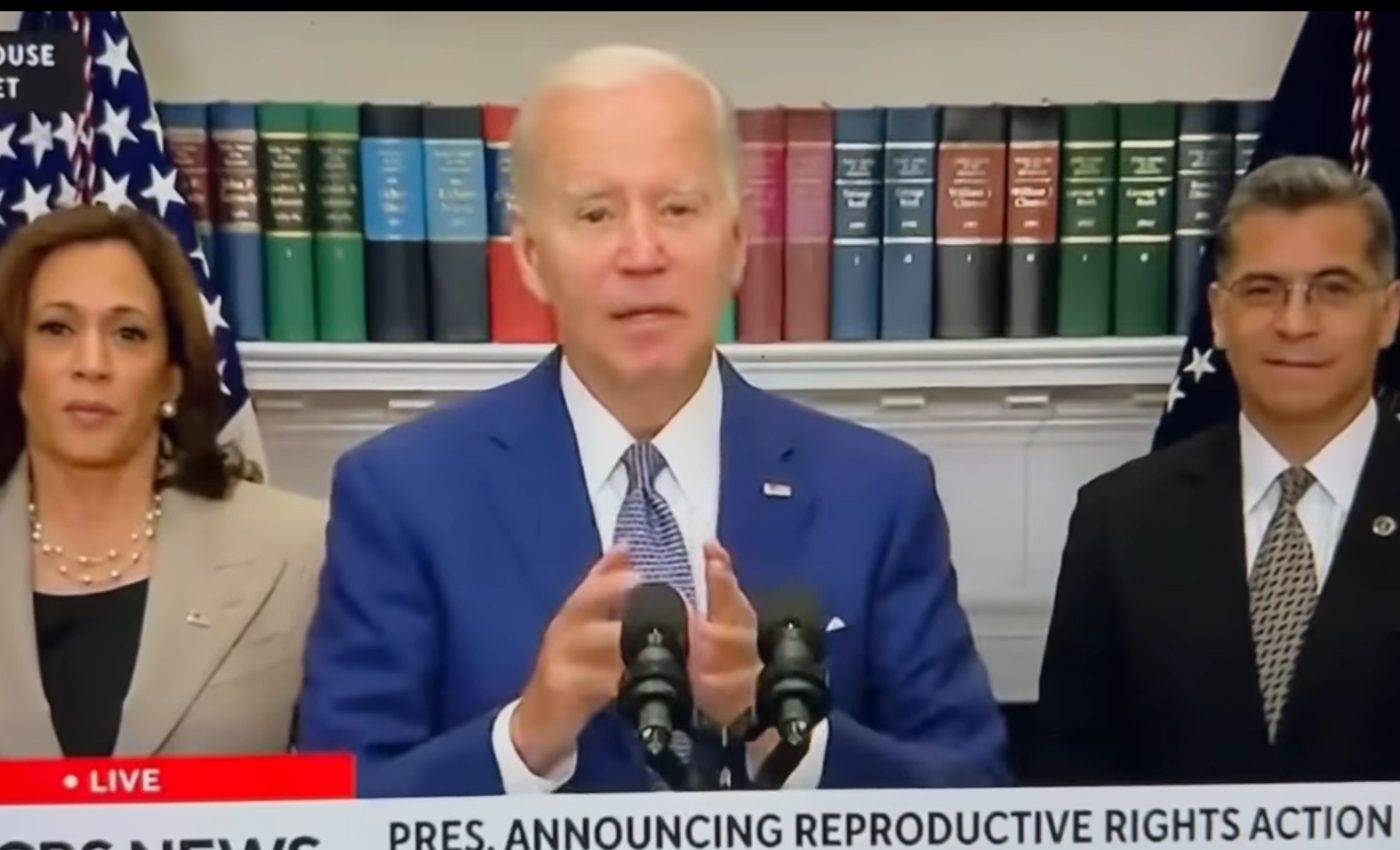 Biden's statements "end of quote" and "repeat the line" were not cues, but were meant to be a part of his speech.
Context:
After the Dobbs report overturning Roe v. Wade was announced, President Joe Biden shared his remarks on July 8, 2022. Recent social media posts claim that while giving his remarks, Biden misread the teleprompter and said statements like "end of quote" and "repeat the line" unintentionally. These posts also link this speech to one in 2021, where Biden was also accused of misreading the teleprompter. Media outlets later debunked the 2021 claim to be false.
In fact:
According to the transcript of Biden's remarks, he was meant to say "end of quote" and "let me repeat the line." The transcript from the White House reads, "One of the most extraordinary parts of the decision, in my view, is the majority writes, and I quote, "Women…" — it's a quote now, from the majority — "Women are not without electoral or political power. It is noteworthy that the percentage of women who registered to vote and cast a ballot is consistently higher than the percentage of the men who do so." End of quote. Let me repeat the line: "Women are not without electoral…" and/or political — "or" — let me be precise; not "and/or" — "…or political power."
CBS News published a live telecast of his speech. In the video, he fumbled a little; however, the quotes were intentional in his speech. Biden cannot be heard saying "let me repeat."
In November 2021, while Biden was giving his speech on the "Economy and Lowering Prices for the American People," social media users pointed out similar quotes and claimed he misread the teleprompter. Media outlets and fact-checking companies debunked these claims as false. Since Biden was elected there have been many social media posts, photos, and videos claiming he is not fit to be president. None of these claims have been proven.
The verdict:
Biden was not reading a cue, but intentionally read out statements from the teleprompter, so we have marked this claim as false.
Reference links
The White House
YouTube
YouTube