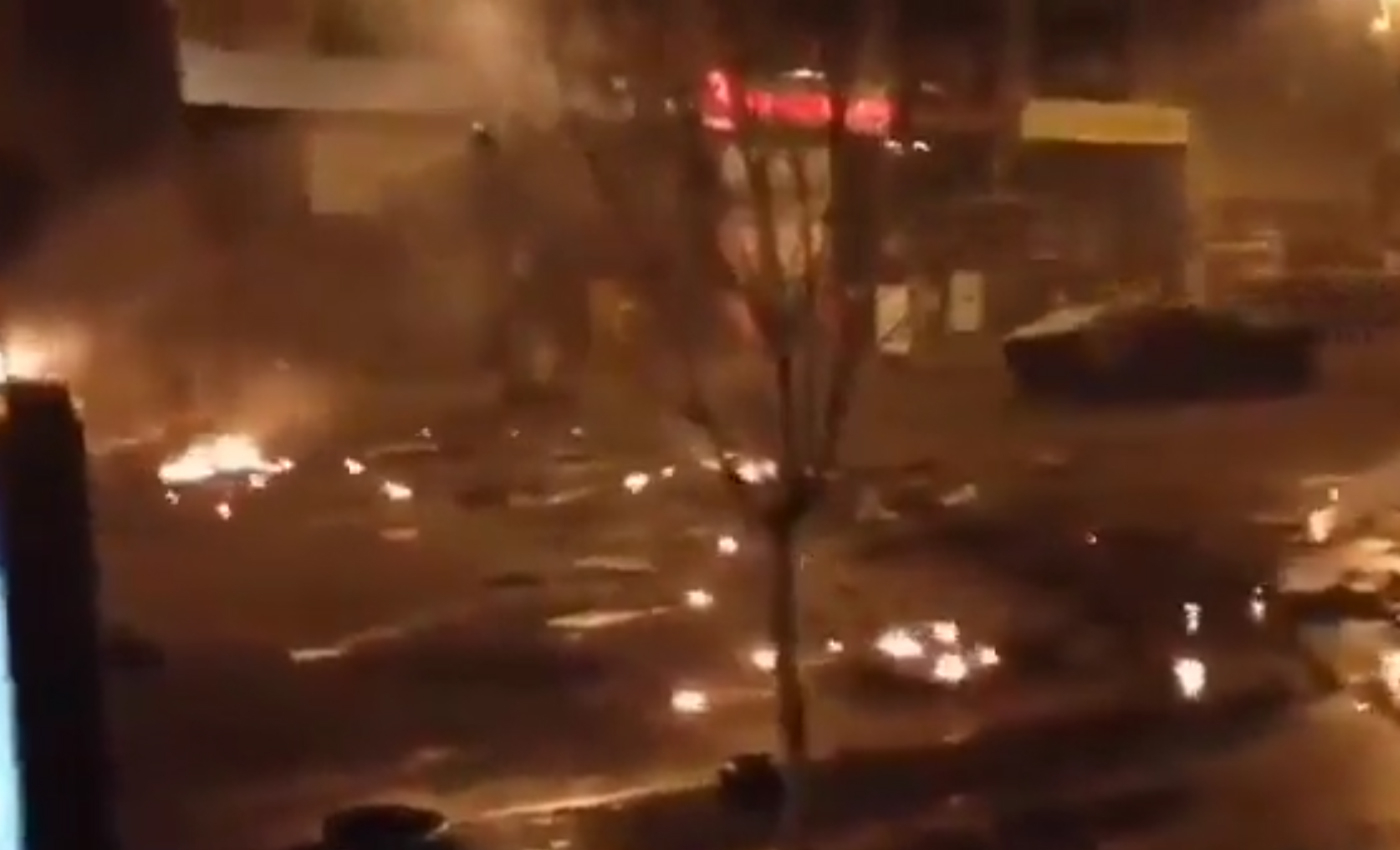 The video dates back to 2014 and shows Ukrainian activists clashing with local officials during an anti-government protest.
Following Russia's invasion of Ukraine, social media users are sharing videos and photographs that they say show Ukrainian citizens damaging Russian tanks with Molotov cocktails. One such video on Twitter was also attributed to the Ukrainians using Motolov cocktail to fight the Russian army.
Although Ukraine's defense ministry asked the residents in the country's capital Kyiv to make Molotov cocktails to "neutralize" the Russian troops advancing towards the capital, this image from the video has been misattributed. The video is from Ukraine's anti-government protests in 2014 in Independence Square, also known as the Maidan in Kyiv. A reverse image search by Logically revealed that this video has been uploaded and misattributed multiple times since 2014.
The anti-government protests began in November 2013 when the then Ukrainian president Viktor Yanukovych rejected signing the European Union–Ukraine Association Agreement in favor of closer ties with Russia and the Eurasian Economic Union. The video is from one such protest was in February 2014, which had been shared on YouTube with the caption "Maidan protesters throw Molotov cocktails against armored personnel carriers!." People gathered in Kyiv's central plaza to demand then-President Victor Yanukovych's resignation.
The New York Times also uploaded this on its YouTube page on February 19, 2014, with the caption "Ukraine Protest 2014: Deadly Clashes Escalate."
Reference links
YouTube
BBC News
YouTube
Twitter