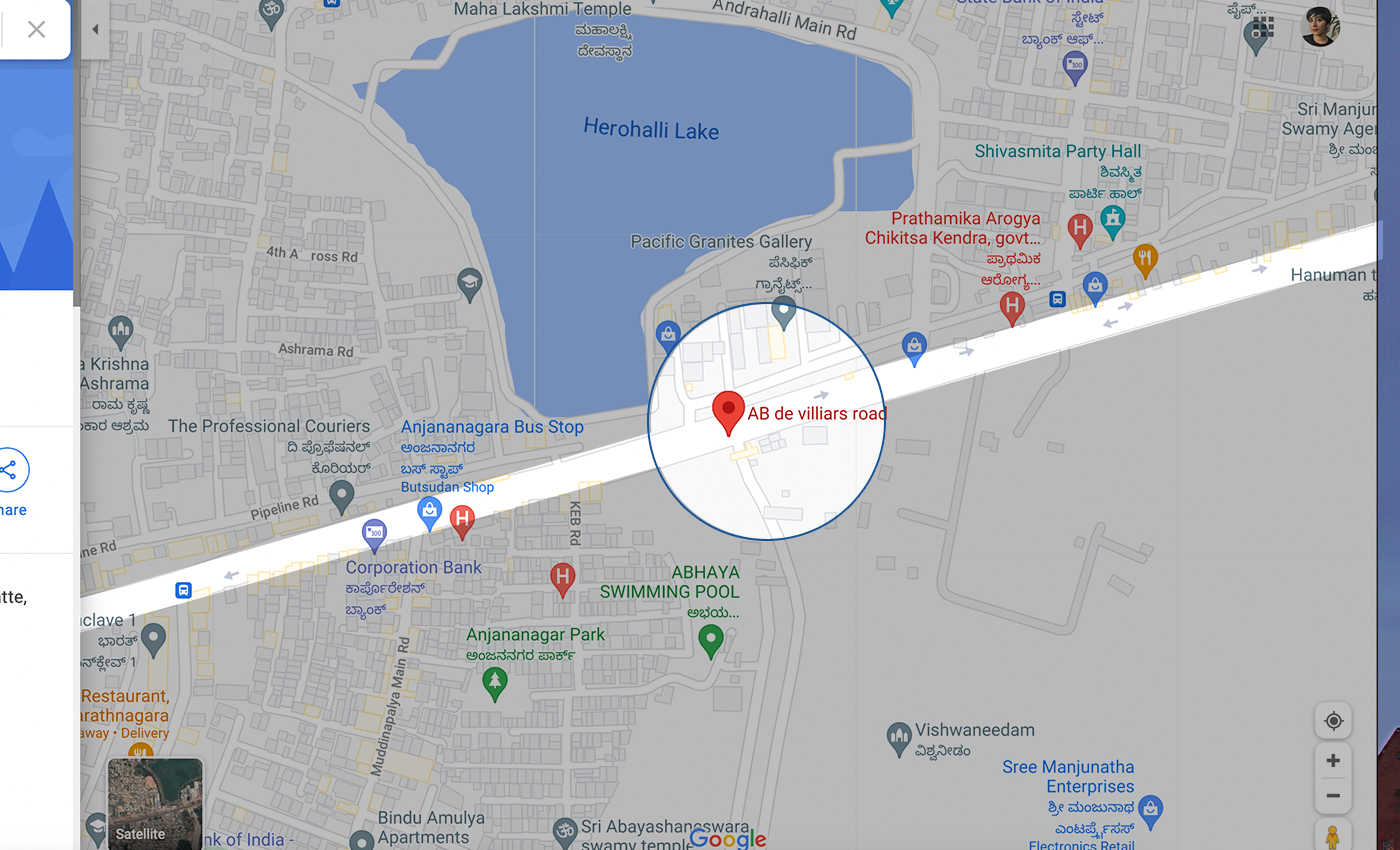 A Royal Challengers Bangalore fan added a road called 'AB de villiars road' on Google Maps.
A post on Twitter with more than 3,000 likes claimed that South African cricketer Abraham Benjamin de Villiers, famously known as AB de Villiers, has a road named after him in Bengaluru. The post contained a Google Map picture highlighting the AB de Villiers road near Rajajinagar, a residential locality. Upon examining the maps, Logically did not find the alleged road near Rajajinagar. However, we found a street called 'AB de villiars road' on Magadi main road in Bengaluru.
It is reported that to honour AB de Villiers' contributions to RCB, a fan named a road after the South African cricketer. Additionally, the fan added a name to the road on Google maps. Nevertheless, since an official governing body has not named the street, the name is not legitimate.
De Villiers, famous for his batting skills, started his Indian Premier League Career in 2008. After representing Delhi Daredevils for three years, he switched to Royal Challengers Bangalore in 2011 and has remained with the same franchise.
Reference links
The Cricket Lounge
FirstSportz