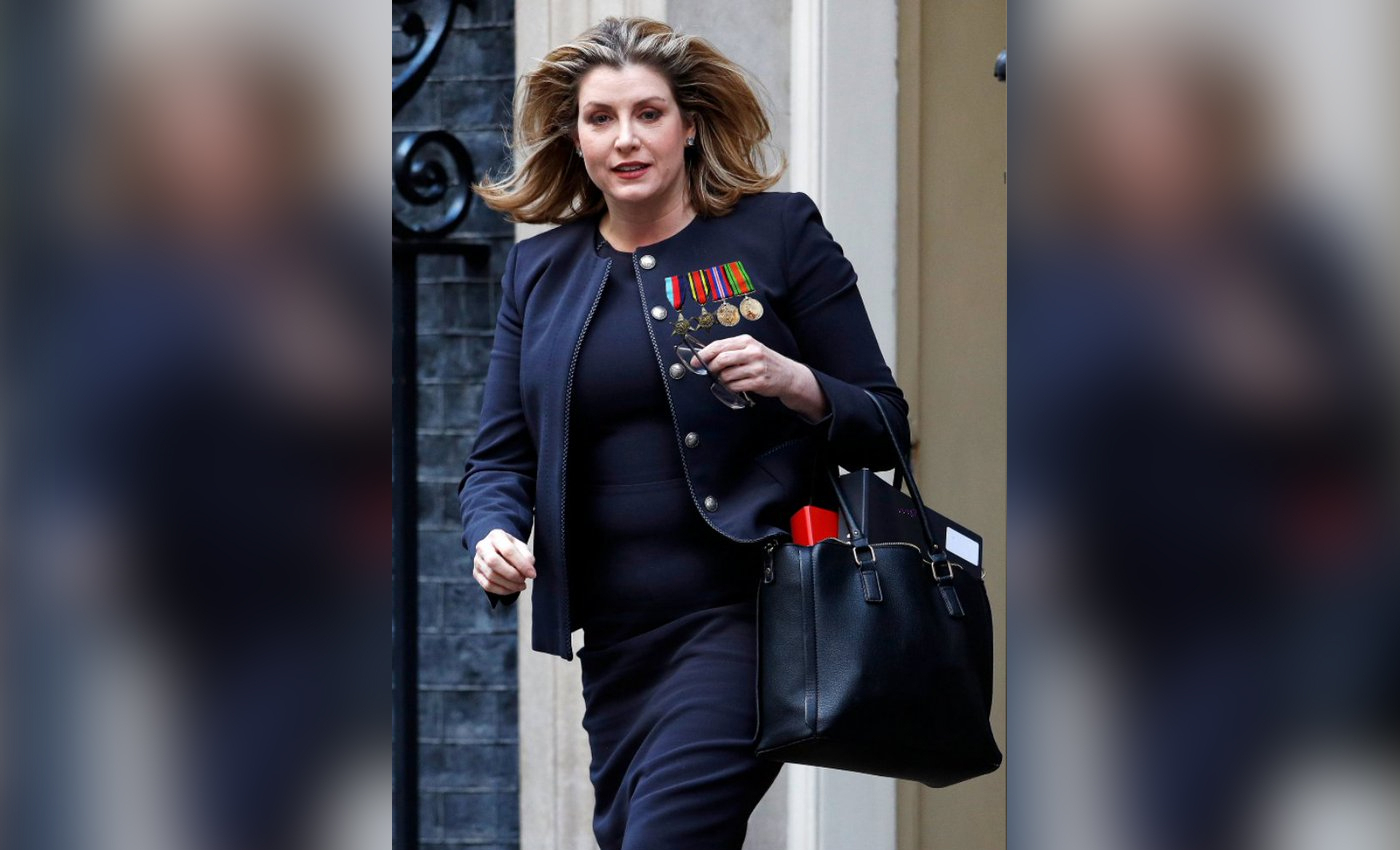 Penny Mordaunt's photo wearing military medals is edited.
Context:
An image of the former U.K. Prime Minister contender Penny Mordaunt wearing military medals is circulating on social media. A Twitter user Carole Hawkins posted Mordaunt's photo with the medals adding the description, "What are these medals do they belong to her grandfather?"
However, the shared photo is not genuine and is edited.
In fact:
By conducting a reverse image search, we found a similar image of Mordaunt, only she wasn't wearing any medal in it.
On November 13, 2018, Reuters had published Mordaunt's image without any medals. The image's caption read, "Britain's Secretary of State for International Development Penny Mordaunt leaves 10 Downing Street, London, Britain." The image was captured by photographer Peter Nicholls.
Alamy uploaded a similar image of Mordaunt the same day with the caption. "Penny Mordaunt, Secretary of State for International Development and Equalities Minister seen departing from No 10 Downing Street after attending the weekly Cabinet Meeting." Alamy's image was captured by the photographer Dinendra Haria.
According to The Times, the Member of Parliament's paternal grandfather was a soldier in the Irish regiment of the British Army. However, when we checked Mordaunt's profile published on the U.K. government's official website, we found no details about the MP serving in the army herself. Mordaunt served as the U.K.'s Minister for Women and Equalities from 2018 to 2019 among other roles. Since September 2021, Penny Mordaunt has been in the position of Minister of State at the Department for International Trade.
Mordaunt was in the race to become United Kingdom's Prime Minister, but the junior trade minister was eliminated in the fifth round on July 20, 2022 losing to former Finance Minister Rishi Sunak and Foreign Secretary Liz Truss.
The verdict:
We mark the claim false as the image of Penny Mordaunt wearing military medals is digitally-altered.