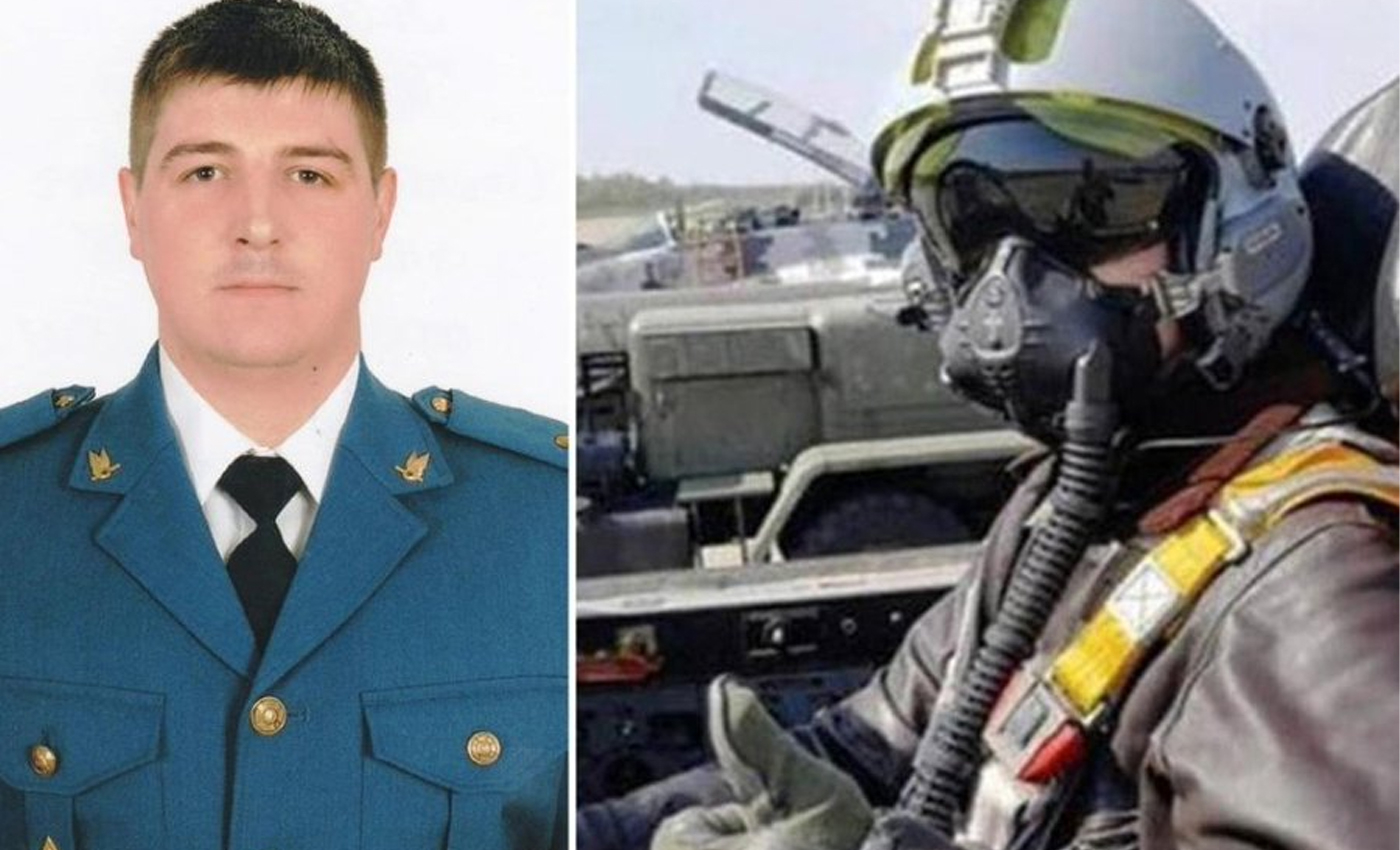 The death of a Ukrainian air force major general in combat has been misattributed. The existence of the Ghost of Kyiv is unclear.
Many claims have been shared on social media about the Ghost of Kyiv, a sniper responsible for shooting down Russian airplanes, whose identity is still unknown. Several news reports recently claimed that Stepan Tarabalka was the Ghost of Kyiv and that he has recently been killed in action. Social media posts also include a photo of Tarabalka. However, this claim is false.
On March 24, 2022, the Air Force of Ukraine wrote that Tarabalka was part of the new generation in the Ukrainian army, whose career started at the same time the war began in Ukraine.
On March 25, 2022, the Ministry of Defense of Ukraine tweeted about the death of Major Stepan Tarabalka, reporting that he lost his life during an air battle with Russian forces on March 13. Tarabalka was awarded the title "Hero of Ukraine" posthumously for his efforts protecting airspace, and his valor and courage.
On April 30, 2022, the Air Force of Ukraine warned the public via a Facebook post not to spread misinformation about Tarabalka. It stated that he was not the Ghost of Kyiv and had not shot down 40 planes. It added that the Ghost of Kyiv is a "superhero-legend whose character was created by Ukrainians!" On the same day, Forbes published an article with the headline "The 'Ghost Of Kyiv,' Who Was Never Real, Just Got Killed In The Press." It states that open-source-intelligence analysts, such as bloggers at Oryx, are tracking the destruction of Ukrainian fighter jets. The tally of plane attacks came up to 16 through April. The number could reduce "Kyiv's 125-jet front-line fleet to around half as many flyable airplanes," along with "non-catastrophic damage and wear and tear."
On May 1, the Air Force of Ukraine tweeted that "The #GhostofKyiv is alive, it embodies the collective spirit of the highly qualified pilots of the Tactical Aviation Brigade who are successfully defending Kyiv and the region."
Reference links
Twitter
Facebook
Twitter
Facebook
Forbes