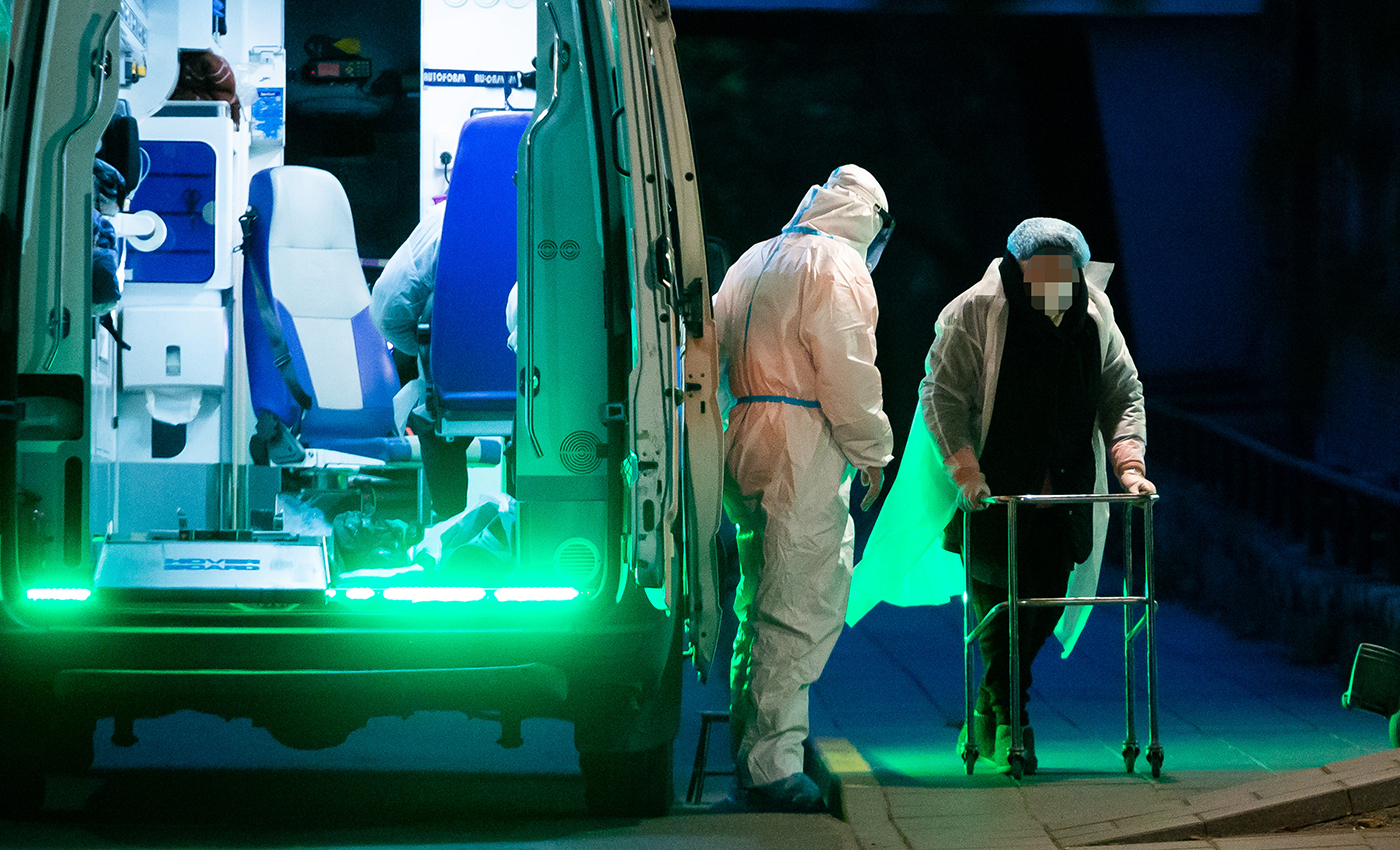 Debbie Hicks falsely claimed that there were no COVID-19 patients and hospital refuted the claim saying some departments close over Christmas break.
Since the start of the pandemic, many anti-Covid and anti-lockdown people have been spreading misinformation and disinformation about the pandemic. In the UK, such people allege that the government is exaggerating the scale of the pandemic, and hospitals are not busy tending to patients.
On December 27, 2020, a 46-year-old woman filmed and posted a video of the inside of the Gloucestershire Royal Hospital. The footage showed empty rooms, and the woman alleged that the hospital was not busy and said: "Where are all the people dying and where is the mutant virus? I can't see the evidence and neither can the public watching. We've been robbed of Christmas for this." Subsequently, the Gloucestershire Police arrested the woman from the video "on suspicion of a public order offense".
On January 1, 2021, Stroud News and Journal stated that the woman arrested was Debbie Hicks, one of the Stroud Freedom Rally organizers in November 2020, and was also arrested then.
On December 28, 2020, Gloucestershire Hospitals NHS Foundation Trust issued a press release regarding the video. They said: "Contrary to what you may have seen through 'secret filming' on Facebook, our hospitals are and remain extremely busy. We are currently caring for more than 200 patients with COVID-19, including many who require treatment in our critical care departments and a further 500+ non-COVID patients who need our care and expertise". They also explained why they were empty rooms saying that, "outpatient departments and some shops in the hospitals have been closed at times over the Christmas break, food and drink options for staff remain open in staff-only areas".
Hicks was bailed out of prison soon after and was to return to police on January 21, 2021, with conditions that she cannot enter any NHS premises or the grounds of any such premises unless in the case of an emergency or to attend a pre-arranged NHS appointment".