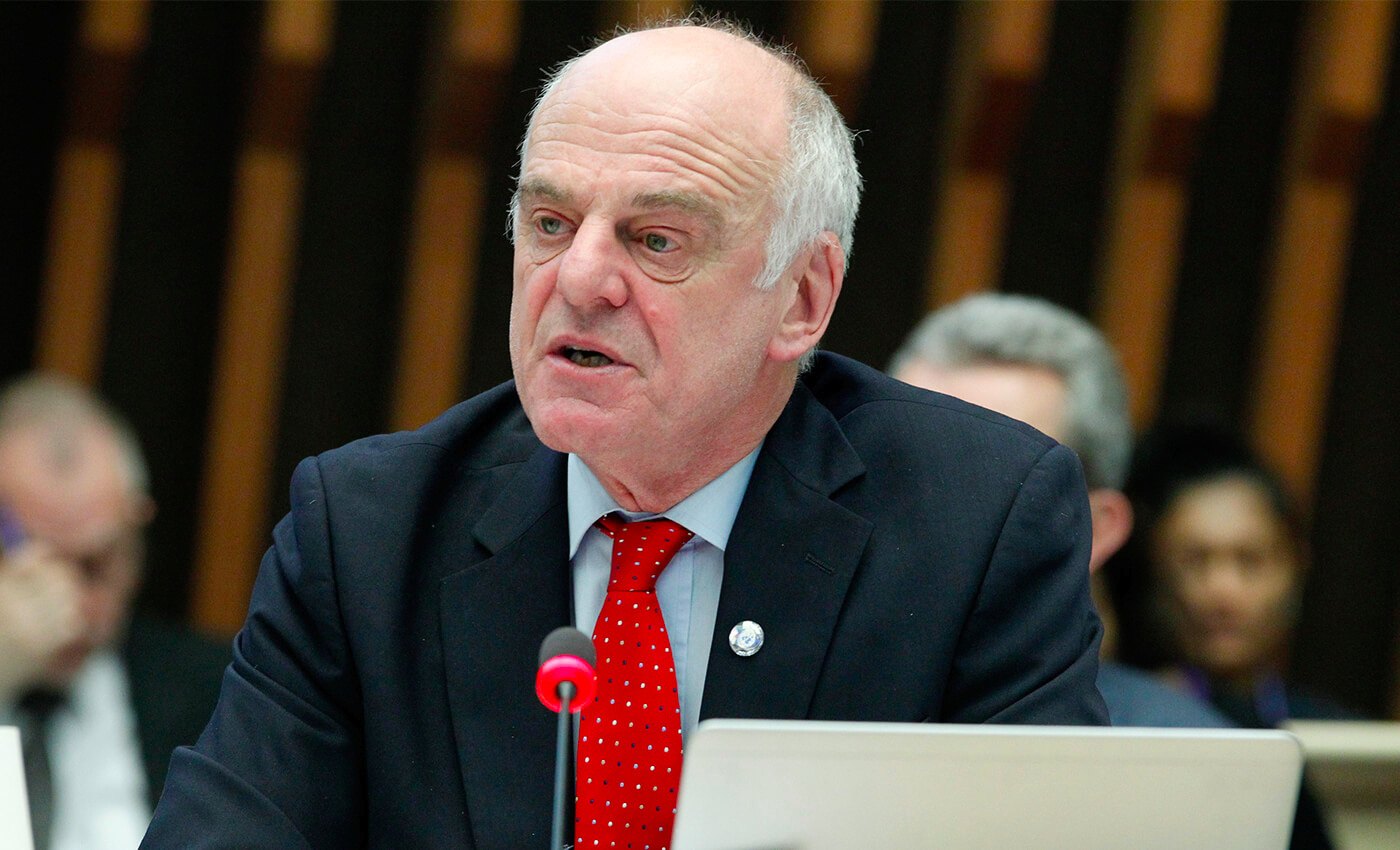 WHO has consistently said lockdowns cannot be the primary means of controlling COVID-19. Dr. David Nabarro's interview has been taken out of context.
Context
A Facebook post claimed that the World Health Organization (WHO) never advocated for lockdowns. The post carries a one-minute video in which Dr. David Nabarro, special envoy on COVID-19 to WHO is talking about the lockdowns. The caption of the video, which was first shared in 2020, reads, "The World Health Organization do not advocate lockdowns, and they are making poor people a lot poorer all around the world." However, by using a specific chunk of a much longer interview, his statement on lockdowns not being the primary way to control COVID-19 transmission has been taken out of context.
In fact
The clip included in the viral post is from an interview by The Spectator. The full video is available on its official YouTube channel, uploaded on October 9, 2020. Nabarro was in conversation with Andrew Neil in The Week's 60-minute program. At the 25:18 minutes mark in the interview, responding to the presenter's question on the effects of lockdown, Nabarro said, "We in the World Health Organization do not advocate lockdowns as the primary means of control of this virus. The only time we believe a lockdown is justified is to buy you time to reorganize, regroup, rebalance your resources, and protect your exhausted health workers. But by and large, we'd rather not do it. We really do appeal to all world leaders, stop using lockdown as your primary method of control,"
Here, it is important to note the words "primary" and "we'd rather not do it" in his answer, meaning that it is one of the means but not the only one. WHO has maintained that lockdowns are not a primary means of preventing the virus's spread. WHO website notes that lockdowns have a profound negative impact on the economy as they bring social and economic life to a bare minimum. And it suggests that countries will use targeted interventions where and when needed based on the local situation.
Nabarro further explains the potential effects of the lockdown on the tourism industry, farmers, and the worsening of world poverty. He says that the world needs to learn how to coexist with the virus, as constant closing down economies is not feasible. He describes the other approaches to handling the virus transmission through well-organized public health services, extensive testing, contact tracing, and isolation. It also requires community support in adhering to public health guidelines like wearing masks, social distancing, and good hygiene practices.
A report by The New York Times published on October 14, 2020, quotes a spokesperson for WHO, Hedinn Halldorsson, in a statement reaffirmed that WHO never advocated lockdowns as a primary solution and pandemics as such need to be approached with a package of protective tactics. He clarified that Nabarro was only repeating WHO advice to governments.
A fact check by PolitiFact in 2020 included the exclusive statements from Nabarro, who noted that his comments were taken out of context and that WHO's view on lockdowns has remained consistent. It also quotes Lawrence Gostin, a global health law professor at Georgetown University, who responded to the organization in an e-mail stating, "No one is saying that lockdowns should never be used, just that they shouldn't be used as a primary or only method".
The verdict
WHO has maintained that a package of approaches, including lockdowns, should be used to control virus transmission. From his interview, the word "primary" has been omitted and circulated with incorrect claims that WHO never advocated lockdowns during the pandemic. Hence, we have marked this claim as misleading.
The COVID-19 pandemic has given rise to a lot of potentially dangerous misinformation. For reliable advice on COVID-19, including symptoms, prevention, and available treatment, please refer to the World Health Organization or your national healthcare authority.