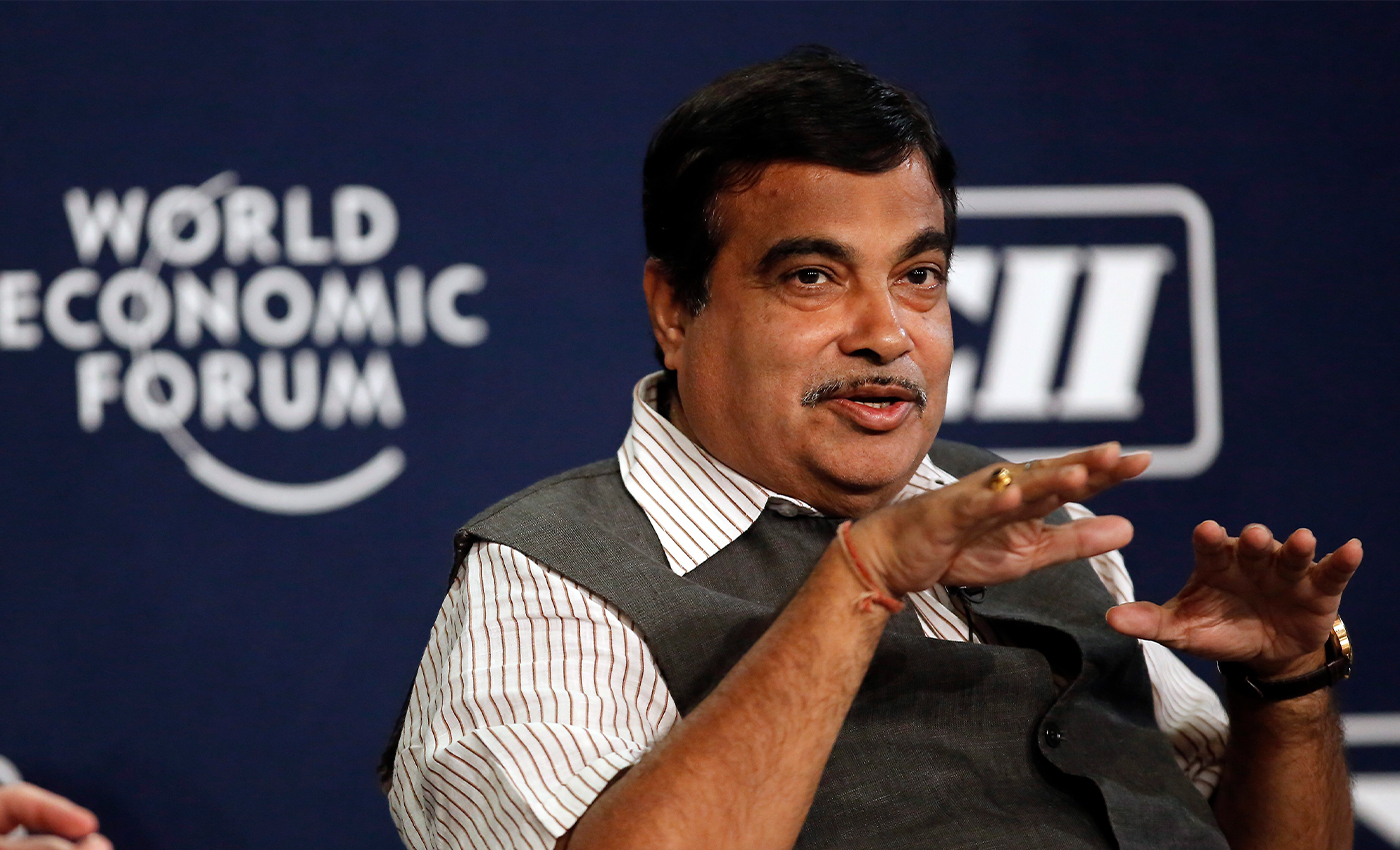 Nitin Gadkari's remarks at an event recalling his tenure as a minister in the 90s were clipped and shared out-of-context.
Context:
In late August 2022, Minister for Road Transport and Highways Nitin Gadkari was removed from BJP's parliamentary board with the approval from the Rashtriya Swayamsewak Sangh leadership. In a 39-second viral video that Aam Aadmi Party (AAP) leader Sanjay Singh shared on Twitter, Gadkari appears to be speaking at an event where he apparently said he doesn't care if he loses his ministerial position (translated from Hindi). The video was circulated widely claiming that Gadkari made the statement after being removed from the BJP's parliamentary board and allegedly indicating his intention to leave the saffron party. The English translation of the Hindi text on the viral video reads, "I don't care if I lose my ministerial post. Is Gadkari leaving the BJP?" Many netizens started speculating that Gadkari would quit the BJP while sharing this video.
In fact:
We reviewed Gadkari's entire speech, which is available on his YouTube channel. Gadkari delivered this speech on August 23, 2022, to launch author Dr. Dnyaneshwar M. Mulay's book "Naukarsyahi Ke Rang." The viral video is only 39-second long, whereas his original speech lasted more than 27 minutes and 15 seconds. We found that three separate segments from the original video were edited and combined together to generate the viral clip.
Gadkari's can be heard making a eference to an incident from 1996, when he served as the Public Works Department Minister under former Maharashtra Chief Minister Manohar Joshi's administration, in the original video around the 7:25 minute timestamp. Gadkari recounted an incident at Amaravati's Melghat Tehsil when 2,500 young people perished from hunger.Gadkari describes his interactions with the former CM around the 9:08 minute timestamp. His statement in Hindi roughly translates to: "Then I told him, sir, you won't be able to do this task; I'm an expert at handling this type of work; do one thing and leave this on me. I'm not worried about the implications and plan to do this mission. Support me if possible; if my ministerial position is dissolved, so be it." This phrase, "Support me if possible; if my ministerial position is dissolved, so be it," can be heard at the beginning and end of the viral video, which has been picked up selectively shared with missing context while making the misleading claim.
The viral video's second phrase or segment is taken from a part in the original video where Gadkari continues to describe how he approaches building of raods. He mentions at around 10:20 minute timestamp, ''According to my directive as a minister, each of the 450 villages in the Tehsil shall have a road built. After this, under the Forest Environment Act, I shall be held fully accountable as a minister and if someone raises a concern in the future.'' He claimed to have given this response to his secretary, only referred to as Tambe, who then asked Gadkari whether or not he ought to have written the letter. "It doesn't matter. I'm not a political expert. We shall wait and watch," Gadkari claims to have told Tambe. This phrase, "It doesn't matter. I'm not a political expert. We shall wait and watch," follows the first phrase in the viral video.
Later at the 18:50 minute timestamp, Gadkari says that Dr. Dnyaneshwar M. Mulay's experience can aid learning and emphasizes on the latter's book's significance. Gadkari continues and describes his preference for a simple life, including eating food from street vendors, watching movies sitting in economy seats, and watching dramas from behind the stage. He mentions he likes walking in public at night without security. This phrase follows the second statement in the widely shared out-of-context viral video.
We also came across a post from the official Twitter account of Nitin Gadkari's office made on August 25. The tweet included side-by-side clips of the viral video along with the original video and a caption that reads, ''The truth of the false campaign run by some media institutions and individuals" (translated from Hindi). Gadkari had taken to Twitter to dismiss the false rumors and shared the full video of his speech. He wrote that his remarks had been shared out of context and would not hesitate to take legal action in the considerable interest of the government, the party, and the party workers.
In a major organizational rejig of Bharatiya Janta Party'sparliamentary board, the highest decision making authority in the party, on August 17 Gadkari was dropped from the top body even as he had served as the president of the party a few years ago.
The verdict:
Gadkari not being worried about his position and that he is leaving the BJP are false claims being propagated using excerpts from a longer video where the BJP leader discusses some old incidents. Some politicians have spread inaccurate claims using the edited video. Hence, we have marked this claim false.