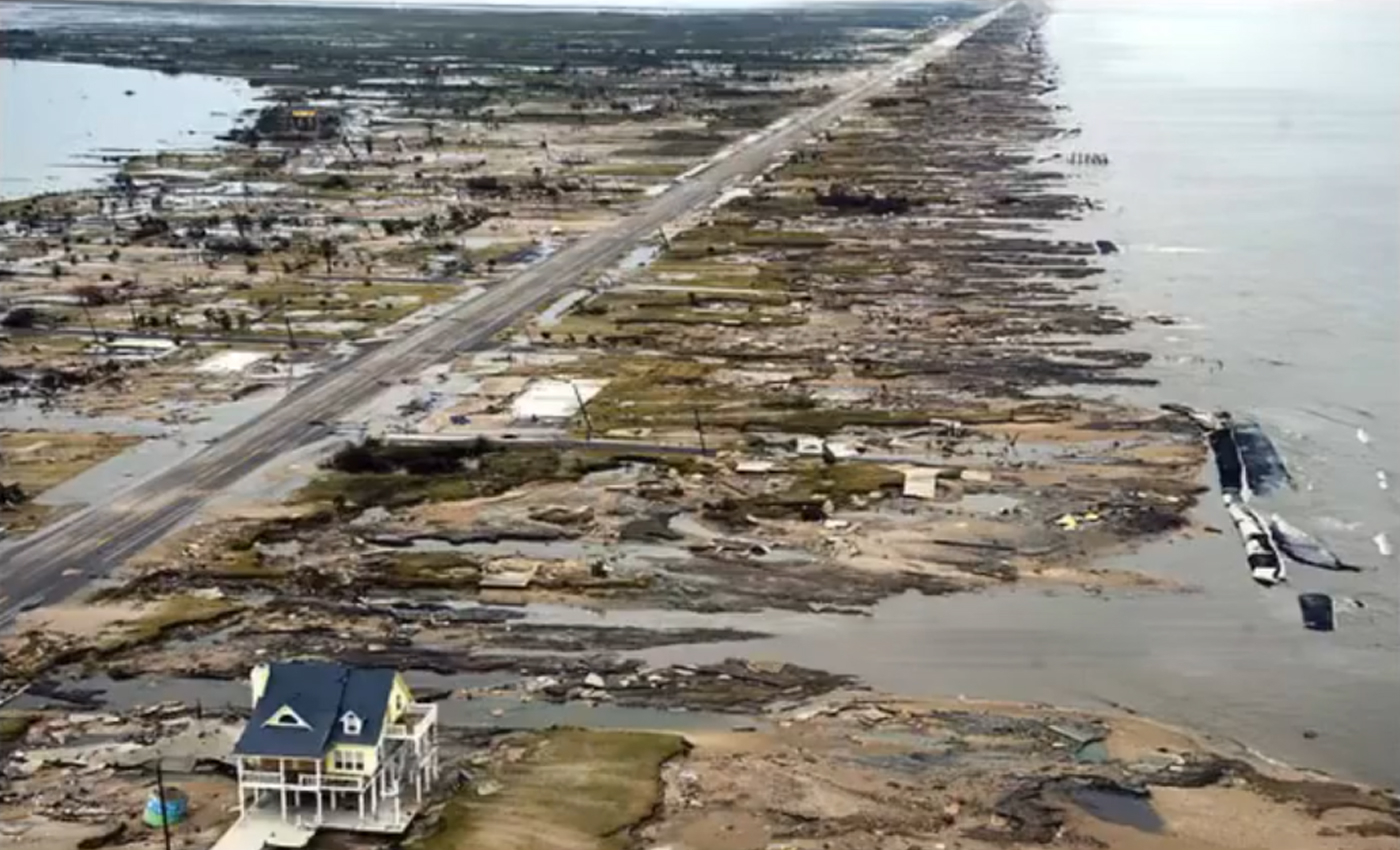 The house withstood Hurricane Ike in 2008 owing to its construction standards when it was built in 2005. No exorcisms ever took place in that house.
An image of a single house surrounded by debris near a coastline is making rounds on social media platforms. The caption claims that in 2008 Hurricane Ike hit Houston and only one house remained intact because an exorcism was performed in it in 1998. However, this claim is false. The house has not been standing since 1998.
On conducting a reverse image search, similar images can be found on various stock image websites like Getty Images. It is documented that in September 2008, after Hurricane Ike hit Gilchrist, a residential community in Texas, a beachfront home was standing among the debris.
Further research on the house led to a report by CNN, which explains that the house was built after 2005. Warren and Pam Adams lost their house in 2005 to Hurricane Rita, and they started living in this yellow house in April 2007.
The Houston Chronicle reported that Warren Adams built this house according to "Galveston County code" that "anticipates 130-mile-per-hour winds on the seaward side of the county." In part, Adam explained that he built the house high to get a break on flood insurance. The home sits approximately 15 feet above the ground.
In 2018, ten years after the Hurricane, ABC13 News reported the house on Church Street was on the list of rental findings. Swedes Real Estate named the listing the "Last House Standing'' and noted its availability as a vacation rental.
Ike is known to have been a significant storm that hit central U.S. after Hurricane Katrina in 2005. The claim made on the lone standing house has been making rounds for over a decade and has also been debunked by other fact checking organizations.
Indeed, Adams' house is the only one that is standing after Hurricane Ike. However, there is no basis in fact that this happened due to an exorcism. The reports point out the house was built in 2005. Also, Warren Adams followed standard construction guidelines which could be a reason why the house withstood the Hurricane.