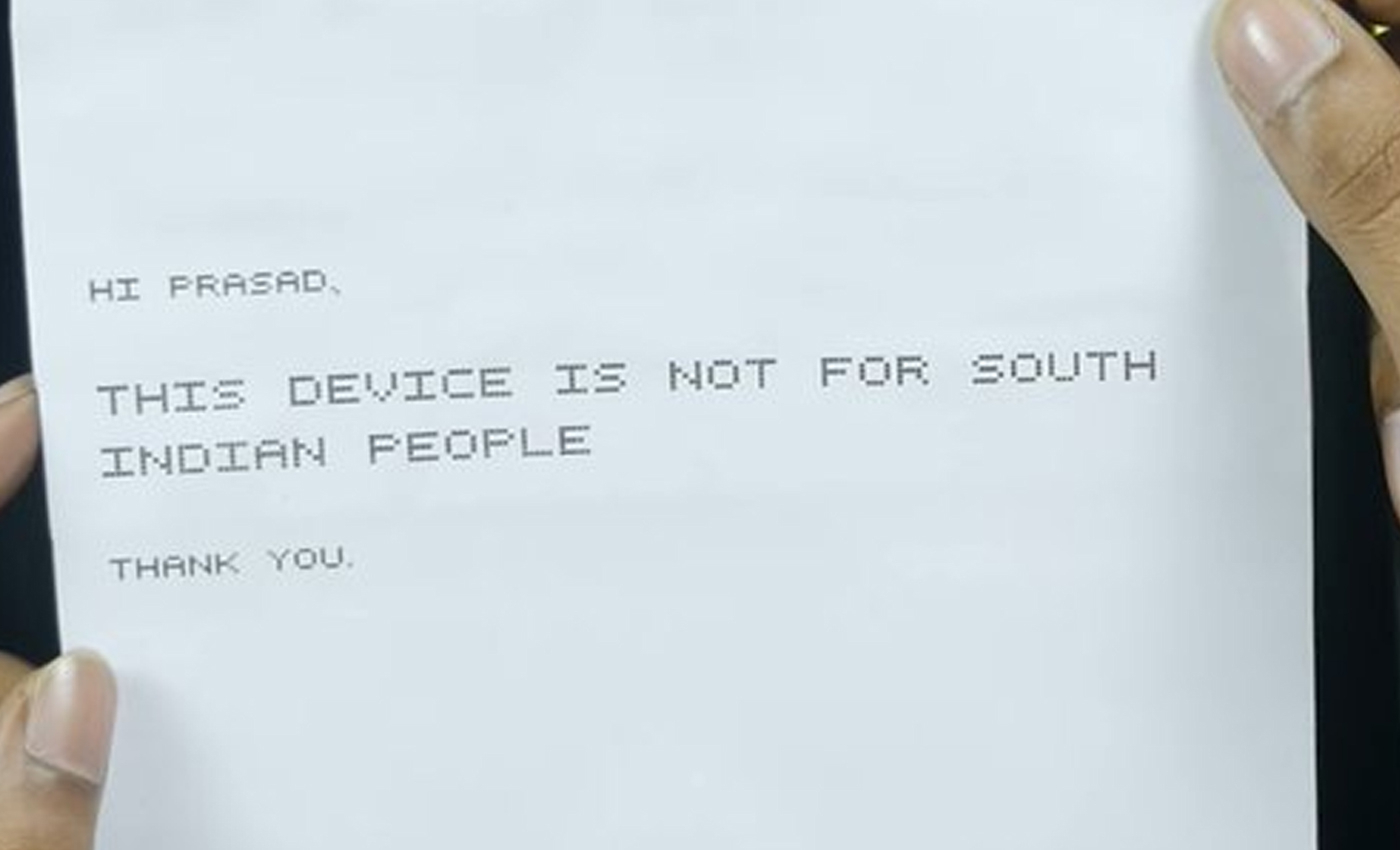 The unboxing video of Nothing Phone (1) was a prank by a YouTuber. The note was faked and the box was empty.
Context:
Nothing Phone (1) is a London-based startup company founded by former OnePlus founder Carl Pei. When the phone launch was initiated in India, a YouTuber posted an unboxing of the device with a note saying, "Hi Prasad, This device is not for South Indian people. Thank You." Soon after this incident, the outrage was observed on social media platforms from South Indians and called for a boycott of the company. The hashtags #BoycottNothing and #DearNothing went viral. However, the note from the unboxing video was faked.
In fact:
On searching for the relevant information regarding Nothing Phone (1), we found reports in Business Insider stating that a YouTuber by the channel name Prasadtechintelugu used a dummy box of the Nothing Phone (1) and pretended to unbox the device, which had a note. The report also states that the YouTuber later removed the faked note from his video.
On July 13, 2022, Prasadtechintelugu, on his official Twitter handle, stated, "It is Sad that our Msg got Misunderstood as tech creators we are always looking to support young technology brands like @nothing i have already clarified that letter never came from the brand. the video was for overall industry scenario #LetsBePositive."
Manu Sharma, Vice President of Nothing India, took to Twitter and clarified that the fake letter had been misunderstood by many as official communication from the company. He also mentioned that the company is sending out devices in a phased manner, and as part of the rollout, many content creators, including regional language journalists, have received the units.
The verdict:
The fake note placed by the YouTuber was a stunt and had nothing to do with the authentic 'Nothing Phone (1)' launch in India and towards the country's regional languages. Hence we have marked this claim as false.
Reference links
Business Insider
Twitter
Twitter