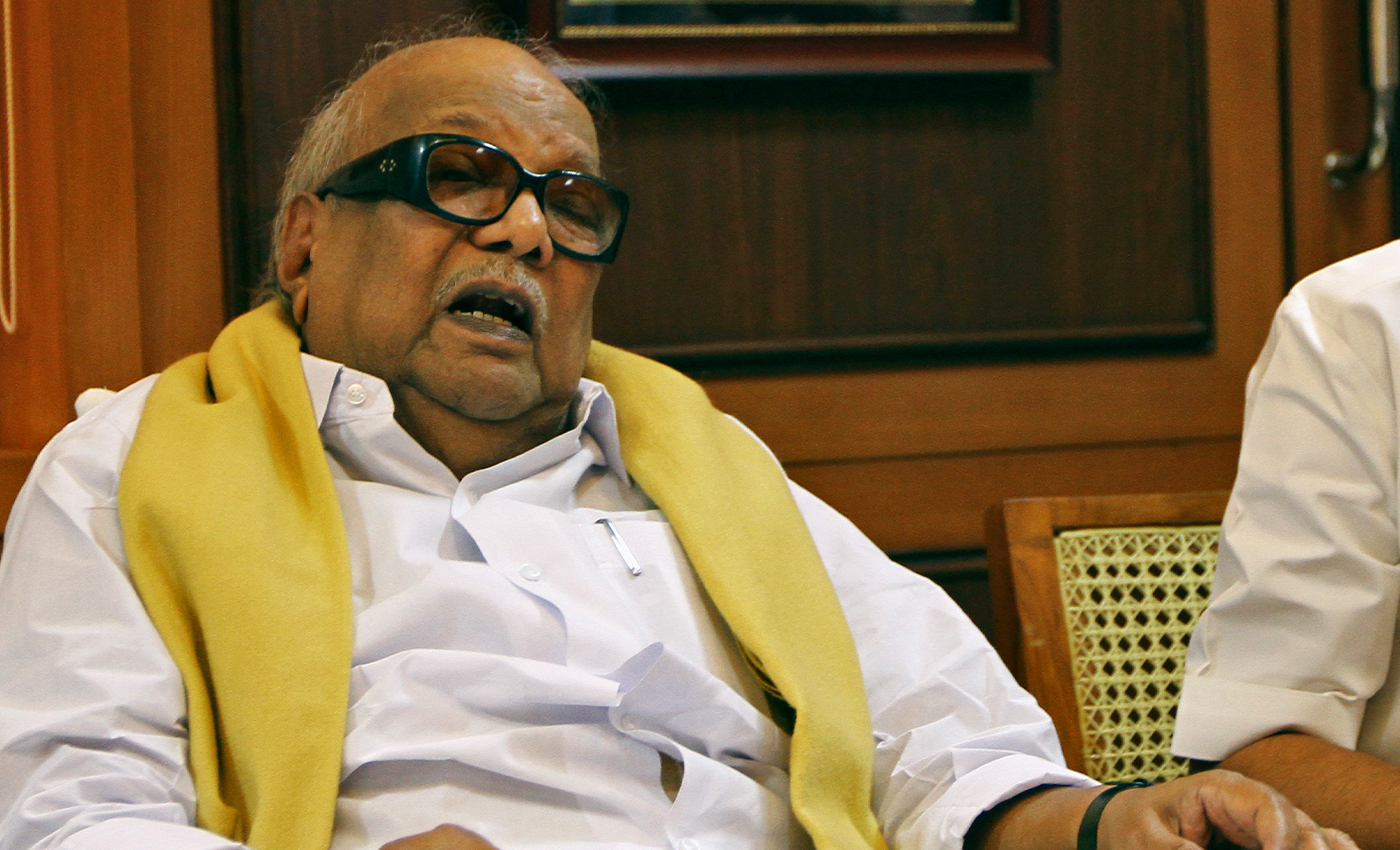 The DMK has been in power twice since 1996 and has contested both elections with electoral allies.
The Legislative Assembly elections in India are held every five years in which the Indian electorate chooses the members of the State Legislative Assembly. The Legislative Assembly of Tamil Nadu has 234 seats. We have analysed the historical data of assembly election results as published by the Election Commission of India since 1996.
In 1996, Dravida Munnetra Kazhagam (DMK) won 173 seats in alliance with the Tamil Maanila Congress (Moopanar) (TMC) which won 39 seats and Communist Party of India (CPI) with eight seats.
In 2001, the All India Anna Dravida Munnetra Kazhagam (AIADMK)-led alliance won 196 seats. Out of the winning seats, AIADMK won 132 seats, TMC won 23 seats, Pattali Makkal Katchi (PMK) won 20 seats, CPI won five seats, Communist Party of India Marxist (CPM) won six seats, Indian National Congress (INC) won seven seats, All India Forward Bloc won 1 seat and independents supported by AIADMK won 2 seats.
The Assembly Elections in 2006 marked the first time a minority government assumed power in Tamil Nadu since 1956. The Democratic Progressive Alliance led by DMK won 163 seats in the State Assembly. The DMK won 96 seats, INC won 34 seats, PMK won 18 seats, CPI won six seats and CPIM won nine seats respectively.
In 2011, AIADMK led alliance won 203 seats in the Assembly elections. Out of the winning sears, AIADMK won 150 seats, Desiya Murpokku Dravida Kazhagam won 29 seats, CPI won 9 seats, CPIM won 10 seats, Manithaneya Makkal Katchi ("MMK") won two seats, AIFB won one seat and Puthiya Tamilagam won two seats respectively.
In 2016, the AIADMK contested 227 seats and won 135 seats while its allies contested under AIADMK's two leaves symbol. It was the first time in the party's history that all 234 Assembly Seats were contested under the AIADMK two leaves symbol.
Based on the above, we can conclude that the DMK has won two out of five Assembly Elections since 1996 and it has won both these elections with the help of electoral allies.