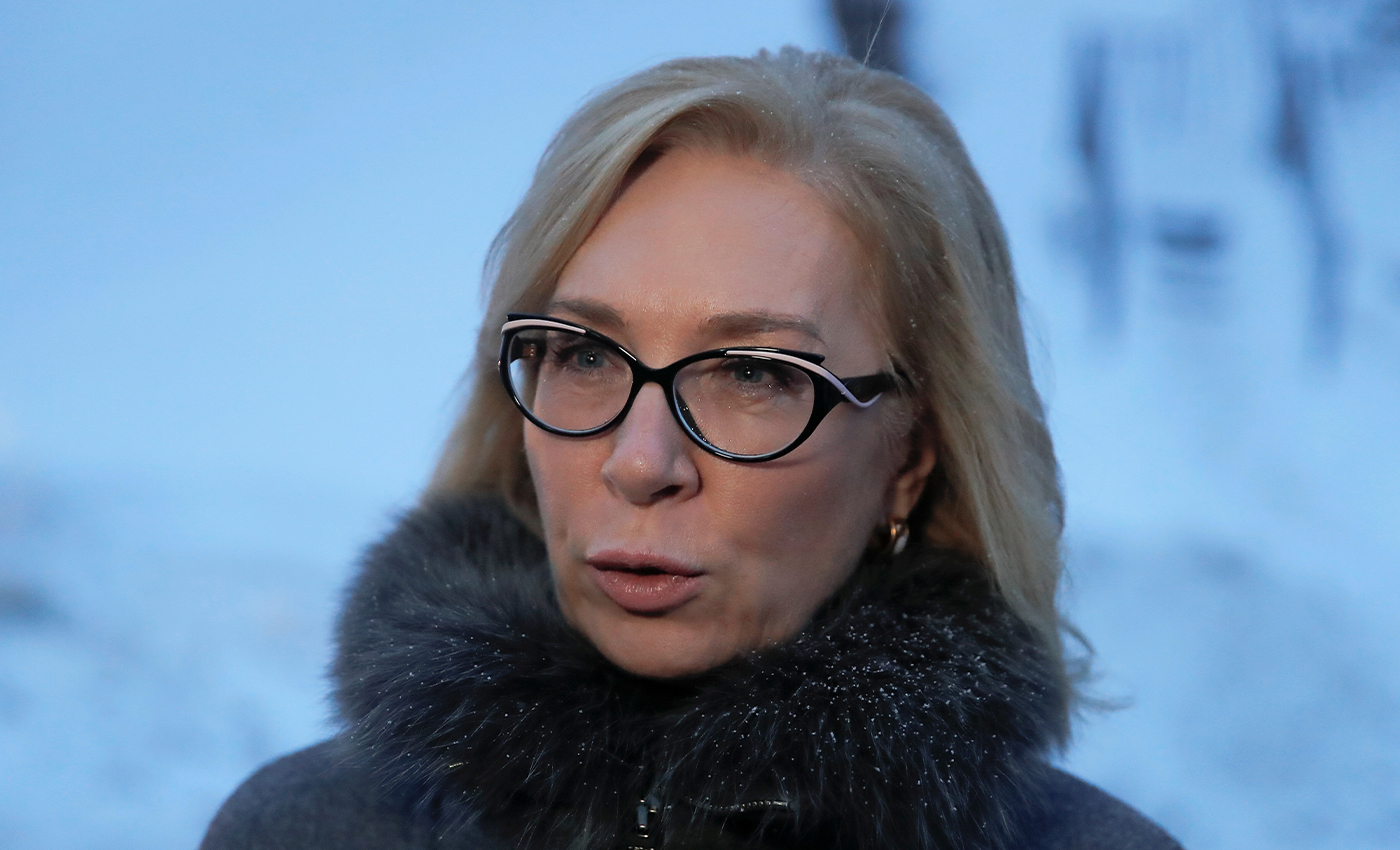 Denisova did not admit fabricating accusations against Russian troops. She only accepted her inappropriate use of language in detailing rape crimes.
Context:
Ever since the Russian invasion of Ukraine on February 24, 2022, many false and misleading posts have been circulating on social media about the Russian troops exploiting Ukraine citizens. Some of the crimes have been proved by human rights investigations, while some, like rape crimes, are yet to be verified. A September 8 Facebook post from an outlet that's pushed anti-vax misinformation, The Light Paper, claimed that Ukraine's former Human Rights Chief, Lyudmila Denisova, has admitted to lying about the Russian military committing rape crimes in Ukraine. The post refers to an article from a conspiracy theorist often featured on InfoWars, Paul Joseph Watson. The report quotes her exclusive interview with a Ukrainian news outlet, Lb.ua, where she allegedly admitted to spreading false accusations of rape crimes against Russian troops. It claims that "Denisova admitted that her falsehoods about mass rapes committed by Russian troops were to convince other countries to send more weapons." Further, it claims she also accepted the same in front of the Italian parliament. However, these claims are inaccurate and shared with no factual basis.
In fact:
Ukraine's former Human Rights Chief, Lyudmila Denisova, has been accused of excessively detailing sexual violence in her social media posts about the alleged mass rapes committed by the Russian troops. Other human rights activists have openly criticized her statements.
The claims made in the viral posts stem from her exclusive interview with Lb.ua. According to the interview transcript, it is clear she is not saying she is lying. She does say that her language was inappropriate in bringing up issues like these. There has been
She said, "I told the media workers word for word what the psychologists who worked on the psychological support line of UNICEF, which had already completed its work, told me - May 15 was the last day. I conveyed everything that the applicants wanted to say to society and the world; so that the enemies, the Russian Federation, were punished. Yes, at that time, this vocabulary was very cruel; we discussed it. I said that, indeed, maybe I exaggerated. But I tried to achieve the goal of persuading the world to provide weapons and pressure."
Furthermore, regarding her speech before the Italian parliament, she acknowledged that she spoke about terrible things to push the members to make decisions that Ukraine and the Ukrainian people needed. She further provides an instance saying, "There is such a party "Five Stars," which was against providing us with weapons, but after my speech, one of the party's leaders expressed support for Ukraine, said that they would support, including providing weapons." Here in the whole talk, Denisova confesses to going into unnecessary detail but did not fake the scenarios.
However, she was dismissed after a no-confidence vote on May 31, 2022. Denisova served as the country's ombudsperson for human rights, with the considerable authority to protect civil rights and oversee prisoner swaps. According to DW news, she was dismissed for failing to perform her duties in the war zones when Russia invaded. It quotes the deputy chairman of the parliament regulatory committee, Pavlo Frolov, stating, "Denisova failed to oversee the opening of humanitarian corridors, and instead Deputy Prime Minister Iryna Vereshchuk stepped in." He accuses her of focusing more on sexually motivated crimes against children in the territories while some of these accounts had not been verified. He adds, "She spent considerable time abroad after Russia attacked the country on February 24. He says instead of traveling to Russia or Belarus, where she could have worked to free Ukrainian prisoners or alleviate the suffering of people in occupied Kherson, Denisova was staying in warm, peaceful western Europe."
The report continues that Denisova's term would end in 2023; ideally, "neither the constitution nor any other legislation ordinarily allows for premature dismissal from her office. Lawmakers, however, used martial law, which permits the removal of all appointees." According to a Voice of America report, human rights defenders consider her dismissal unconstitutional. It adds that American human rights defender Matthew Schaaf, who headed the Ukrainian representative office of Freedom House, in his tweet, stated that "he cannot assess the current claims against Lyudmila Denisova. But it's important to remember that her position has been politicized/used for political bargaining in the past. And that the appointment of Denisova in 2018 – a politician who had no human rights experience – was controversial," Although defenders state her dismissal was unconstitutional, they criticize her for her language and say that issues like child rape should be handled with care and sensitivity.
Subsequently, reports from Amnesty International and CNN News confirm the cases of rape crimes committed by the Russian military. On the contrary, a fact check from Correctiv states that she failed to send any supporting evidence to the U.N. Human Rights Monitoring Mission in Ukraine. It quotes an investigation carried out by the Ukrainian website Ukrainska Pravda which revealed that there were inconsistencies in Denisova's statements. Logically has also reached out Pavlo Frolov for comment.
Paul Joseph Watson, the author of the article shared by The Light Paper and Summit News, has promoted numerous hateful conspiracy theories, including voicing support for openly antisemitic beliefs.
The verdict:
Lyudmila Denisova, in an interview, only accepted her use of unfitting language but did not admit to lying about the rape-crime accusation against the Russian troops. However, she did admit that she explained the ordeal of some of the victims in detail so as to get the attention of other countries. Moreover, the claims originated from a website called Summit News, a far-right website known for publishing conspiracies and unproven information. Further, we could not find any credible reports where Denisova appears to admit to lying regarding the accusations against Russian troops. Hence, we have marked this claim as false.