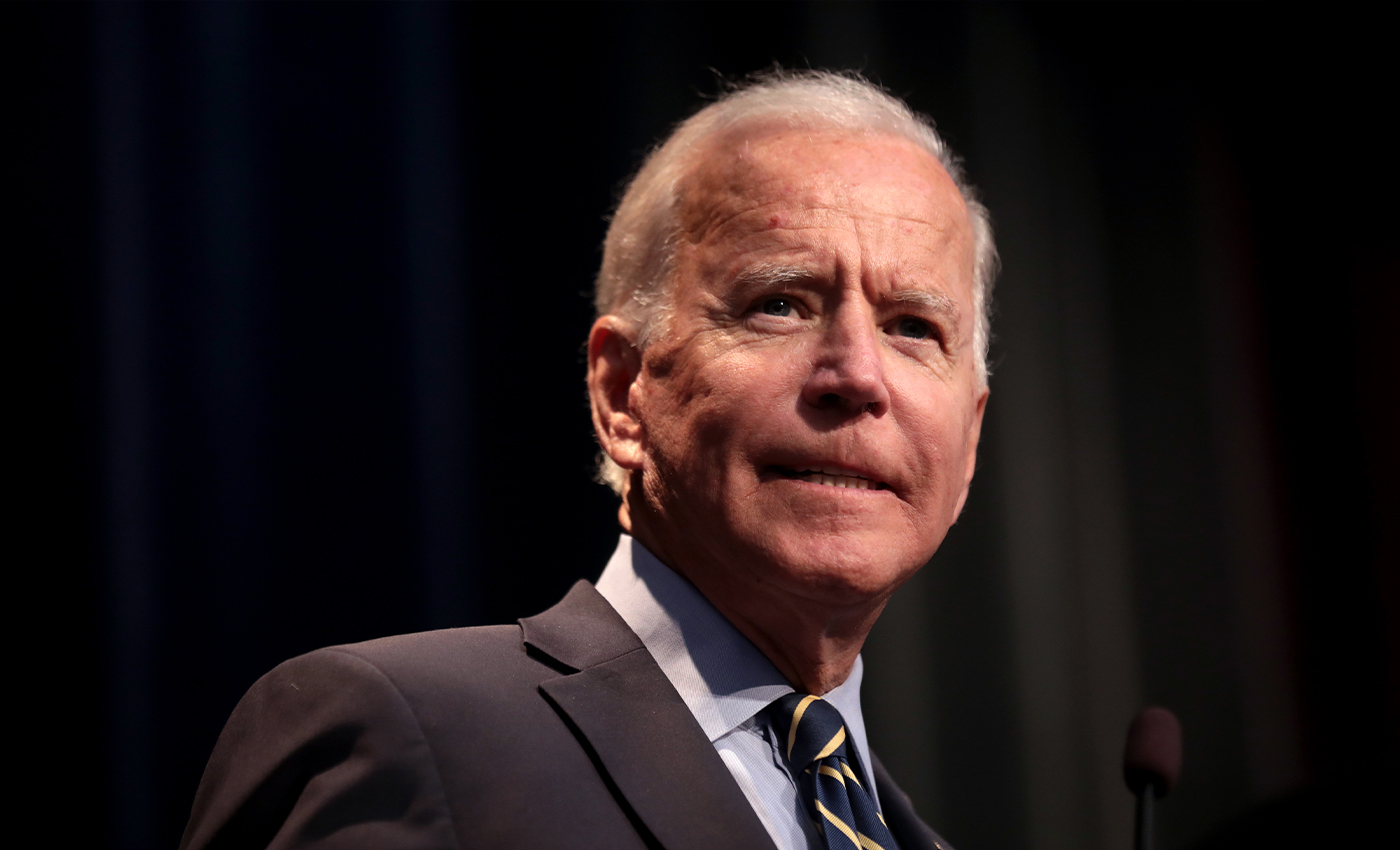 Biden made the comments during a press conference on July 8, 2021.
A clip of President Joe Biden commenting on the Taliban's presence in Afghanistan has resurfaced online, as the group entered Kabul over the 14 and 15 August 2021, leading to thousands attempting to flee the country.
In a press conference on July 8, Biden addressed concerns over the Taliban's hold on the country. Reporters asked Biden to respond to reports that "[The US] intelligence community has assessed that the Afghan government will likely collapse."
Biden said: "They did not reach that conclusion. There will be no circumstance where you see people being lifted off the roof of an embassy. The likelihood of seeing the Taliban running everything and owning the whole country is highly unlikely."
The quote has been shared across several social media platforms. One Facebook post features an image of Biden with the quote overlaid, alongside a picture of a helicopter carrying U.S diplomats leaving the embassy in Afghanistan on August 15. Several social media users commented that the scene was reminiscent of US diplomats evacuating after the capture of Ho Chi Minh (Saigon), Vietnam, in 1975.
Supporters of the former U.S President Donald Trump have suggested that the quote demonstrates that the events in Afghanistan would not have unfolded if Trump were President. The Facebook user also states above the post: "Let's be real, if this were on Trump's watch all of you in MSM & trendy Twitter would be unrelentingly blaming him directly on all your front pages & timelines by now. We all see through you. Be honest or be quiet. #BlameBiden."
This cannot be verified. Trump himself said that he had "discussions with top Taliban leaders whereby the understood what they are doing now would not have been acceptable." In fact, Trump negotiated an agreement to remove U.S troops from Afghanistan by May 1, 2021. Biden pushed back the withdrawal to September 2021. Analysts interviewed by USA Today said there is "no evidence" that Trump's response to Afghanistan would have prevented instability in the region.
On August 16, the U.S confirmed that all embassy staff had been evacuated to the U.S airport. More than sixty countries have signed a joint statement asking the Taliban to allow people to leave. The U.S has had soldiers stationed in Afghanistan since the country's invasion in 2001, when the troops targeted al-Qaeda terrorists as a response to the 9/11 attacks.
It is true that Biden made the comments and misjudged the Taliban's resurgence in Afghanistan. Implications that Trump's presidency would have led to different outcomes cannot be evidenced.
Reference links
eu
YouTube
BBC News