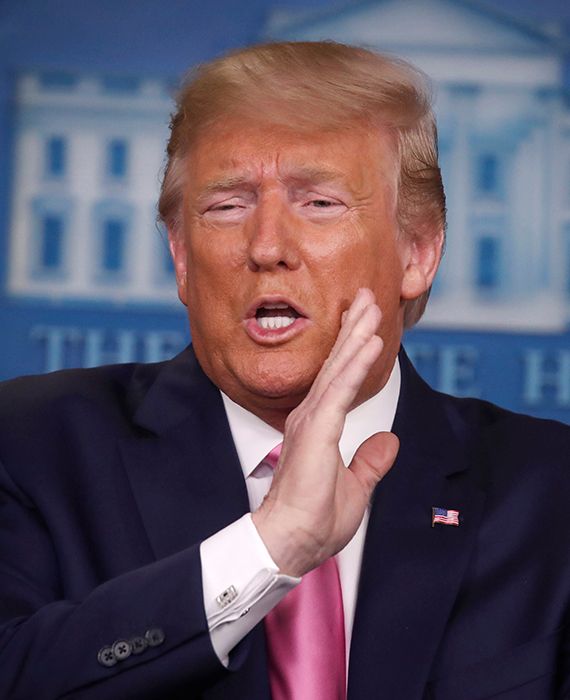 U.S President Trump is not against wearing masks in public but has not made it mandatory for Americans to wear masks.
Donald Trump has not supported the idea of wearing masks in public as he believes that people tend to touch their masks frequently, which increases the chance of COVID-19 infection. Many Republican Senators, as well as Vice-President Pence, had urged Americans to wear masks in places where they could not maintain social distancing. Some of them even took to social media to promote the use of face masks as it is seen as an effective preventative measure from contracting the virus. Sen. Lemar Alexander from Tennessee had even urged Trump to wear a mask and set an example to the public.
President Trump, speaking to Fox Business, had reiterated that he does support the idea of wearing masks at places where social distancing cannot be maintained. He believes that people don't need masks in many areas as there is social distance being maintained without enforcing it. President Trump said that he wore masks when it was deemed necessary while at crowded places. He even jokingly said that he looked like the movie character, 'The Lone Ranger,' while he wore a black face mask.
Nowhere has Donald Trump urged the people to wear face masks mandatorily, and he has previously even claimed that people wore masks to show their disapproval of the President.
The COVID-19 pandemic has given rise to a lot of potentially dangerous misinformation. For reliable advice on COVID-19 including symptoms, prevention and available treatment, please refer to the World Health Organisation or your national healthcare authority.
Reference links
Fox Business
AP NEWS
Business Insider