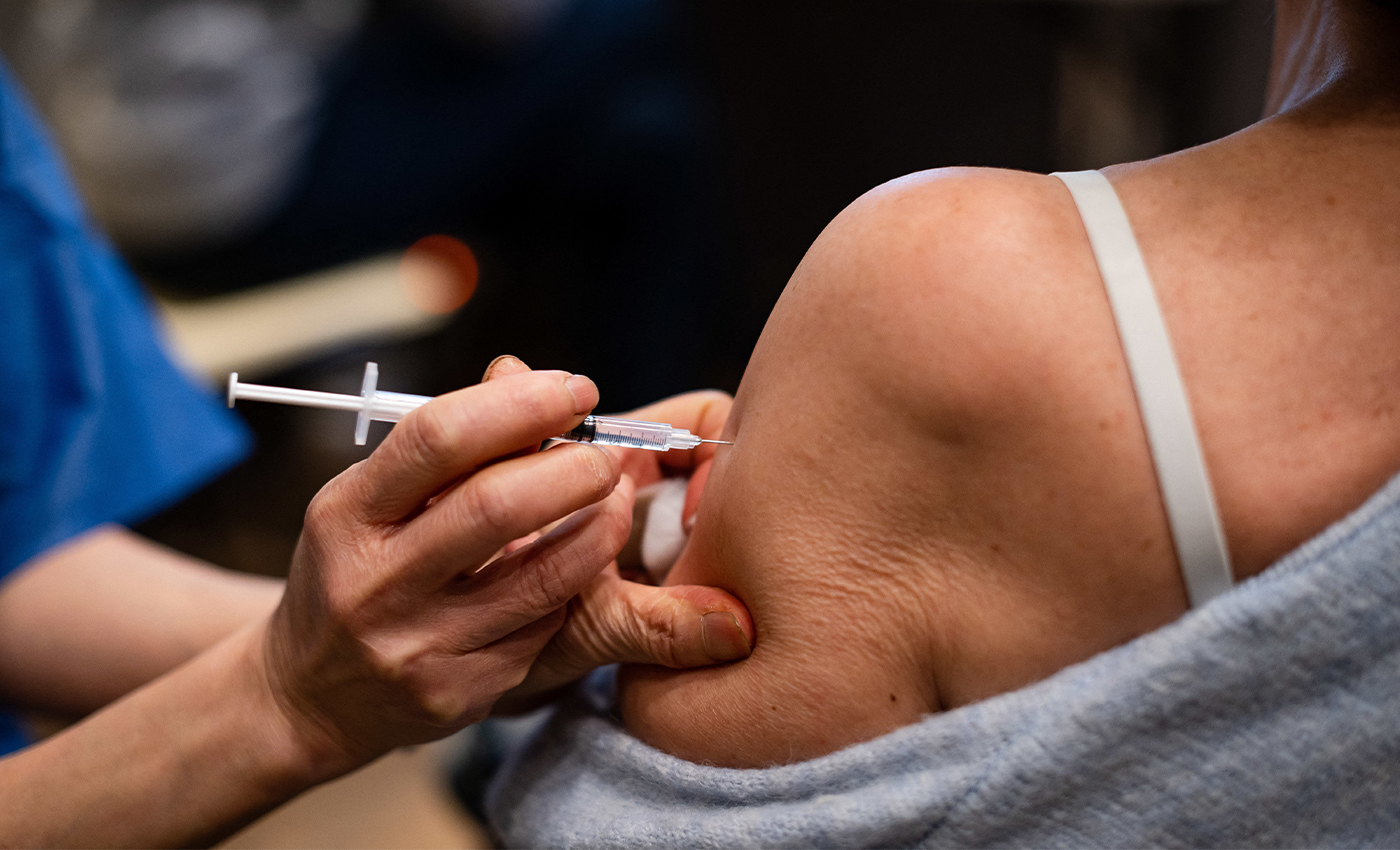 Most COVID-19 vaccines are found to provide protection against the transmission of COVID-19 in around 50 percent of recipients.
Canada's Prime Minister Justin Trudeau has faced ire over the imposition of a state of emergency to quell protests by truck drivers who were against COVID-19 vaccine mandates. A recent Instagram post claimed that COVID-19 is "99.7 percent survivable" and that vaccines are only "12 percent effective" against the disease, concluding that the real reason behind vaccine mandates was to impose an authoritarian dictatorship.
Vaccine effectiveness, when measured in clinical trials, measures the infection rate. For example, in a vaccinated population of 100 exposed to COVID-19, 90 percent effectiveness would mean that 10 vaccinated people contract the illness. It does not measure effectiveness at preventing severe infection and death. Currently, all of the available vaccines provide durable protection against severe disease and death caused by COVID-19.
All the vaccines authorized by the U.S. FDA and Ministry of Health in Canada showed a higher efficacy ratio in preventing infection, varying from 65 percent to 95 percent during clinical trials. An investigation published in the New England Journal of Medicine (NEJM) studied the vaccine's effectiveness in a real-world context against COVID-19 infection. The results showed that protection of infection against COVID-19 waned after six months. However, it was more than 50 percent effective in protecting against infection, irrespective of the interval between the two doses.
A systematic review published in The Lancet journal on how immunity changes after vaccination found that "COVID-19 vaccine efficacy or effectiveness against severe disease remained high, although it did decrease somewhat by 6 months after full vaccination. By contrast, vaccine efficacy or effectiveness against infection and symptomatic disease decreased approximately 20–30 percentage points by 6 months."
A decrease in the level of immunity can be linked to new variants that emerged after the vaccine rollout. The waning period of vaccine-induced immunity coincided with the Delta variant, which was predominant. Some of the sub-variants of Omicron had a much better chance of evading vaccine-induced immunity. Further, a potential bias can occur while assessing the vaccine's effectiveness in protecting against sickness. The cumulative estimates of vaccine efficacy taken over months can distort the estimates of effectiveness. Hence a follow-up of all vaccines beyond six months is needed to offer accurate data on protection levels.
We mark the claim as false as the available evidence shows that the effectiveness of COVID-19 vaccines has not reduced significantly despite the emergence of new variants.