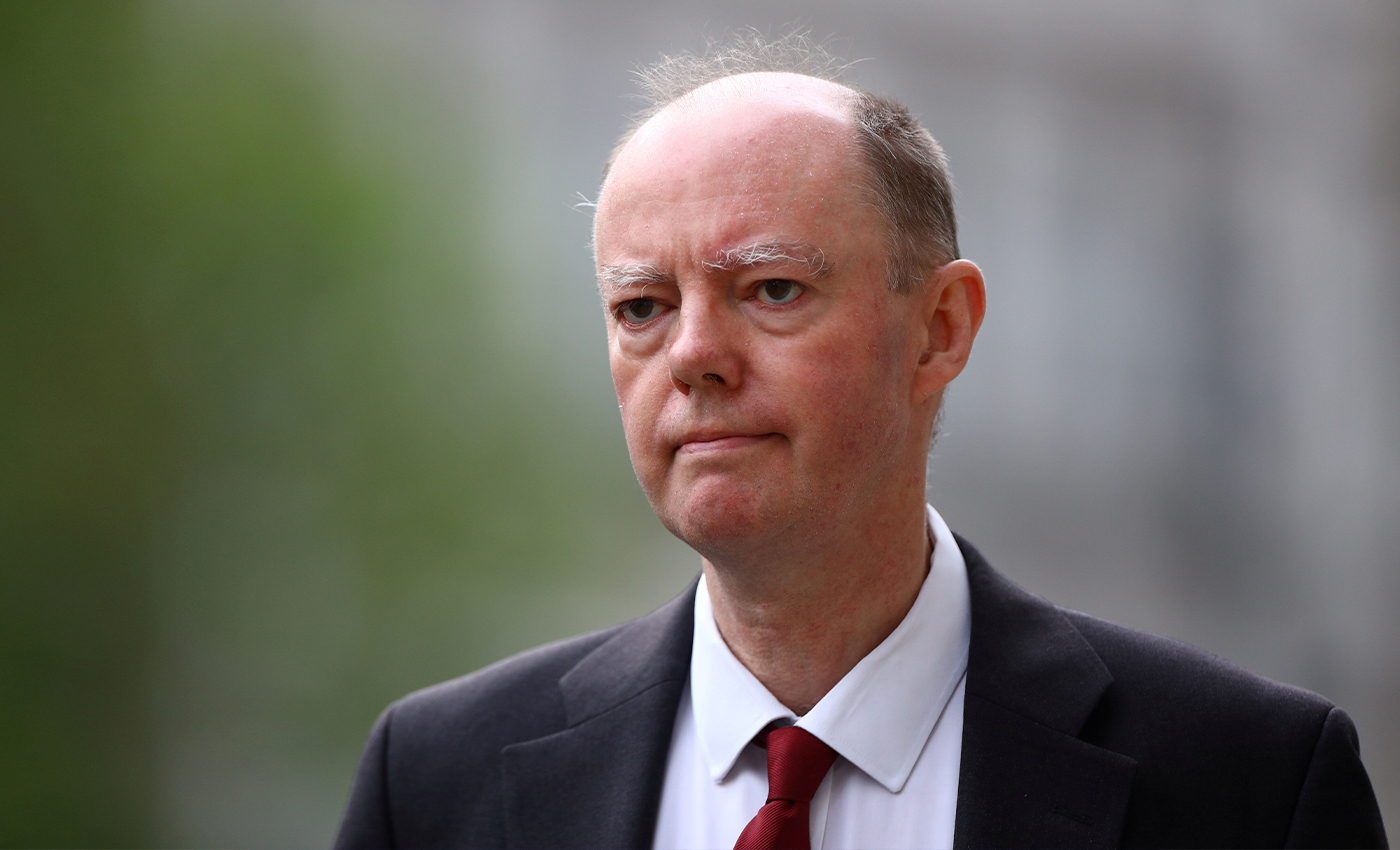 There is no evidence to suggest that video footage of two men manhandling Whitty is fake.
On Tuesday, June 29, footage emerged of two men manhandling the U.K Chief Medical Advisor Chris Whitty as he attempted to cross the street. This is the fourth recorded incident of abuse directed towards Whitty by members of the public. In response, some social media users have said that these incidents were staged, but there is no evidence of this.
The latest incident occurred on June 27 in St James's Park in London. Video footage of the incident is available on Twitter and has been shared numerous times. The clip shows Whitty struggling to break free from a man's grasp. Eventually, a passerby intervenes, instructing the two men involved to leave him alone. Anti lockdown protestors had gathered outside of Whitty's home and shouted abuse directed towards the advisor on the day before this (June 26).
The incident was strongly condemned by Prime Minister Boris Johnson and cross-party MPs. However, some social media users on Twitter claimed that the incident was staged. Many others made remarks on Whitty's role in lockdown measures, which they said were unnecessary. Logically also found messages on Telegram stating that the footage was orchestrated to distract from the Police, Crime, Sentencing, and Courts Bill.
There is no evidence that the incident was a hoax, or that Whitty would have any kind of political agenda to fulfill. Police said they were carrying out an investigation, and speaking to the individuals involved. No arrests have been made. There are reports suggesting Whitty may be offered police protection.
This was not the first time that Whitty had faced abuse from the public. The Guardian reported that earlier in the month (June 2021), Whitty had been followed down the street by a prominent anti-vaccination campaigner. In February 2021, he was called a "liar" several times while out in public.
Whitty has played a key role in advising the government on managing the COVID-19 outbreak. In October 2020, he had reportedly told the Prime Minister that some of the toughest lockdown restrictions "may not be enough" to curb the virus's spread, leading to the announcement of a harsher, three-tier lockdown system on October 31. At this time, the U.K. had the highest death toll from COVID-19 in Europe.
Evidence has repeatedly shown that lockdowns are effective in stopping the spread of infectious diseases. In a fact check for Reuters, reporters contacted two experts, Dr. Elizabeth Stuart, Associate Dean for Education at the Johns Hopkins Bloomberg School of Public Health, and Dr. Stuart Ray, infectious disease expert with the Johns Hopkins University School of Medicine. They noted that "both confirmed that lockdowns do reduce transmission of the SARS-Cov-2 and highlighted that a more 'targeted' or 'proportional' approach of restrictions can mitigate the risk of infection while balancing other concerns about the economy and mental health."
Reuters added that while health bodies did not deny that lockdowns could have an impact on an individual's mental health, they were still an extremely effective way of reducing infections rates until vaccinations are discovered and rolled out.
While the motivations behind the latest assault on Whitty have not been confirmed, previous incidents have been driven by individuals opposing lockdown laws and Whitty's role in the COVID-19 outbreak. These sentiments have given way to misinformation, false accusations, and harassment directed towards Whitty. There is no evidence that the incident on June 29 was staged.
Reference links
U.S.
the Guardian
BBC News