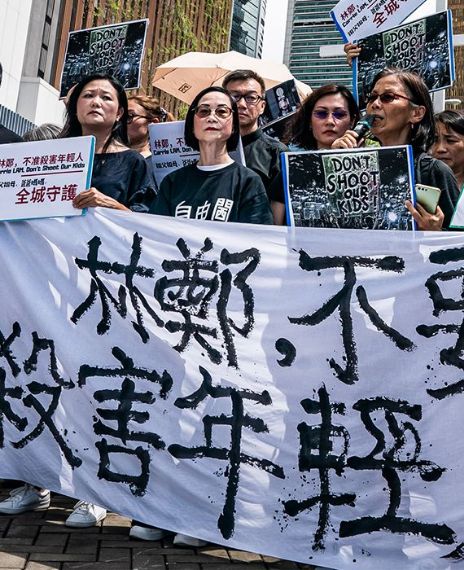 More than 300 people were arrested by the Hong Kong police on grounds of unauthorized assembly and possession of offensive objects like petrol bombs.
Anti-government protests rocked Hong Kong in June 2019 over an extradition law and carried on for months. These protests flared up again after China announced in May 2020 that it would impose national security laws, which will target dissent in Hong Kong. The new law which bans secession (breaking away from the country), subversion (undermining the power or authority of the central government), terrorism (using violence or intimidation against people), and acts of foreign interference on Hong Kong was passed in China's parliament on May 28, 2020.
Furthermore, protests intensified in Hong Kong after China introduced another law that would make it a crime to disrespect the Chinese national anthem. Critics fear that these laws violate the 'one, country, two systems' framework since the handover of Hong Kong from the UK to Chinese control in 1997. Moreover, the Chinese government can use these laws to quash dissent, and it could lead to Hong Kongers being prosecuted, even retroactively.
Hundreds of people had gathered on the streets of Hong Kong to protest against these bills, and the Hong Kong police arrested more than 360 people on May 27, including students in their teens and early 20s, most on suspicion of unauthorized assembly and possession of objects such as petrol bombs.
Reference links
New York Times
BBC News
BBC News