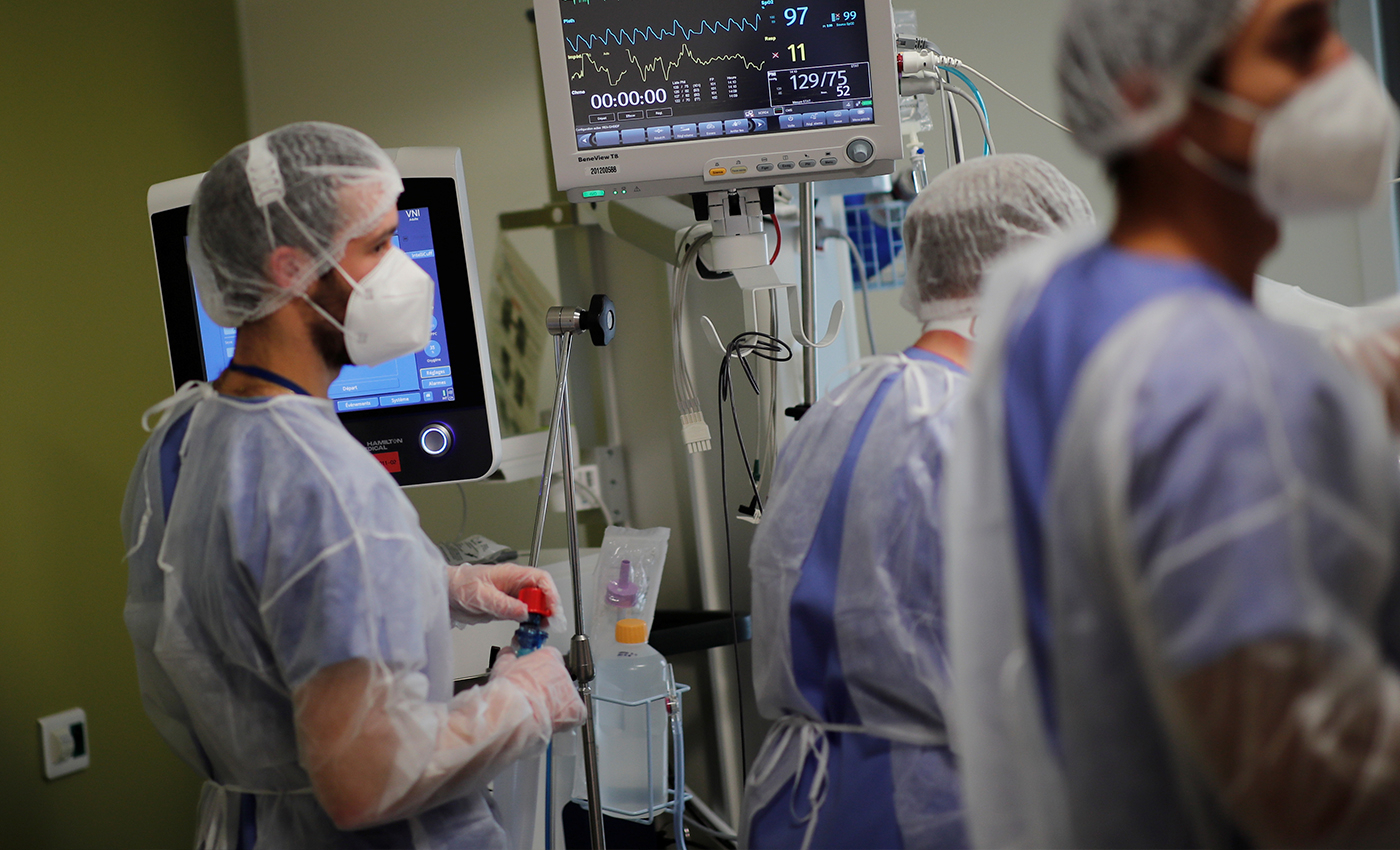 Only six patients died at the Kriti Hospital on April 30, 2021. Hospital staff hid in the canteen due to the delay in oxygen supply to treat patients.
A video that became viral on May 5, 2021, claimed that COVID-19 victim's families arrived at a Gurugram hospital to find no doctor or nurses, as well as locked ICUs. The video shows the families entering the ICU to find unattended patients.
Due to the COVID-19 second wave, several hospitals in India are running out of oxygen. The video claims that six COVID-19 patients died on April 30, 2021, when the video was filmed at the Kriti Hospital in Gurgaon due to an oxygen shortage. The video shows relatives frantically searching wards for a doctor or staff member, only to find vacant desks. Family members blamed the hospital for the lack of oxygen and carelessness.
NDTV reported on May 5, 2021, that the six COVID-19 patients died on April 30 night at the hospital. Swati Rathore, director of Kriti hospital, told NDTV that the hospital notified government officials at 2 pm on April 30 that they were about to run out of oxygen. Rathore added that hospital staff had told the patient's relatives at 4 pm that they needed to move their patients due to an oxygen shortage. But no help arrived, and six people died around 11 pm. Additionally, she claimed that she told her employees to hide in the canteen to save their lives because other patients' attendants had violently assaulted their staff six days before (April 24). The hospital had registered an FIR.
Media reports said that the patient's families were agitated on knowing about the deaths. However, the police have taken no action against hospital officials. Sub Inspector Dalip Singh told NDTV that his team arrived at the hospital after receiving information about the incident. On May 2, the causes of those deaths were yet to be determined, and Deputy Commissioner Yash Garg told The Times of India that he had ordered a magisterial inquiry.
The COVID-19 pandemic has given rise to a lot of potentially dangerous misinformation. For reliable advice on COVID-19 including symptoms, prevention and available treatment, please refer to the World Health Organisation or your national healthcare authority.