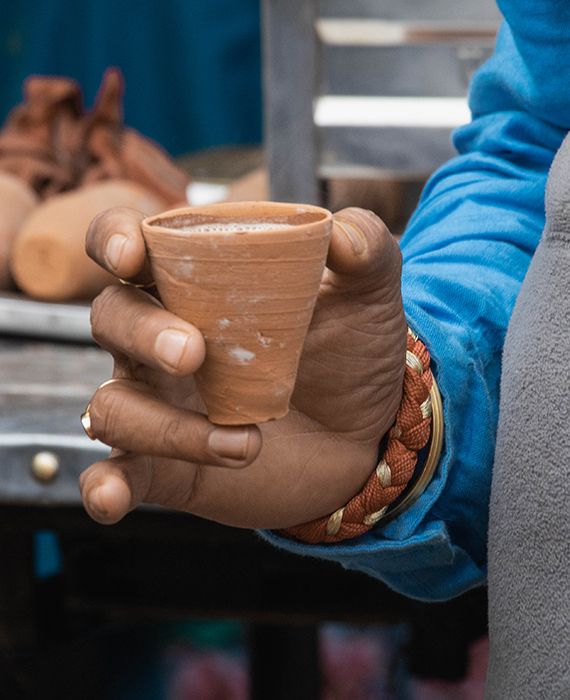 There are no remedies or drugs that have been proven to prevent or cure the coronavirus disease.
Researchers from the Zhejiang Provincial Center for Disease Control and Prevention have found through experiments that polyphenols present in tea works well in killing the virus extracellularly, suppressing its intracellular proliferation. Hence, the research team suggested that drinking tea could help prevent novel coronavirus infections. But, immunologists say that the tea we consume don't reach the lungs and the results of Vitro tests are not enough to conclude that drinking tea can cure COVID-19 infections. Later, on 26 February 2020, the article was removed by the WeChat account of Zhejiang CDC. Meanwhile, the media has reported that some people are seeking alternative remedies to prevent or to treat COVID-19.
WHO does not recommend any self-medication with medicines to treat or cure COVID-19. It has said that western, traditional, or home remedies may provide comfort and alleviate symptoms, but they are not a cure for the coronavirus. However, products claiming to be vaccines to prevent COVID-19 might be considered falsified and might pose significant risks to public health. National Center for Complementary and Integrative Health reports that there are no treatments or vaccines for COVID-19 approved by the U.S. Food and Drug Administration.
The COVID-19 pandemic has given rise to a lot of potentially dangerous misinformation. For reliable advice on COVID-19 including symptoms, prevention and available treatment, please refer to the World Health Organisation or your national healthcare authority.
Reference links
China Daily
World Health Organization
NCCIH