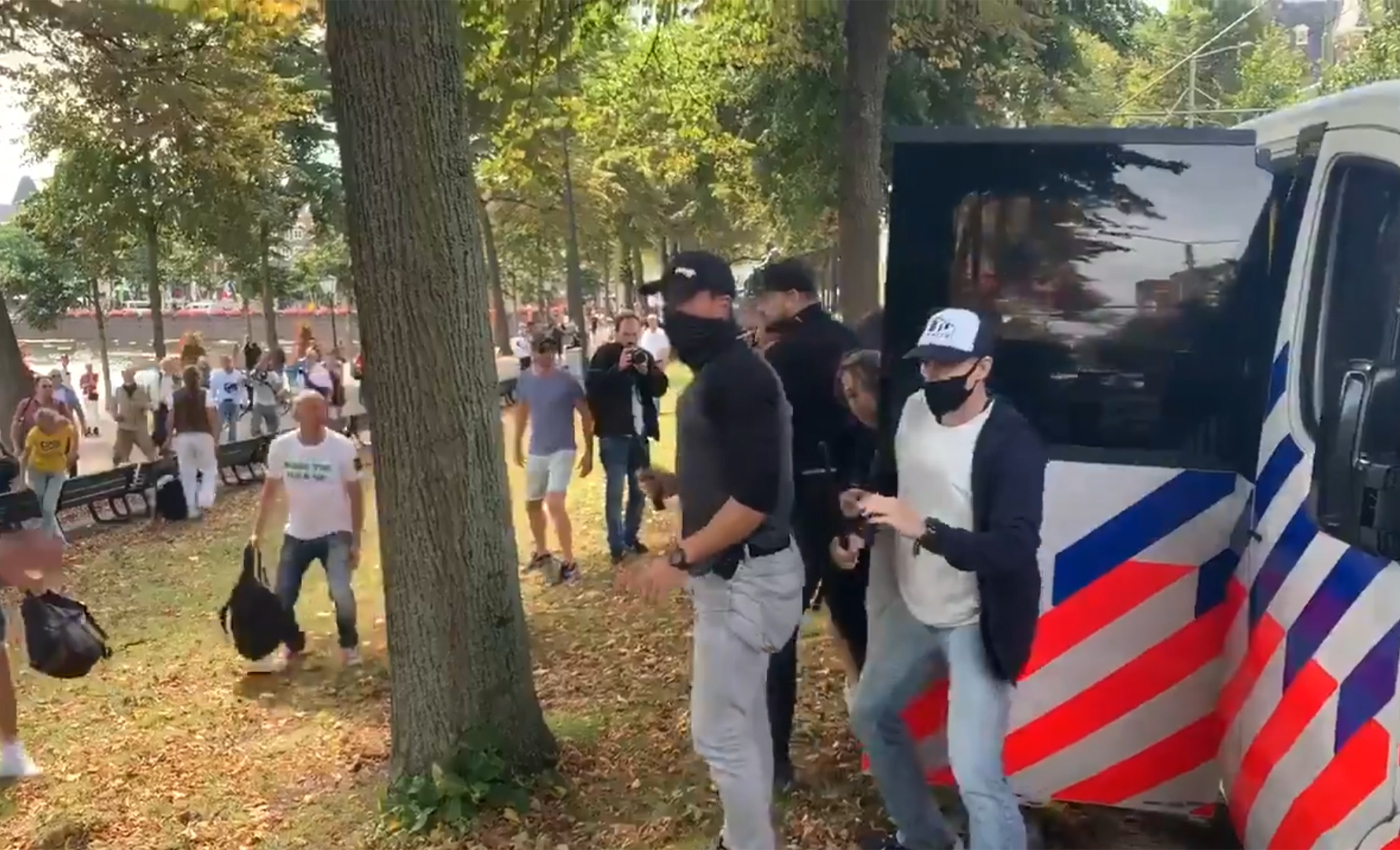 An August 2020 video of COVID-19 protests has been misattributed to the Dutch farmer's protest in June 2022.
Context:
On June 10, 2022, the Dutch government announced a plan to reduce nitrate emissions by up to 70 percent in some areas by 2030, to achieve environmental goals. Since then, the Dutch farmers have protested against this emission control plan.
Amid all this, many unrelated images and videos have spread on social media, linking to the recent Dutch farmer protest. One such video clip showing officers retreating into a van after being surrounded by protesters is being shared widely, alongside claims it is from the July 2022 protest by farmers in the Netherlands. However, the video is old and unrelated to the recent protest.
In Fact:
We found the video in local news publications using a reverse image search. The widely circulated video is from August 2020, in The Hague, Netherlands, during a protest against COVID-19 restrictions. The same identical video was posted on Twitter in 2020 by a user named "Bob van Keulen."
According to an article by NL Times in August 2020, Police in The Hague said they detained several people at a protest against COVID-19 restrictions after being attacked by demonstrators. Thus, it is evident that the video in question does not depict the farmer's protest against the government's new nitrogen policy.
Verdict:
The video of police officers being attacked by demonstrators is unrelated to the July 2022 protest by Dutch farmers. The video is from a protest against COVID-19 restriction in 2020. Therefore, we have marked this claim as false.
Reference links
NL Times
Twitter
Reuters