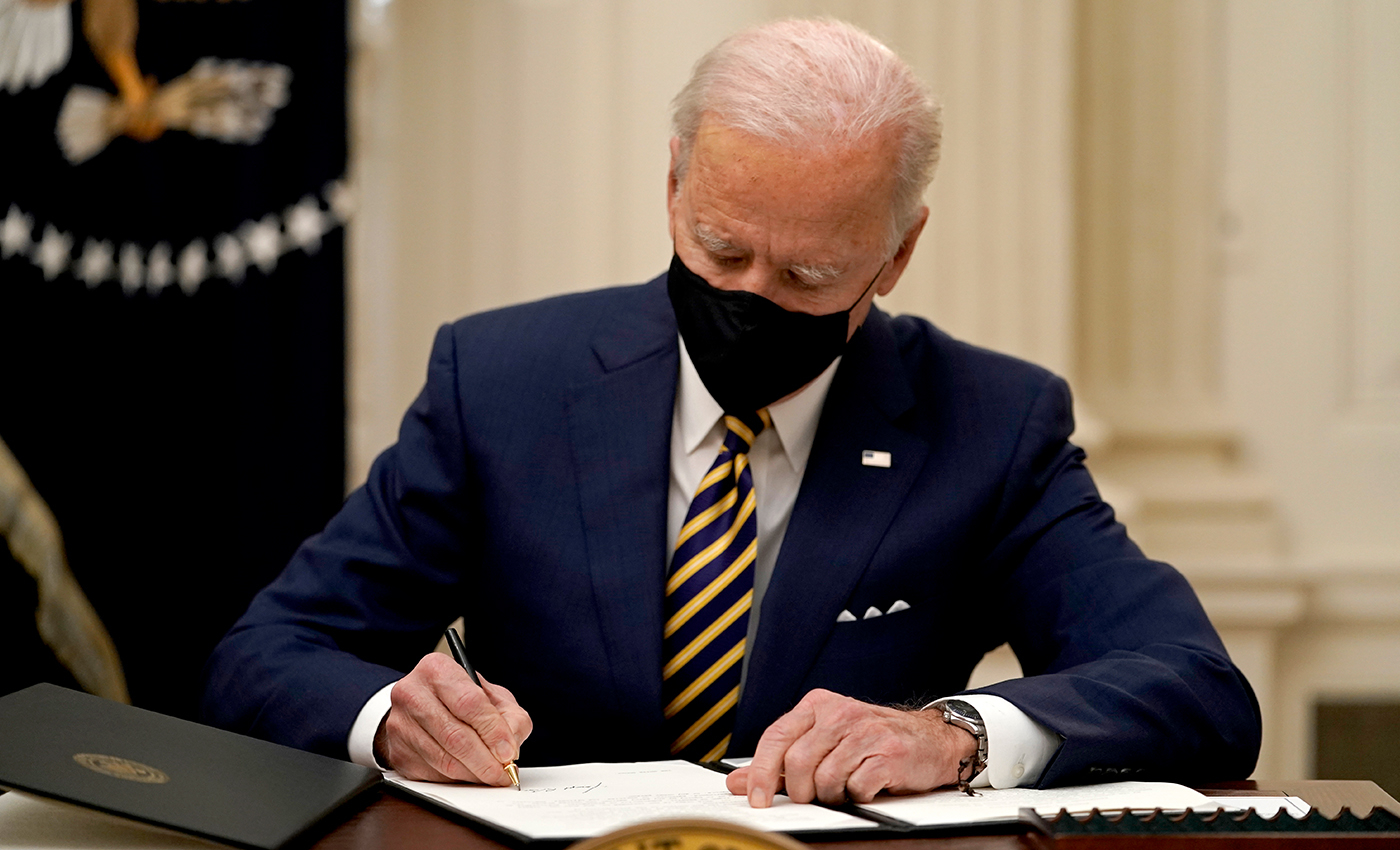 The $30b funds from the CCC will be used fight climate change within the agricultural sector, and might be used to support other sectors.
Secretary Tom Vilsack, President Joe Biden's United States Department of Agriculture (USDA) nominee, said that the "White House wants to use funds from the U.S. Department of Agriculture's Commodity Credit Corporation (CCC) to support on-the-farm efforts to fight climate change.
The CCC was established nearly a century ago and has the authority to borrow up to $30 billion from the U.S. Treasury. The Trump administration used this to pay farmers' for the losses they endured because of trade wars, especially with China. Now Biden's administration wants to use those funds to combat climate change. However, it is misleading to suggest that Biden's administration is taking the money away from farming and agriculture.
During his Senate confirmation hearing, Vilsack said, "the CCC funds could be used to create a market to trade carbon or help farmers adopt sustainable agriculture practices. Those green programs could then be incorporated and expanded in future farm bills". He further said, "It is a great tool for us to create the kind of structure that will inform future farm bills about what will encourage carbon sequestration, what will encourage precision agriculture, what will encourage soil health and regenerative agricultural practices". No administration cannot use the funds from CCC until Congress approves it. To convince the Congress, Vilsack said, "The first responsibility of the CCC is to make sure farm programs are adequately funded, but to the extent that vehicle is available if it's a great tool to pursue what will encourage carbon capture," he said. "I hope you would allow me the opportunity to utilize that."
According to Politico, the Biden administration could tap into these funds to use in other areas. Biden identified that the funds could potentially be used to bail out restaurants in his stimulus plan, as many have shuttered or scaled back operations during the pandemic.
To say that the funds will be completely diverted is not true as the Biden administration wants to use the funds to incorporate practices to combat climate change within agriculture while also using the funds in other sectors that might have been affected by the pandemic and trade practices. There we conclude that this claim is partly true.
Reference links
Reuters
Washington Post
POLITICO