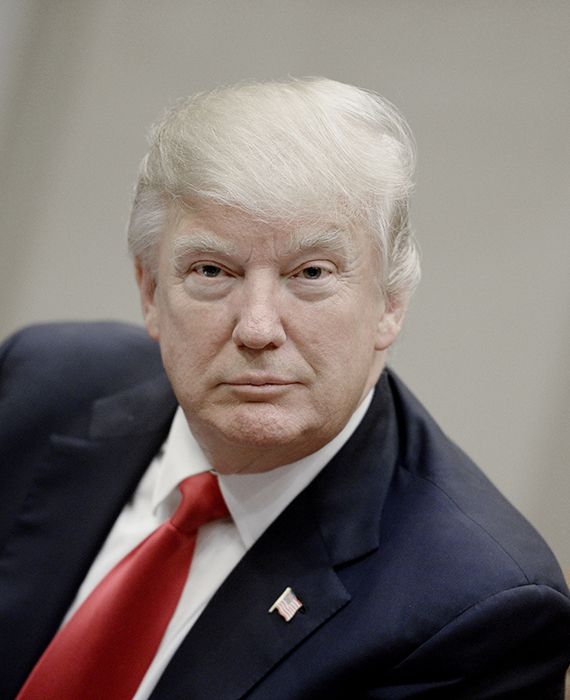 The 45th and current president of the United States of America is Donald J. Trump.
Donald J. Trump was elected as the President of the United States on November 6, 2016. He won a landslide victory at the electoral college by securing 307 votes against his opponent and Democratic Presidential candidate Hillary Clinton's 227 votes. It happened despite Trump losing the overall nationwide popular vote to Clinton. Trump had secured 46.1% of the popular vote as opposed to Clinton's 48.2%.
Donald Trump was sworn in as the 45th President of the U.S.A on January 20, 2017. He was preceded by the first African-American President of the country, Mr. Barack Obama. In November 2020, Donald Trump is contesting for the second time for the White House against the democratic candidate Joe Biden.