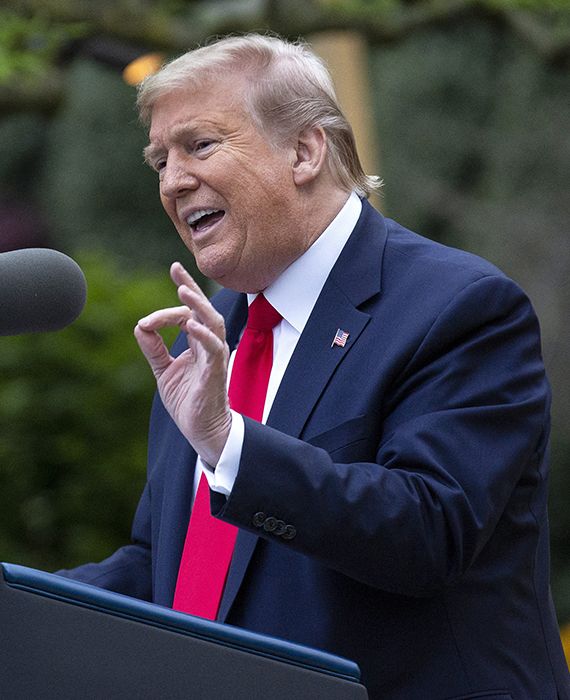 In an interview with Fox News, U.S. President Donald Trump said he didn't agree with a national mask mandate, and people should have total freedom.
Donald Trump said he disagrees with the assessment by Dr. Robert Redfield, the director of the US Centers for Disease Control and Prevention. The latter spoke at a news conference saying that if everyone would wear a mask for the next four to six weeks, the epidemic could be driven to the ground. Trump further said that he does not agree with the statement that if 'everybody wears a mask, everything will disappear.' In an interview with Fox News, he emphasized that he does not think the U.S. needs a national mask mandate and that people should have total freedom to decide whether they want to wear a mask.
There has been a growing disconnect between authorities and the federal government on strategies around handling the coronavirus. The majority of state governors in the United States have ordered that wearing of masks outdoors be mandatory, rather than a personal choice. Among them are Republican governors, including Kay Ivey of Alabama, who have reversed their initial opposition to the mandates. Eight in ten Americans said they wear a mask all or most of the time, according to a Washington Post-ABC News poll, including 66 percent of Republicans.
The COVID-19 pandemic has given rise to a lot of potentially dangerous misinformation. For reliable advice on COVID-19 including symptoms, prevention and available treatment, please refer to the World Health Organisation or your national healthcare authority.
Reference links
AP News
Business Insider
POLITICO