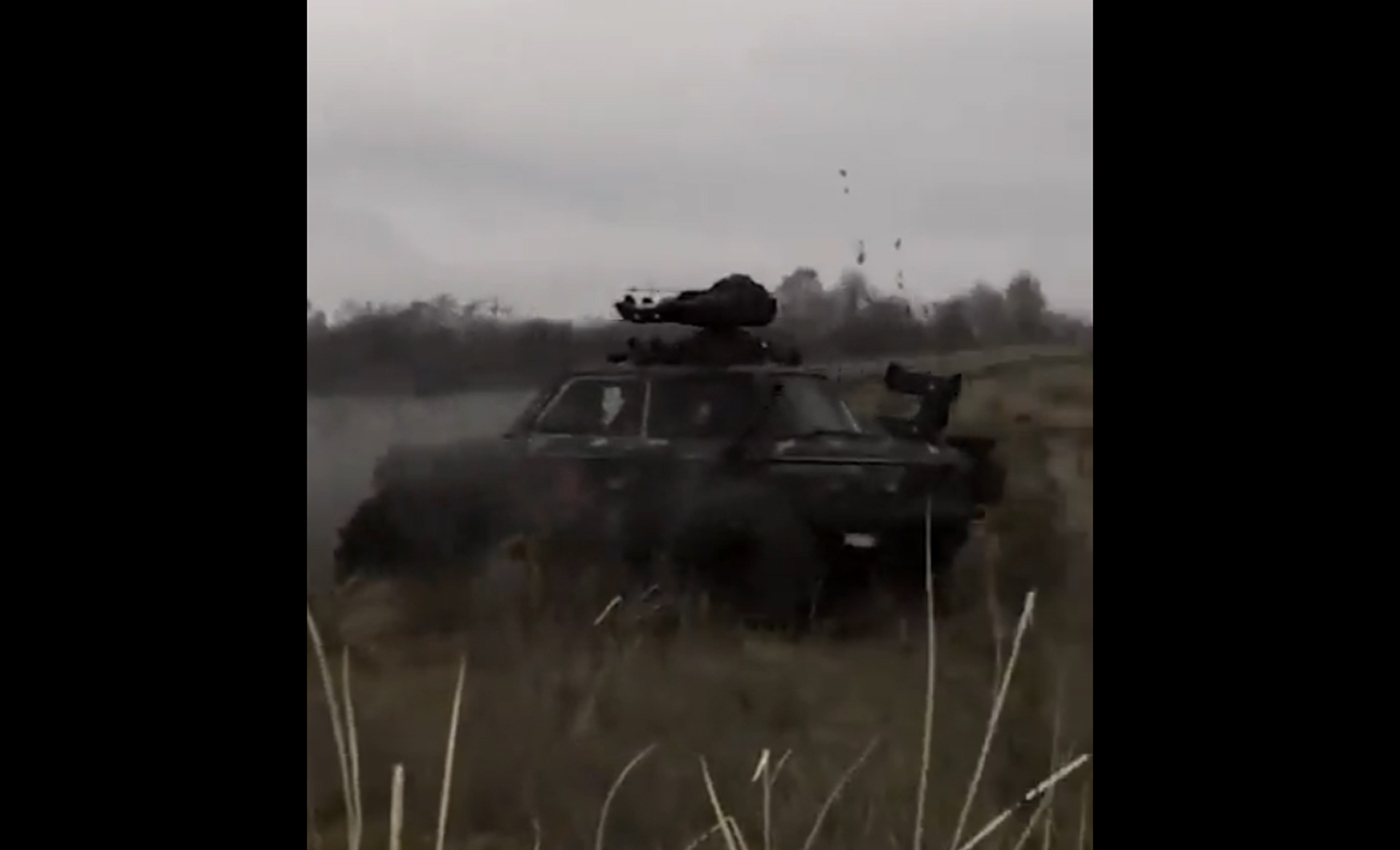 The video showing an armed vehicle striking tank convoys is not a genuine combat scene from Ukraine but the work of CGI artist Pavel Osadchiy.
Context:
Old videos, CGI works, and footage from military-based games have repeatedly been linked to Russia's invasion of Ukraine on social media. One such post includes a video that claims to show military tanks and an armed vehicle engaged in combat. In the viral 1:07-minute video, the armed vehicle appears and fires missiles toward nearby military convoys, causing explosions and black smoke. The post's caption reads, "Unbelievable scene from Ukraine!." However, the video was not filmed during the Ukraine-Russia conflict but was developed by a CGI artist. CGI refers to Computer-Generated Imagery.
In fact:
We found that journalist Euan MacDonald posted the same video on Twitter and captioned the tweet, "Hilarious, brilliant CGI of Ukrainian weaponized Lada taking on column of Russian tanks." He added that he doesn't know who the artist is but would offer credit once he finds out. In response to Euan's tweet, Paul Osadchy claimed he was the video's creator.
Upon a search, we found that Osadchiy, a visual effects (VFX) artist based in Kyiv, had shared several screenshots of the social media posts on his Facebook page after the video started circulating online. According to his Facebook profile, he is a "freelancer and CGI Generalist."
Osadchiy's Facebook post dated June 30, 2022, said, "Unfortunately, my unfinished video with Banderamobil got online ahead of time" (Translated from Russian) and mentioned that his initial plan was to use the video to raise funds for the Ukrainian military. He also updated the post, saying that the positive feedback encouraged him to complete the video.
Logically previously debunked a hoax claim wherein a video clip from the video game Arma 3 was disseminated to indicate that the Russian military was shooting down NATO helicopters. The inaccurately captioned clip had garnered over 1,600 views amid the Russian invasion. These claims illustrate how computer-generated imagery or gameplay videos might be mistaken for real if not shared in the proper context, with correct information.
The verdict:
The video that allegedly depicts an armed vehicle destroying a tank convoy is not an actual clip from the Russian invasion of Ukraine. It is an incomplete video created by Ukrainian VFX artist Osadchiy and is being disseminated with a false narrative. Hence, we have marked this false.
Reference links
Twitter
Facebook
Instagram
Logically