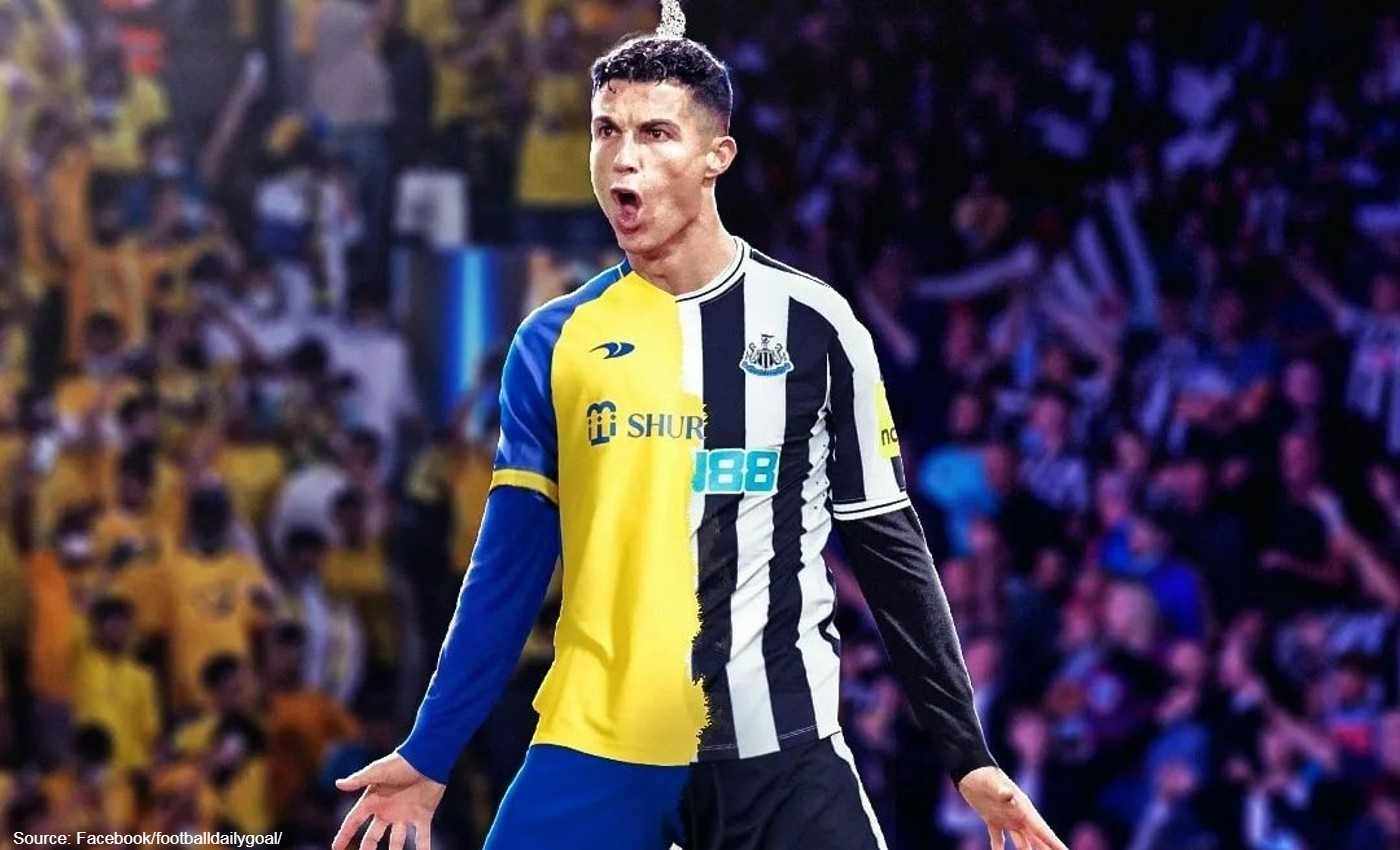 Newcastle United manager Eddie Howe has denied the possibility of Cristiano Ronaldo joining the club, saying there is no truth in such a claim.
Context
After weeks of speculation, Saudi football club Al-Nassr announced on December 31 that it had signed footballer Cristiano Ronaldo on a free transfer. This came after weeks of intense speculation about Ronaldo's football future after he mutually terminated his contract with his former club Manchester United in November, on the heels of an explosive interview with Piers Morgan. The footballer has since been the focal point of news and misinformation, especially during the recently-concluded FIFA World Cup.
On January 3, social media users claimed that Ronaldo has a clause in his contract that will let him join football club Newcastle United on loan if they qualify for the Champions League in the upcoming season. One such post, shared by a verified Facebook page named Football Daily Goal, claimed that there is a clause in Ronaldo's contract at Al Nassr that means if Newcastle qualifies for the Champions League, he can go on loan there as Saudi Arabian Public Investment Fund owns them The post also credited the information to Marca.
In Fact
On January 2, Spanish sports news organization Marca reported that the Portuguese striker's new contract with Al-Nassr has a clause that he can join Newcastle United if the team makes it to the top four. Another Spanish news outlet, Fichajes, also published a report claiming the same on January 1. As the news broke, other media organizations published the same news, quoting Marca and Fichajes.
However, this is false. Speaking to Sky Sports on January 4, Newcastle United manager Eddie Howe refuted the claim. During an interview, referring to the claim, he said, "We wish Cristiano all the best in his venture, but from our point of view, there's no truth in that."
After Howe's interview, Marca published another article on January 4, stressing that the news of Ronaldo joining Newcastle United turned out to be false.
Further, according to a report by Sky Sports Football, during the Al-Nassr joining ceremony at Mrsool Park Stadium in Riyadh on January 3, Ronaldo said, "My work in Europe is done… I played at the best clubs in the world… and I won everything. I'm happy, proud to join Al Nassr."
Apart from Marca, several other media organizations also published updates on the news that Newcastle's head coach has denied the possibility of Ronaldo joining the club. However, the Football Daily Goal page that posted this news on January 3 has not posted any updates or made any corrections on the topic since. It continues to circulate as would a verified news item.
The Verdict
The news of Ronaldo briefly joining Newcastle United for the Champions League was merely a rumor, and there are no such plans, as clarified by club manager Howe. The striker himself has also said that his work is done in Europe, implying that he will not play in the continent again. Therefore, we have marked this claim as false.
Reference links
Sky Sports
Marca
Sky Sports Football