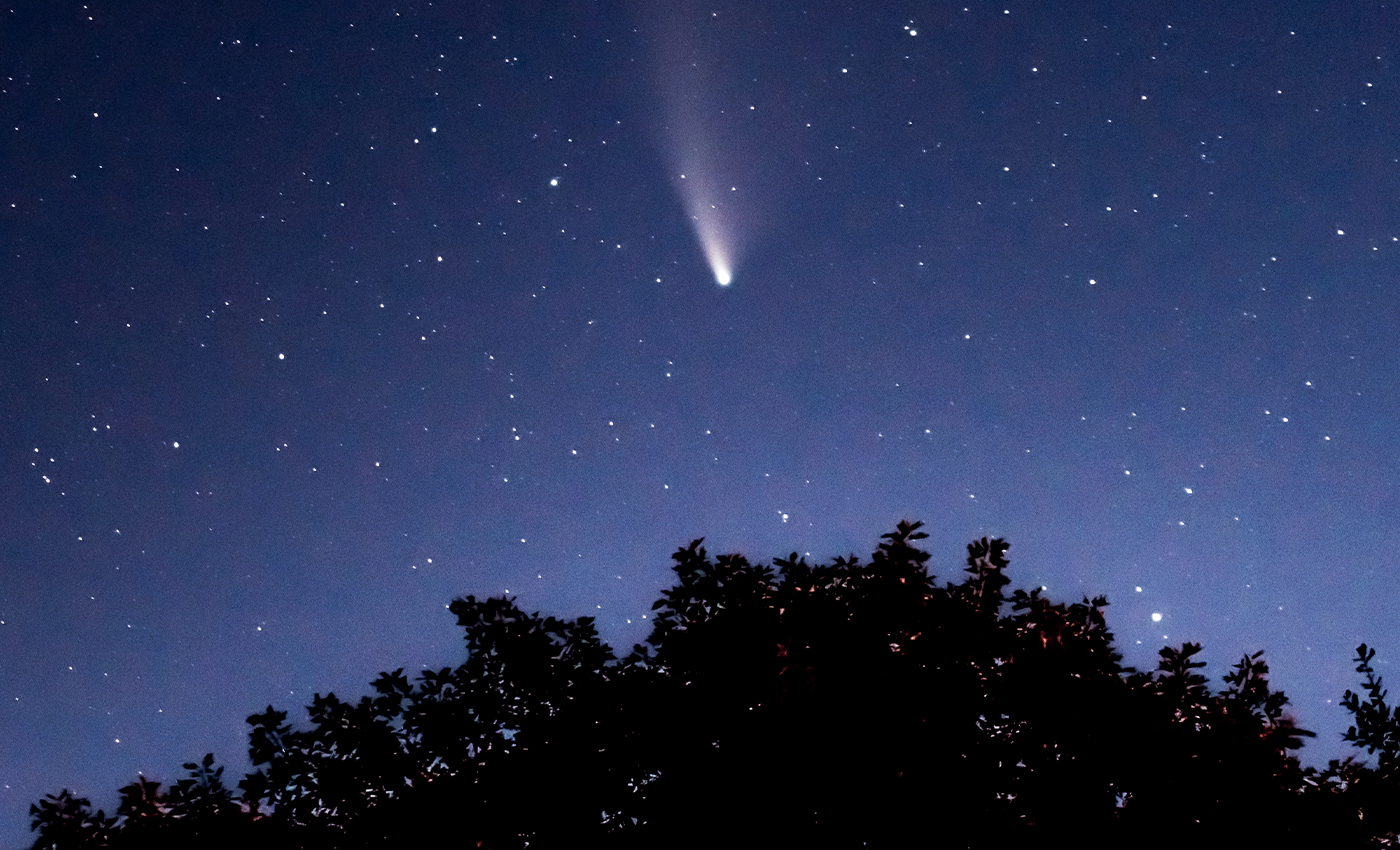 Images of the Comet Neowise have been disrupted by the passing SpaceX Starlink satellites.
Astrophotographer Daniel Lopez shared a photo he captured of Comet Neowise at Teide National Park on the Canary Islands. Reports stated that Neowise makes its journey once every 6800 years, but the satellite network has obstructed a clear view of the comet. Time-lapse images have returned results of stripes being seen across the sky, allegedly showing the Starlink satellites. In a virtual interview with a well-known space portal, Daniel Lopez claimed that astronomers, astrophysicists, and astrophotographers are bothered about the significant deployment of small satellites orbiting the earth.
Starlink is a super-fast internet service that will be delivered via satellites in a low Earth orbit(LEO), SpaceX Starlink's service could bring a fast enough speed that is a gigabit second. SpaceX has launched 540 satellites into orbit as part of its efforts to bring high-speed internet throughout the world by 2021.
Reference links
Facebook
Forbes
Twitter