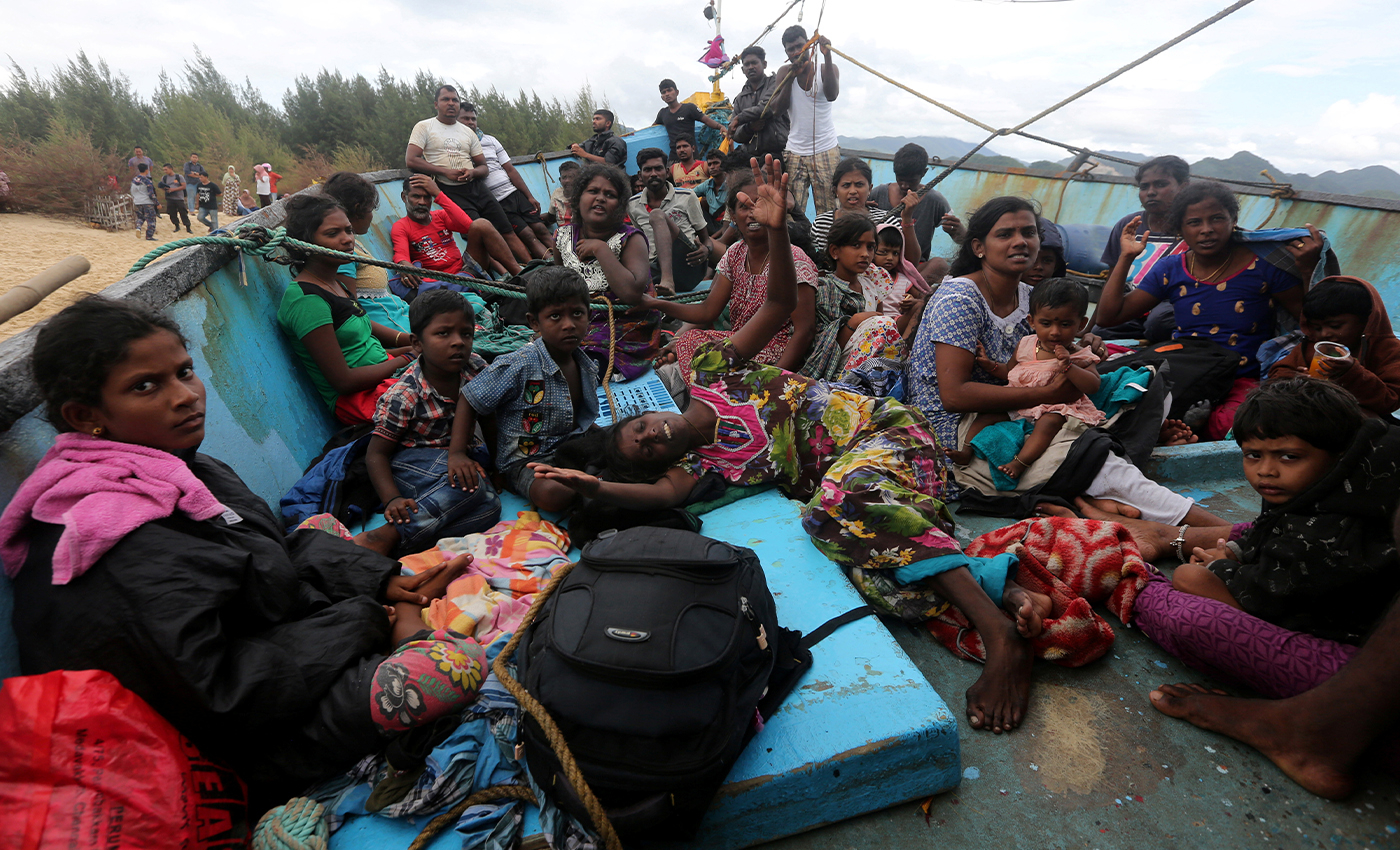 Britain and France are working to develop a 'comprehensive action plan' to make the English Channel route unviable, which is within territorial seas.
Every country has the right to establish the breadth of its territorial sea up to a limit of 12 nautical miles. After this, countries which share waters need to discuss further what measures they would want to take to protect their territorial sovereignty. Currently, the French and UK governments are signatories to the Treaty of Le Touquet, which effectively moved the UK border to Calais (and the French border to Dover) to allow checks before crossings.
Recently, the UK has seen a surge in the number of migrants coming in from France. The Home Office said four vessels carrying 65 people came to the UK on August 9. Home Secretary Priti Patel proposed using the Royal Navy to prevent people from crossing the Channel, prompting criticism from the Ministry of Defence that the plan was 'inappropriate and disproportionate.' The controversial request is part of Patel's pledge to make the risky voyage harder to complete for migrants in small rubber boats.
The UK has accused France of failing to do enough to prevent crossings. In an editorial in The Telegraph, Immigration Minister Chris Philp said that the French must ensure that migrants who have been caught attempting to reach the UK by boat cannot do so again. Patel's statements have also been met with dismay from aid workers and charities working with refugees. Critics say military action could be illegal — and might lead to an increase in migrant fatalities.
Sky News reports that the proposed military intervention would aim to 'push back' migrants who cross over into UK waters. One potential obstacle is that the migrants' route - Calais to Dover - occurs entirely within territorial seas, without any international waters in between. People making the crossing have the legal right to be rescued and make an asylum claim once they enter UK waters. The Royal Navy would need French permission to operate on the French side of the demarcation line to prevent crossings.
While it is not illegal for the Royal Navy to send migrants back to France from the UK territorial waters, the Royal Navy would need permission to operate in French waters in adherence to the United Nations Convention for the Law of the Sea.
Reference links
BBC News
The Maritime Executive
Euronews