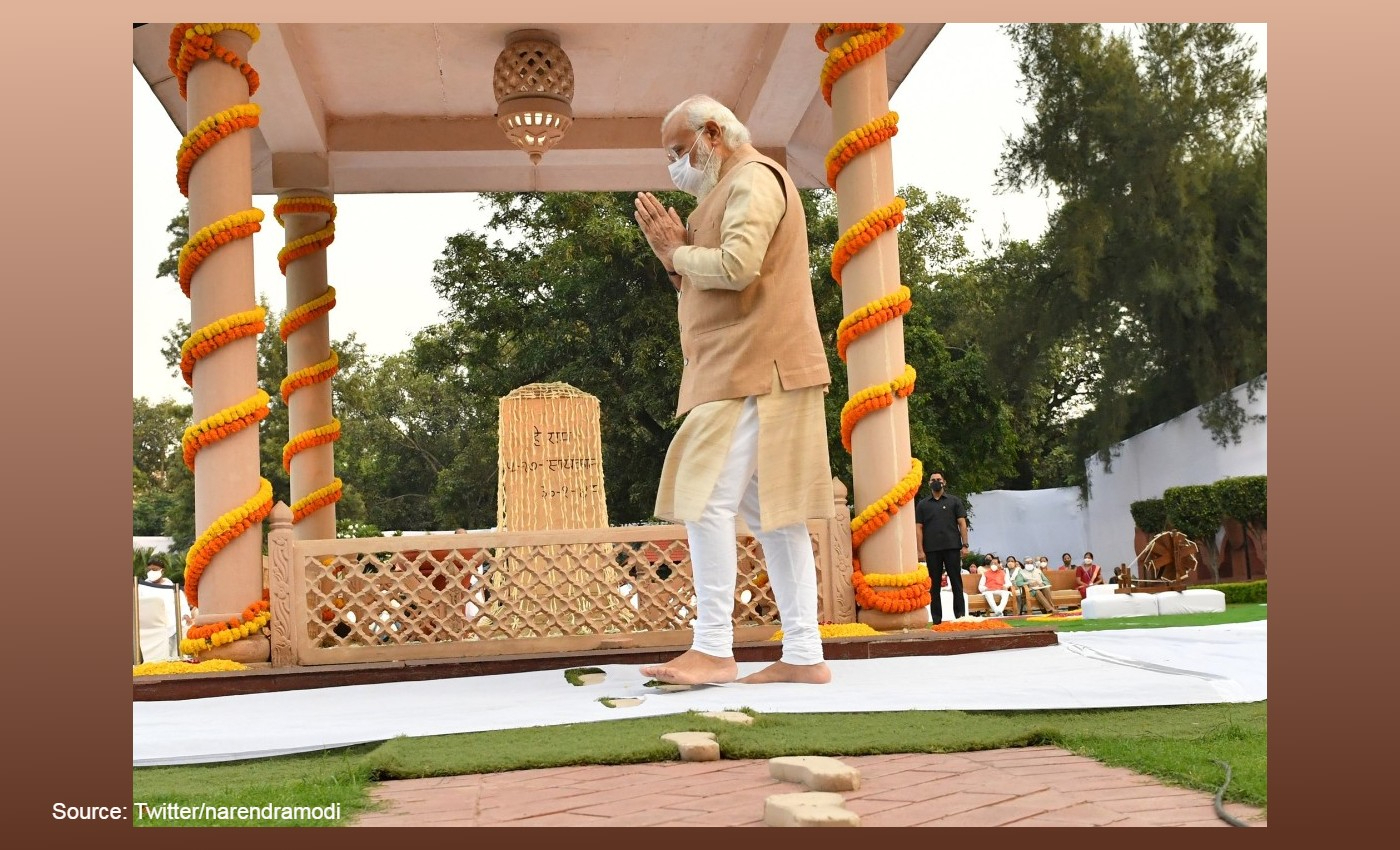 A digitally altered image showing a photographer lying on the ground to click PM Modi's photo is shared with an incorrect narrative.
Context
A widely shared image on social media in November 2022 claims that Indian Prime Minister Narendra Modi will not go out in public without a photographer with him at all times. The image has been shared with various captions in multiple languages. The viral image shows a photographer lying on the ground and taking the prime minister's photo. One of the captions on the post accompanying this image reads, "The one man who works 18-20 hours a day. Photographer of Modi ji."
In Fact
Upon conducting a reverse image search, we found similar photos of Modi on his official Twitter account from an event on October 2, 2021, when Modi attended a prayer meeting at the Gandhi Smriti in New Delhi. However, the photographer from the viral image is not visible in the photos posted to Twitter, news reports of the event, or the video uploaded to PM Modi's official YouTube account.
We found that the photographer was inserted into the photo from an Alamy stock photo. Per the Alamy website, this photo was taken on March 15, 2017, and contributed by Ingemar Magnusson. It is evident that the photographer's image was inserted into PM Modi's photo in October 2021.
The Verdict
An unrelated image of a photographer has been digitally inserted into a photo of Indian Prime Minister Narendra Modi, along with some misrepresented captions. The person in the viral photo is not his photographer. Therefore we have marked this claim as false.
Reference links
Narendra Modi
Alamy
PMO India