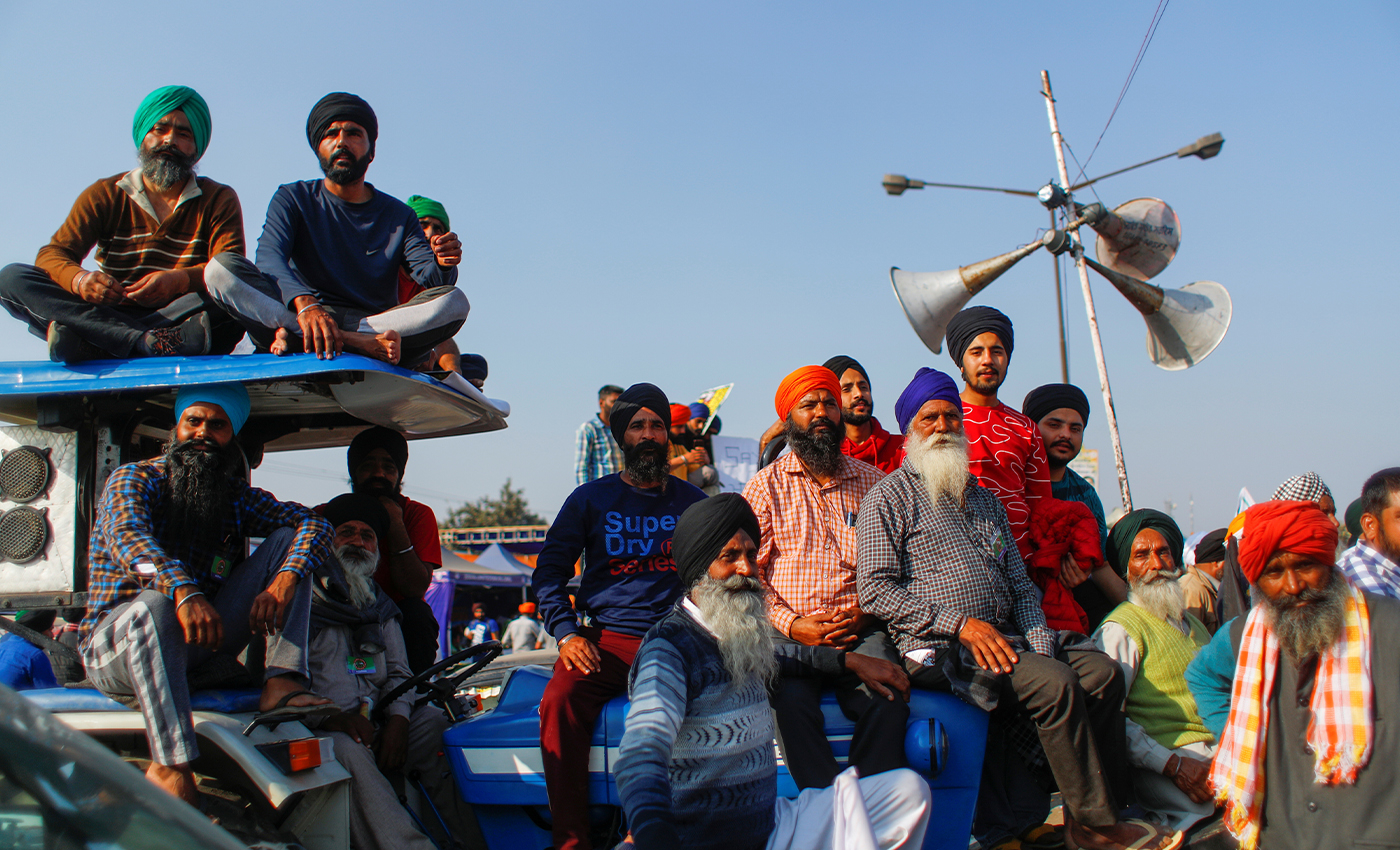 The video in question shows the police forcibly evicting farmers' but we cannot be certain if they were lathi charged before or after.
Farmers have been protesting against the three new farms bills since November 2020. Some farmers had set up a camp on the Delhi-Saharanpur highway in Baghpat. A video surfaced on the internet on the night of January 27 showing the police evicting farmers. Subsequently, farmers' alleged that the police had surrounded the protest site and allegedly lathi-charged them when they were sleeping, around 11 pm. Their tents were uprooted, protest banners were snuffed, and their belongings were thrown away on the road. There were reports of police using earthmovers accompanied by ambulances. Kisan Union's national vice-president and khap leader Brijpal Singh said, "We have been holding a peaceful dharna for the last 40 days. We do not know why police suddenly became violent attacked us with lathis, causing injuries to six farmers". Another farmer, Jaiveer Singh, present at the site, told the Indian Express, "It was all of a sudden. We were sitting near the fire, and some elders had gone to sleep when a huge contingent of police force arrived. They started beating us without any provocation. I was hit on my waist. They were well prepared for a crackdown and had even brought earthmovers with them."
However, the police officials refuted the charges and claimed that the protestors were sent off without using force. They said that the farmers were removed as they were causing hindrance to the development of the highway. Abhishek Singh, the PRO of the SP(Baghpat), said, "It is true that the force was in anti-riot gear. But we found only a handful of people at the protesting site. The elderly were moved to their homes using ambulances, and the leader of the protest, Brijpal Singh, was respectfully transported to his home. Since there was music going on at the site, we had to shout to be audible. No one was injured." The official said no force was used, and eviction was carried out peacefully after the protesters had agreed on their request.
But the viral video circulated on social media platforms shows police officers holding batons, and farmers can be seen rushing out with their quilts and other belongings. The video clip is short, and police were not seen lathi charging any farmer in the video itself, but there is no certainty that the police did not use force before or after, and we can also see that the eviction was obviously somewhat violent.
Reference links
The Indian Express
The Times of India
YouTube