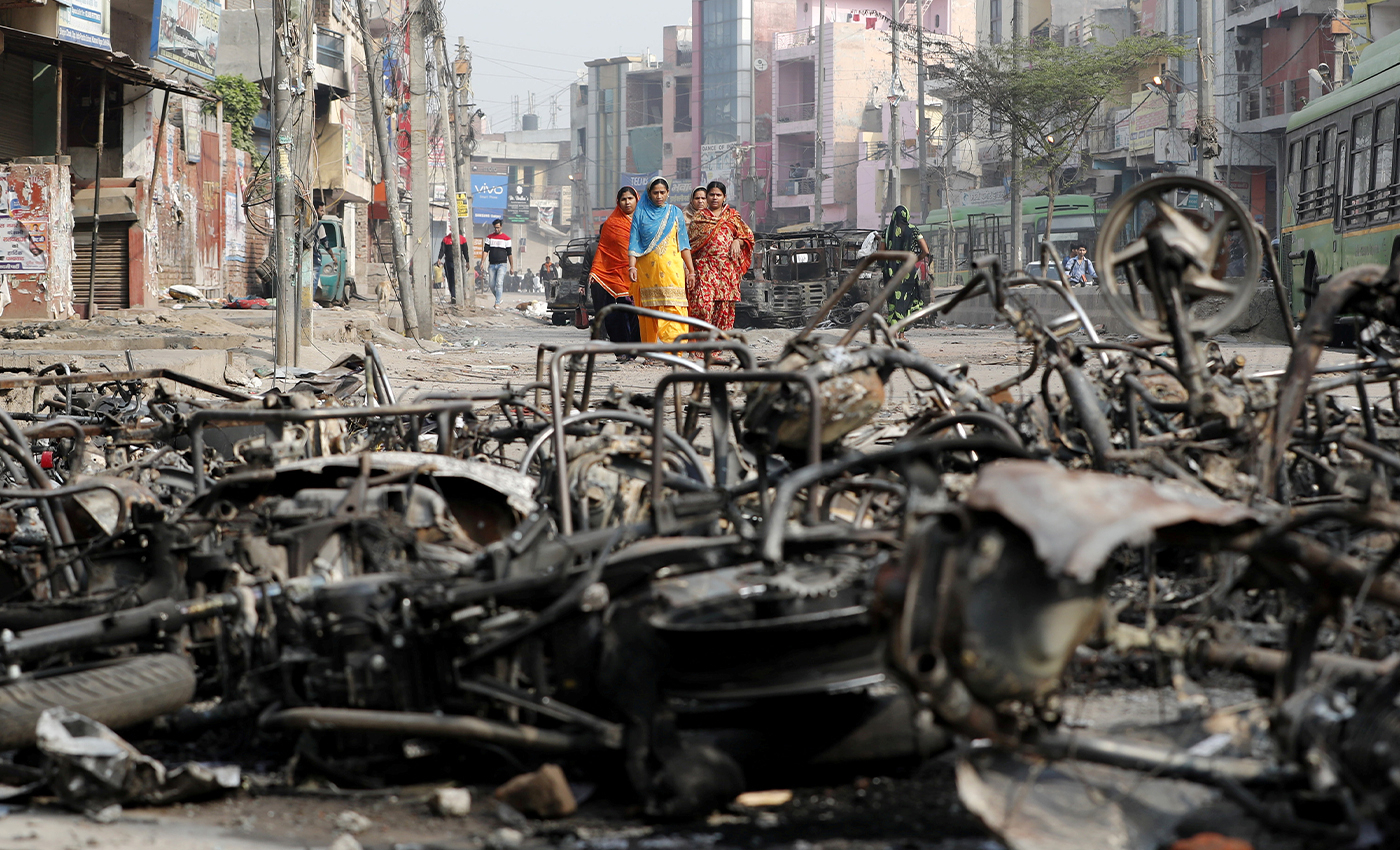 Even though there was a decline in the number of communal riots from 2018 to 2019 in India, the figure almost doubled in 2020 as per NCRB data.
Context:
While answering a question raised by Bahujan Samaj Party (BSP) MP Danish Ali on the increase in communal riots in India, Union Minister of State for Home Affairs Nityanand Rai on July 26 told the Parliament that " Over the years, an increasing trend is not visible". The minister tabled his answer in the Lok Sabha citing data for 2018-2020 from National Crime Records Bureau (NCRB).
However, the claim that there is no increasing trend visible in communal riots is not completely true as NCRB data cited in his own answer presents a contradictory picture.
In fact:
According to the latest NCRB report "Crime In India 2020", as many as 857 cases of communal riots were registered in 2020. This is 95% more than the number of communal riots witnessed in 2019 in which 438 such cases were registered. As per the NCRB data, which was also cited by the minister in his answer, it is evident there has been an increasing trend in the number of communal riots over recent years. In 2018, 512 communal riots were registered, taking the jump in two years to 67 percent in 2020. Though there was a downward trend in the cases of communal riots between 2018 and 2019, the numbers rose significantly in 2020.
The NCRB is a government agency that collects and analyses crime data from all over India. Its annual "Crime in India" report puts out detailed information on cases registered and their disposal and persons arrested and their disposal as per Indian Penal Codes(IPC) and Special & Local Laws(SLL). The report lists riots into three categories: communal, industrial, and political. In 2020, 51,606 total cases of rioting were registered.
In its latest report, the NCRB noted. "The country remained under complete lockdown from 25th March 2020 and 31st May 2020 due to COVID-19 Pandemic (First Wave), during which time movement in public space was very limited." In September 2021, an NDTV report said that there were several protests and demonstrations on citizenship laws and communal riots in northeast Delhi from January to February. According to Rai's complete answer tabled in the lower house (based on NCRB data), in 2020 Delhi recorded 520 cases of communal riots— the most in any state or union territory.

Rai's answer also said that policing was the responsibility of the state governments. "The responsibilities to maintain law and order, protection of life and property of the citizens, investigation and prosecution of crimes including dealing with communal violence rest with the respective State Governments", the answer read.
The verdict:
The number of communal riots between 2019 and 2020 almost doubled. Hence, we mark the claim as misleading.