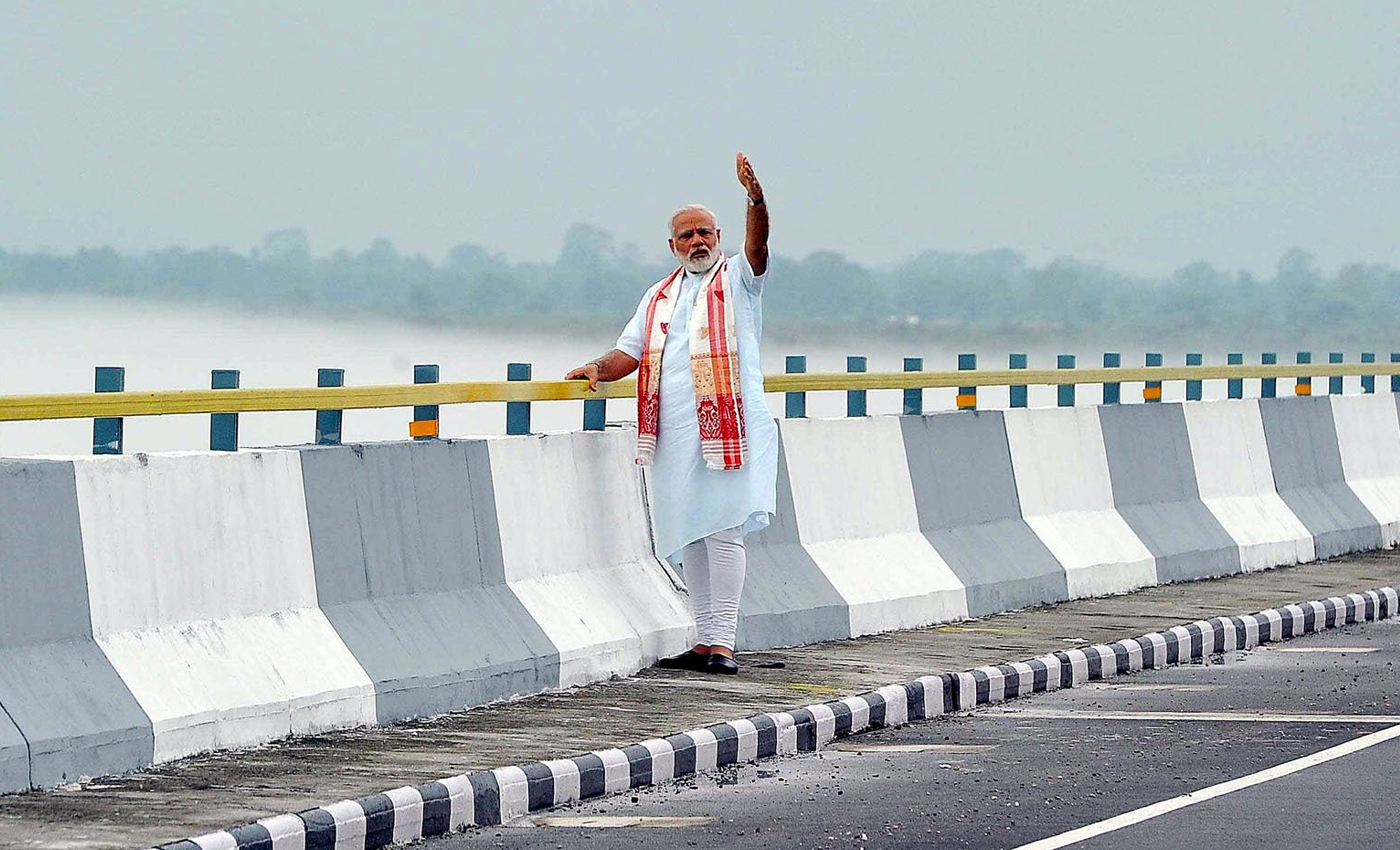 Images of a Fehmarnbelt project have been falsely shared as an underwater tunnel built under Brahmaputra, along with old photos of PM Modi from 2017.
Context:
Three images – that of an underwater tunnel, a cut image of a floating tunnel, and one of PM Modi – are being shared widely on social media, implying they are from an underwater road-rail tunnel project laid across the river Brahmaputra. BJP leader Kuldeep Kumar posted those photos on his official Facebook account with the caption: "India's first underground road-cum-rail tunnel built across the Brahmaputra River in Assam." The post implied that PM Modi had inaugurated an underwater tunnel underneath the Brahmaputra river in Assam. However, this is false. The viral images are unrelated to the Brahmaputra underwater tunnel project, which is still in development.
In Fact:
The first viral photo is a mock-up of an under-construction underwater tunnel of the Fehmarnbelt, to create a fixed link between Denmark and Germany. The image was published in 2017 by the Ramboll-Arup-TEC consortium, principal adviser for the design and planning of the fixed link. Furthermore, the picture of Prime Minister Modi on the bridge was taken during the opening of India's most famous and longest bridge, Bhupen Hazarika, in Assam in 2017. The third image is a concept image of a proposed underwater floating tunnel in Norway. All three images are unrelated.
Moreover, India's first underwater road-rail tunnel across the Brahmaputra is still in the works. The strategic move was planned and assigned to the Border Road Organisation (BRO). The proposed project will be 9.8 kilometers long, running between Panchigaon and the Kaliabor Tea Estate, under project Vartak in Assam, according to a document released by the BRO.
The verdict:
Unrelated images to the rail-cum-highway under-river tunnel project across the Brahmaputra in Assam are being shared on social media. Also, PM Modi's pictures that have been linked to the tunnel image are old and from a different event in 2017. Hence, we mark this claim false.