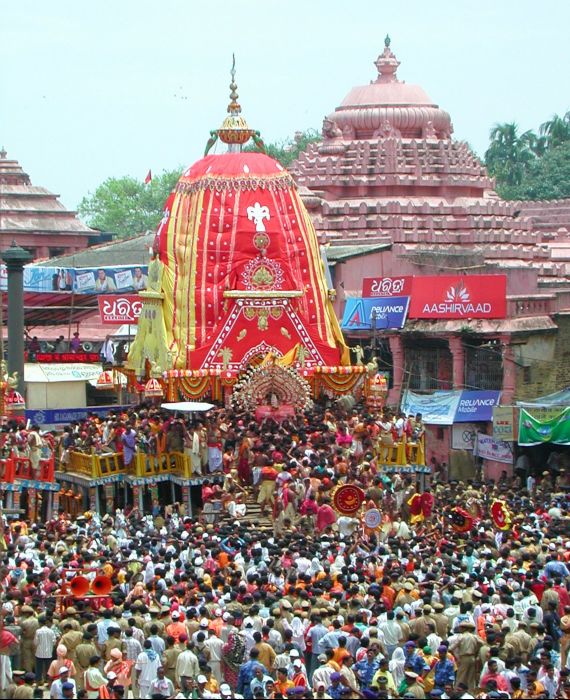 The Supreme Court has ordered a stay on the Rath Yatra at the Jagannath Temple in Odisha's Puri June 18, 2020, but modified its decision on June 22.
On June 18, 2020, due to safety concerns related to the Covid-19 pandemic, the bench comprising of Chief Justice Bobde, Justices Dinesh Maheshwari, and A S Bopanna stayed the Rath Yathra, a religious car festival in Odisha. It further ordered that no secular or religious activities associated with the Rath Yatra will take place during this period. The apex court observed that the Rath Yatra usually drew a crowd of 10 to 13 lakh people and continues for 10-15 days. This type of large public gathering raises public health and safety concerns during a Covid-19 pandemic.
Further, the reports stated that the Centre had informed the apex court that Rath Yatra could be conducted without compromising on citizen's health with the co-operation of state and temple trust. On June 22, the apex court reversed its earlier decision and ordered that Rath Yatra, which starts from June 23, can be carried out in Puri but not in other places in Odisha. The order has several conditions from curfew timing to the number of people who can pull the chariot, from social distancing norms to record-keeping of those who will participate in the annual religious ritual this year.
The COVID-19 pandemic has given rise to a lot of potentially dangerous misinformation. For reliable advice on COVID-19 including symptoms, prevention and available treatment, please refer to the World Health Organisation or your national healthcare authority.