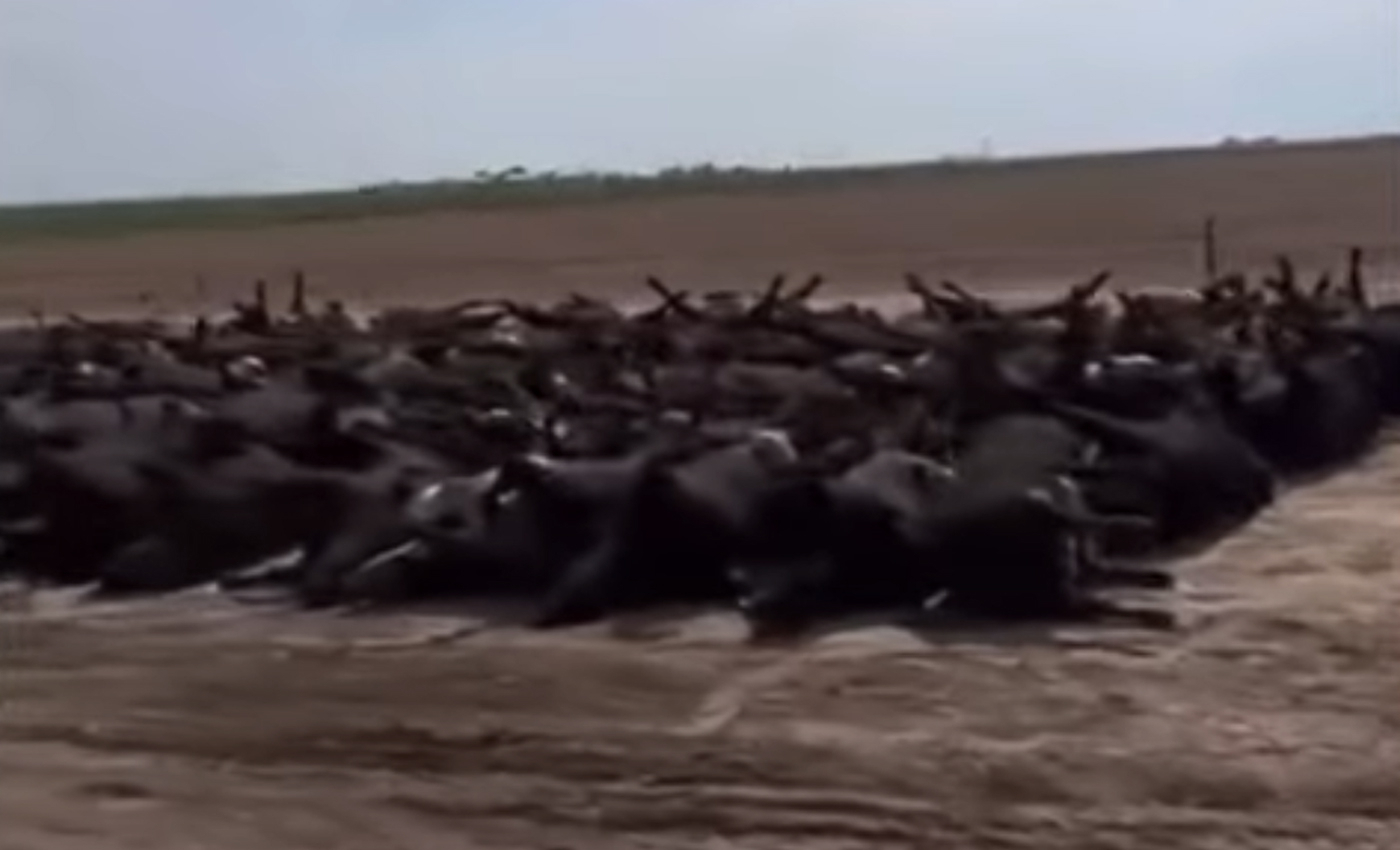 Over 2,000 cows died in Kansas because of extreme heat conditions in June 2022.
Context:
An Instagram post on June 16, 2022, included a video of hundreds of dead cattle lying on the ground as the camera moved along the road. The in-video text and the caption suggest that the reason for the recent deaths of over two or three thousand cattle in Kansas is unknown. The caption adds that it is actually part of a conspiracy to induce a food shortage. Such conspiracy theories linked to the "New World Order" have been circulating on social media since the pandemic's onset.
In fact:
According to Reuters, cattle deaths in southwest Kansas happened due to extreme heat conditions that prevailed in the third week of June 2022. Scarlett Hagins, the spokesperson for the Kansas Livestock Association, said that temperature and humidity spiked while cooling winds disappeared, which created a perfect storm. The scorching heat created harsh conditions for the cattle as the temperature reached 108 Fahrenheit.
USA Today reported that according to veterinary experts, the change was sudden, and the animals could not adapt quickly. Kansas is reportedly the third-largest cattle state in the U.S. The mass deaths have caused significant losses to the producers who have reduced the herds due to widespread drought and high feed costs.
According to NPR, fears of a global food shortage are growing against the backdrop of high inflation due to the rise in energy and food prices, climate change, the war in Ukraine, and supply chain disruptions due to the pandemic. The United Nations has also warned that food insecurity may spiral out of control and last for years.
The claim about cattle being killed to create an artificial food supply issue is entirely baseless. The New World Order conspiracy theory alleges that global leaders are working towards a totalitarian government for the whole world. Logically has previously explained how bizarre claims are made to instill fear among the masses and how mistrust fosters New World Order, Great Reset, and QAnon ideations.
The verdict:
Officials from the Kansas Health Department have confirmed that cattle deaths in June 2022 occurred due to extreme weather conditions. At least 2,000 cattle deaths have been reported because of added heat stress.