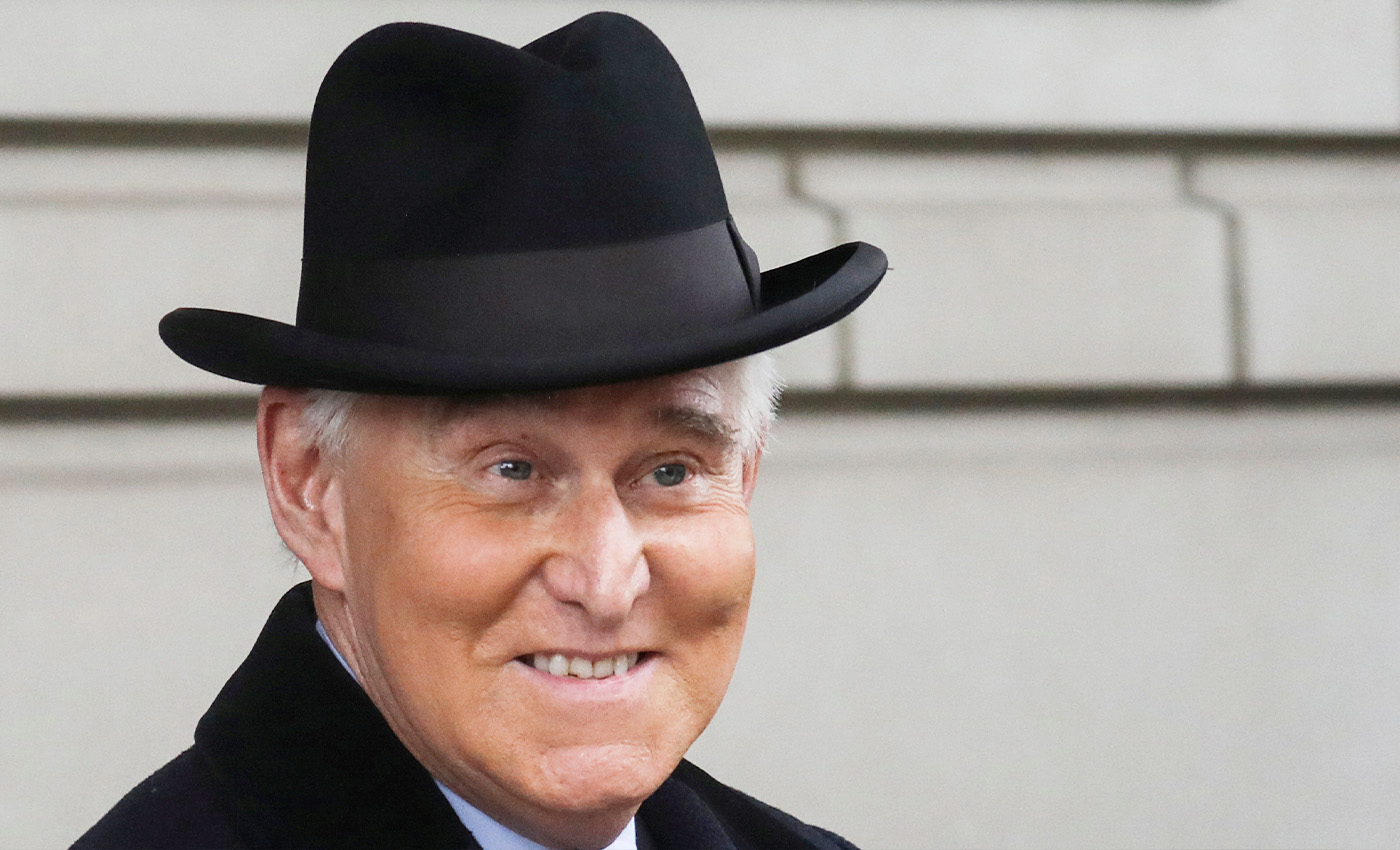 Through several video clips and images, it's evident that the Oath Keepers indeed guarded Roger Stone on January 6.
According to an investigation by The New York Times, six people guarded Roger Stone, a veteran Republican operative in Washington, D.C, during the January 6 insurrection. All six were associated with the Oath Keepers, a far-right anti-government militia that provides security for the protesters at public events.
One of the video clips shared by the NYT shows that on January 5, a day before the Capitol attack, Stone made two public appearances in Washington in support of former President Donald Trump's claims of election fraud. Out of six Oath Keepers, five of them were seen with Mr. Stone in the video. In another video on January 6, Stone was spotted with six guard members outside the Willard InterContinental hotel, a block away from the White House.
The Hill noted that all the men guarding Stone were wearing the Oath Keepers logo on various clothing items. A man in an Oath Keepers branded baseball cap, and military-style vest is visible throughout the video. Even Vice News published photos of Stone with Oath Keepers working as his security detail at the "Stop the Steal" rally on January 5 in Washington D.C.
Since January 6, many photos of oath-keepers posing alongside Stone have surfaced. Conspiracy charges have been made against two fellow Oath Keepers for their role in the Capitol riot.
According to the U.S. Department of Justice, Joshua James, 33, was arrested on March 9 in Arab, Alabama, and Roberto Minuta, 36, was arrested on March 7, in Newburgh, New York. In photos taken inside the U.S. Capitol, James was recognized wearing a black hat with the words "Oath Keepers" and a distinctive badge and orange paracord, ABC News reported. However, in a statement to ABC News, Stone denied knowing Minuta and said he was not "familiar with his name."
According to a recent report by the Washington Post, U.S. Capitol Police officers had filed a lawsuit against Roger Stone. The lawsuit also accused Stewart Rhodes, founder of Oath Keepers, and other organization members of exchanging nearly 20 phone calls over three hours on January 6.
Therefore, several video footages prove that Trump's ally and long-time advisor Roger Stone was guarded by the far-right militia group the Oath Keepers.