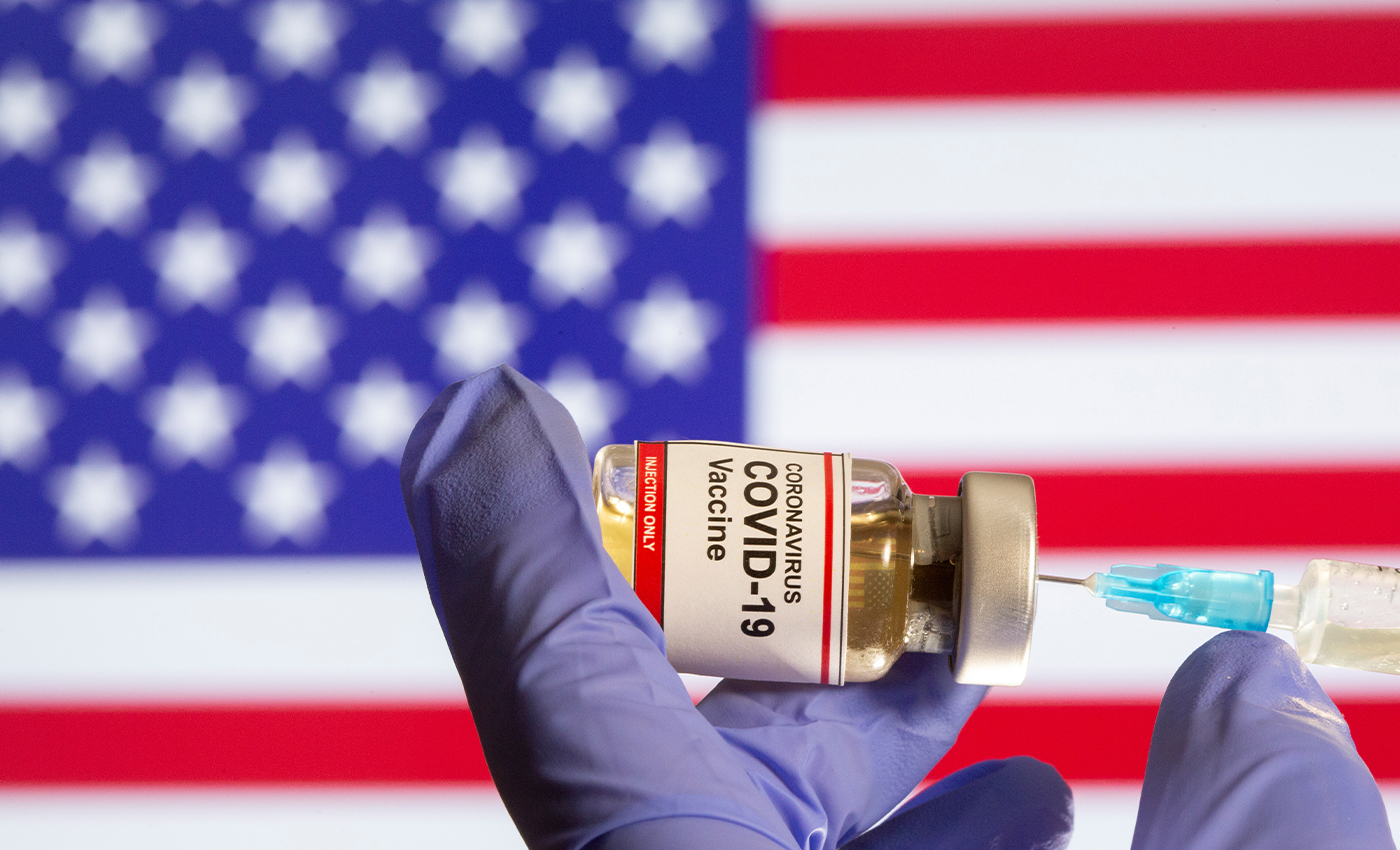 De Silva's symptoms occurred two weeks after vaccination, and are unrelated. There is no mechanism by which a COVID vaccine could cause seizures.
A viral video from the North Carolina real estate agent and influencer Dominique De Silva, aka @queencitydom, claims that she has suffered an extreme adverse reaction from getting the covid vaccine, and now has tremors, paralysis, and a host of other symptoms. The video shows her shaking in a hospital bed, and has a voiceover saying that she won't be silent about her adverse reaction.
Dominique De Silva says she got vaccinated with Pfizer on March 18. She originally shared a video of her shaking in a hospital bed to Instagram on July 17 which was captioned with a list of her new symptoms. She then opened accounts on TikTok and Twitter to share similar videos with more footage of her struggling to walk, or shaking in a bed. According to a GoFundMe page, her symptoms began appearing two weeks after getting vaccinated. She has already raised more than $10,000. [UPDATE: It has reached more than $17,000 as of August 20.]
Her story has some inconsistencies. She claims to have been vaccinated on March 18 in Nevada, and then moved to North Carolina a few days after that. However, she would not have been eligible to receive the vaccine at that time in Nevada. According to the state's vaccine rollout plan, only the elderly and frontline workers would have been eligible at that time. Dominique de Silva, as a young real estate agent, would not have qualified. It was only on March 22 that Nevadans who were 16 and older and who had underlying conditions were eligible, and then only on April 5 that all Nevadans 16 and older were eligible. In another Instagram post dated July 15, she claims to suffer from Hashimoto's disease, an autoimmune condition that affects the thyroid, which perhaps would have put her in the first group -- those with underlying conditions who are 16 and older, but even then she claims to have been vaccinated four days before she would have been eligible.
On her GoFundMe page, and in two follow-up videos she posted, she said that doctors had told her her symptoms were unrelated to getting vaccinated. She also is still searching for a diagnosis, according to her social media pages. As her doctors do not have any definitive answer for what's going on with her, there's no evidence for the claim that it had anything to do with vaccines. This is also not the first time she has posted on social media about her medical journey. She posted about her list of mystery symptoms associated with Hashimoto's disease on April 29, 2020, long before this current episode. Some of the symptoms of Hashimoto's overlap with her current symptoms, including memory lapses, chronic fatigue, migraines, and muscle weakness. One possible, but rare, complication of Hashimoto's disease is myxedema, or extreme hypothyroidism, and one of the symptoms of that is seizures. It is of course impossible to diagnose her from afar, or even get an accurate idea of what her symptoms are and how they manifest off social media.
Her first post that mentions chronic illness comes on July 9, but does not mention vaccines. She includes the story that she has written up on her blog and on her GoFundMe, where she "felt very off" and suffered some leg pain, and then says a few weeks passed and her symptoms increased to the point of disability. On July 15, an Instagram post reports that a doctor told her she had dystonia, which is a coordination and muscle problem. However, she still doesn't mention the vaccine. Her first post that blames her symptoms on the vaccine comes on July 17, which was the original viral post. In an Instagram story which she posted after July 17, as a response to the viral post, she mentions that she'd been desperate for answers, and that "a new friend" had encouraged her to share her story, and "not care what anyone else thinks about the vaccine". It seems extremely likely that she encountered some misinformation about vaccines in the period between getting vaccinated, first suffering symptoms, going to a doctor, and making the viral post.
Side effects from vaccination usually occur within 48 hours of getting vaccinated. If the patient has an extreme allergic reaction, like anaphylactic shock, then side effects can occur within fifteen minutes of getting vaccinated. Some Pfizer recipients reported getting headaches and nausea up to a week after vaccination. According to de Silva, she didn't suffer any noticeable symptoms until two weeks after getting vaccinated, and then they went away, and then returned again after "a few weeks."
COVID vaccines, Pfizer's included, have no plausible mechanism by which they could cause seizures or shaking. Severe side effects from vaccinations occur in about 1 in 500,000 people. This is roughly the odds of being struck by lightning. The odds of dying from COVID are much higher -- depending on your risk group, anywhere from 1 in 100 to 1 in 500 -- and your risks of contracting Long Covid, or a severe case that requires hospitalization, are higher still. The vaccines have no causal links to seizures, tremors, or other neurological symptoms. Other viral videos have surfaced on social media, showing people suffering from seizures or tics, so it is a common narrative. But often those videos have been found to have been misreported or fraudulent. As we reported before (the article is linked below), one such case, from Shawn Skelton, shows her getting tremors three days after receiving the Moderna vaccine. However, she was later diagnosed with a stress disorder unrelated to the vaccine. Her vaccination card details were not linked to any reports in the VAERS database, which is run by the CDC to catalog adverse reactions to vaccines. If her reaction had occurred in response to vaccination, her healthcare provider would have been required to report it.
Vaccine rollout in the U.S. has been unprecedented in terms of scale. There has been a massive level of public scrutiny at every step of the process, and the idea that vaccines are dangerous is a narrative that already exists. Every day, a number of people develop neurological conditions like Bell's Palsy – the rate in the U.S. is currently 110 persons per day, according to Stat News – but under the scrutiny of the vaccination rollout, it has become easy to attribute these problems to the vaccine.
As we reported before, if you give everyone in the U.S. an ice cream, and then see how many of those people die within 24 hours, you'd come away thinking ice creams were lethal. In this case, some 400 million doses of vaccines have been given in the U.S., and someone like de Silva has made the causal link not just 24 hours afterward, but two months afterward. This is a case of confirmation bias. Correlation, or even coincidence, is not causation. Anecdotes are not data and do not prove a causal relationship.
Logically reached out to Dominique de Silva for comment, and will update this fact check in the case of response.