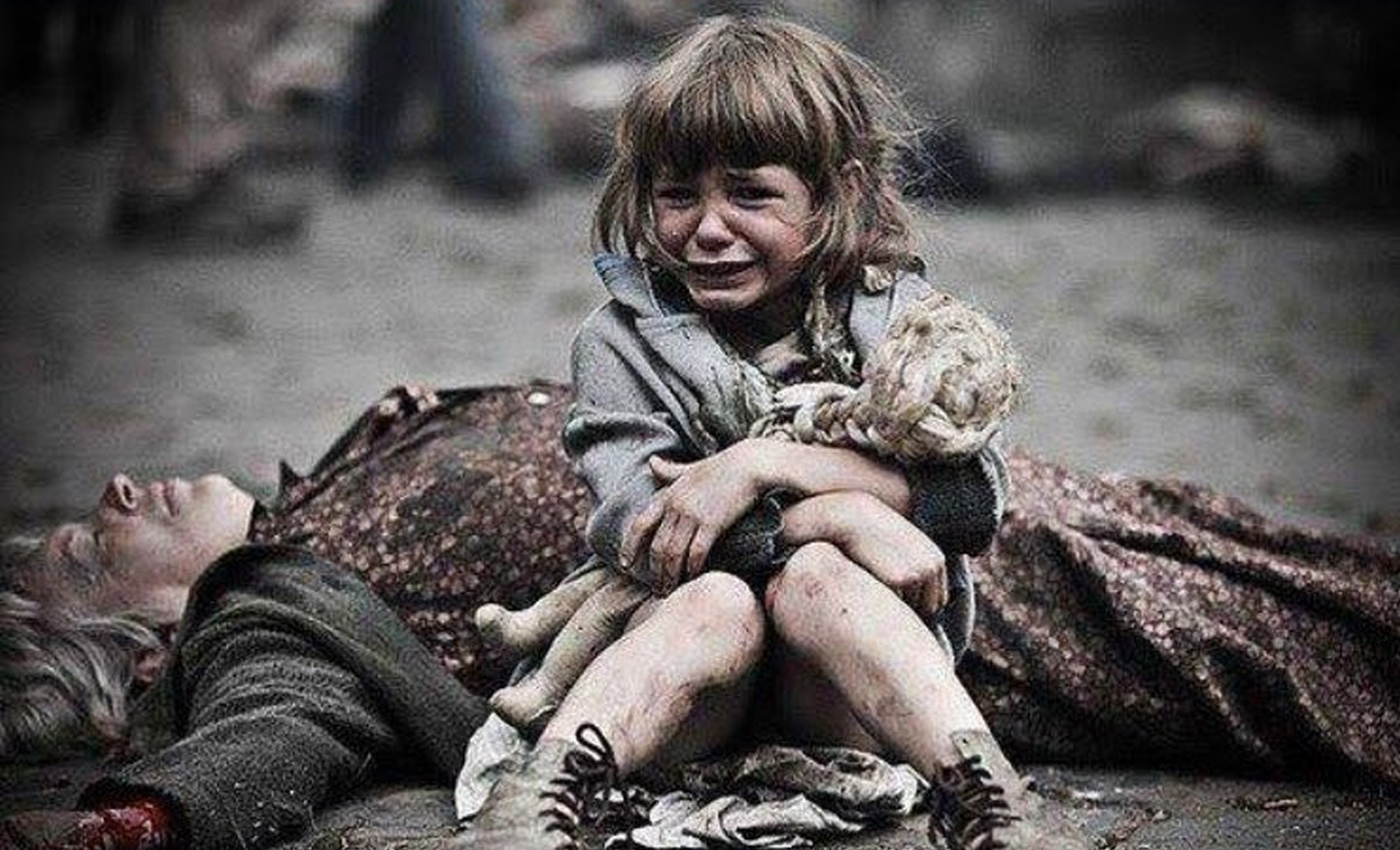 A photograph from the 2010 film Fortress of War has been spread with a false claim that it shows a girl crying next to her dead mother in Ukraine.
Since the Russian invasion of Ukraine, images and videos purporting to show Ukrainian children have spread online.
One Twitter user captioned a photo of a girl crying next to a woman lying down: "Heartbreaking picture from Ukraine.'' The image was described in other social media posts as a Ukrainian girl grieving next to her deceased mother following the Russian invasion of Ukraine. However, this photo doesn't show a girl crying next to her dead mother.
A reverse image search indicates that the photograph was taken from the movie Fortress of War (also called the Brest Fortress). The Brest Fortress is a 2010 Russian-Belarusian World War II drama directed by Aleksandr Kott. The movie has been uploaded on YouTube, with the girl's scene starting at 53 minutes and 50 seconds. The film depicts the resistance of the Brest Fortress, which Nazi soldiers attacked on June 22, 1941.
The same photograph from a different angle has been included in the photo gallery of the Brest Fortress movie on IMDb, an online library of information about films, television shows, and streaming content.
Reference links
YouTube
IMDb