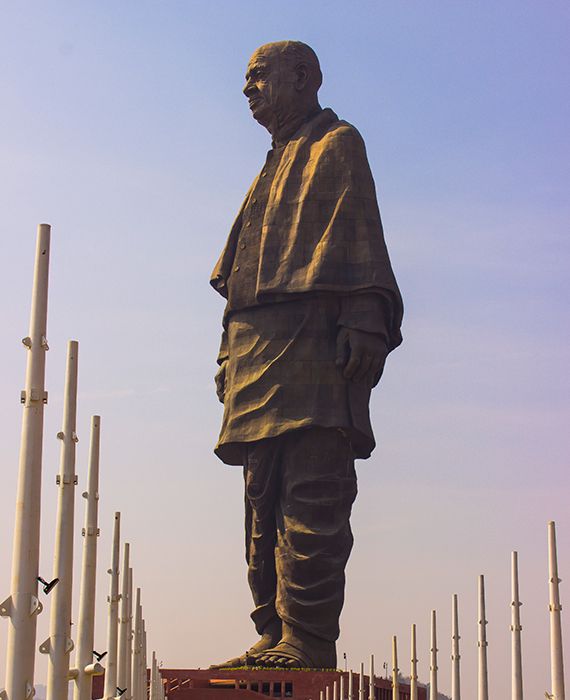 Sardar Vallabhbhai Patel's memorial, the Statue of Unity's work order, was granted to L&T and was constructed in India.
The statue with a record-breaking height of 182 meters, was constructed by India's largest firm, Larsen & Toubro(L&T) for Rs.2,979 crores. The work order was given by the then Gujarat Chief Minister Anandiben Patel and her Cabinet, at a function held in Gandhinagar on October 27, 2014.
L&T is to maintain and manage the project site for 15 years after the completion of the construction on October 30, 2018 and would be paid Rs 657 crore for that period.
Although the statue was designed and made in India, the bronze panels used in the figure had to be cast in a foundry in China, since no such facility to handle such a large project is available in India. L&T said that it constituted a negligible amount, less than 9 percent of the project's total value.