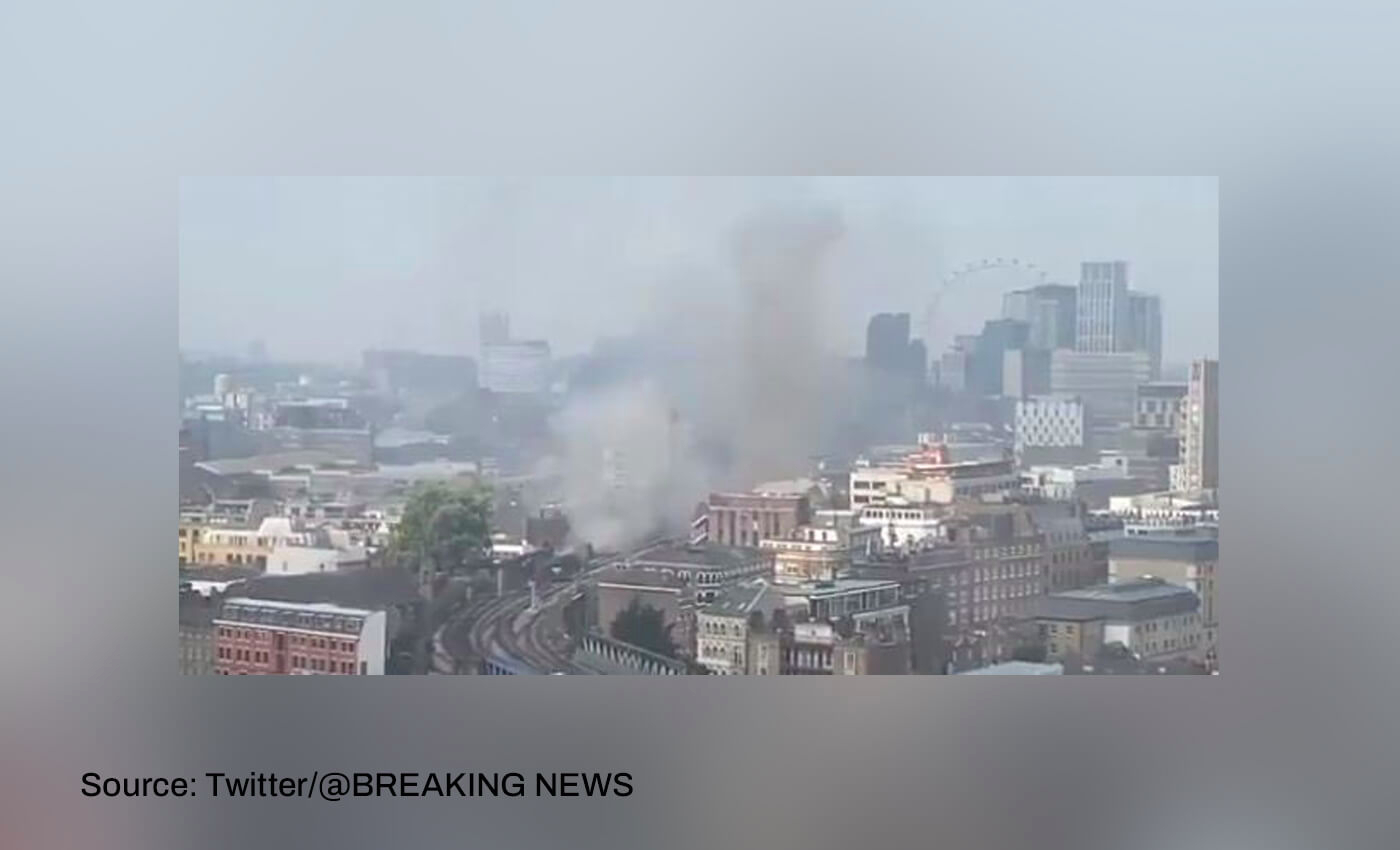 The video is of the London Bridge station fire. It is being misatributed to the recent explosion in a Kabul mosque.
Context:
On August 17, 2022, The Guardian reported that a massive explosion ripped through a crowded mosque during the evening prayers in Afghanistan's capital Kabul, killing 21 people. Soon after the incident, a video started making rounds on social media, showing smoke from a building. The video was posted by TRT World Now, a Turkish public broadcaster, and had garnered around 1,735 views. The post's caption reads, "Huge explosion struck a mosque in Kabul during evening prayers on Wednesday, witnesses and police say, with many feared dead or injured."
However, the video shared is not from the mosque attack in Kabul but a different incident.
In fact:
A report by The Times U.K. dated August 18, 2022, carried the same video and stated that it shows a massive fire under the tracks near London Bridge station in the U.K. The report claimed that the fire is "thought to have been caused when an electric bike exploded in a lock-up, disrupting travel for thousands of people."
The BBC reported a fire mishap near London Bridge station and posted a few videos of the incident. In the video, one can see the same buildings, similar smoke, and identical rail tracks as seen in the viral video shared by TRT. "A train driver initially spotted the blaze rising above the railway between London Bridge and Waterloo East," BBC quoted Network Rail. The incident was followed by disruption of train services and evacuation of neighboring buildings.
Last week, a huge explosion at a crowded mosque in Kabul killed 21 people and injured 33. It has not yet been determined who was behind the attack.
The verdict:
The video is from the London Bridge station fire, not an explosion at a mosque in Kabul. Therefore, we have marked this claim as false.
Reference links
The Times UK
BBC News
The Guardian