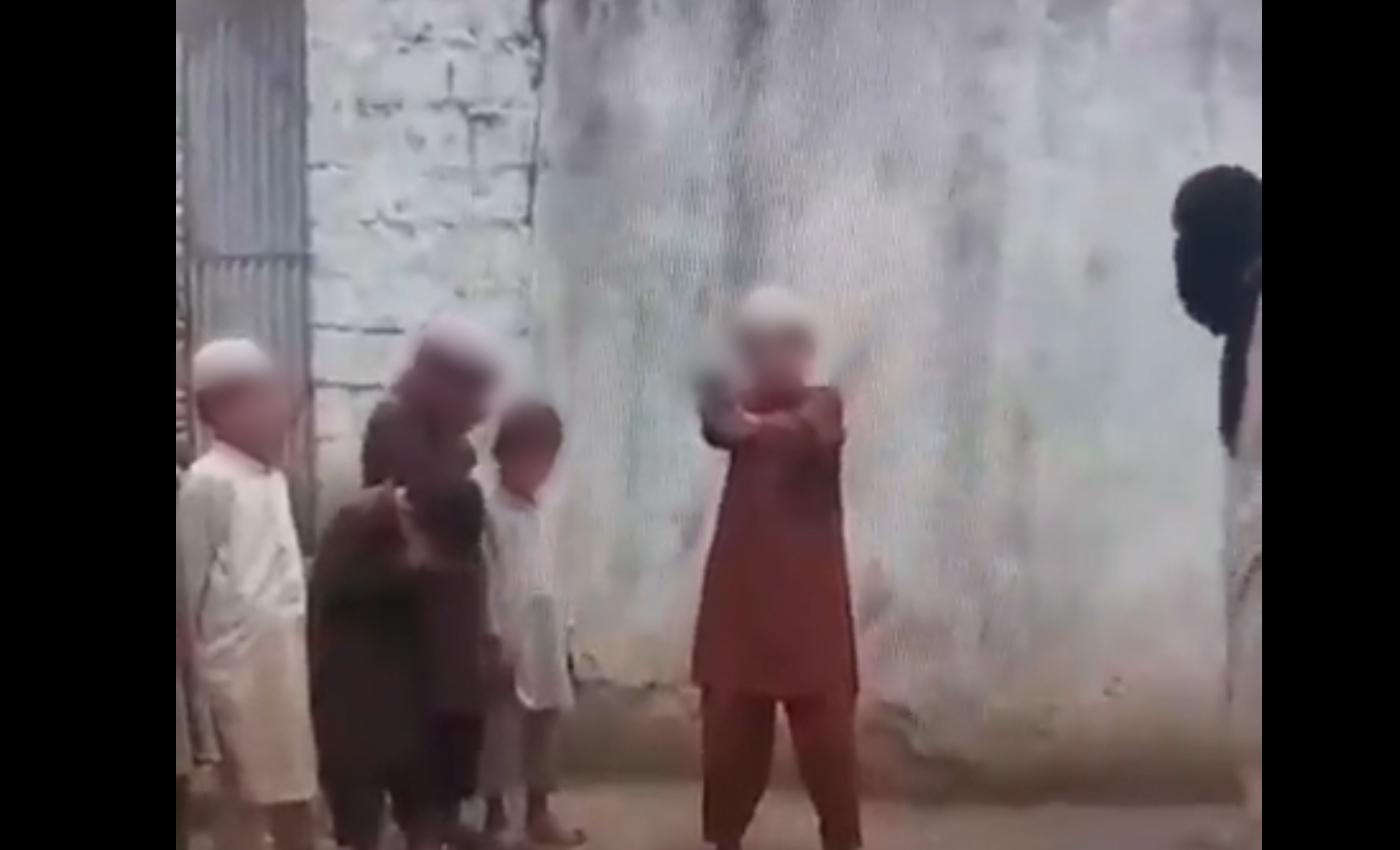 The video of Muslim children being taught how to use firearms is not from the Indian madrasas. The viral video is from Afghanistan.
A video depicting children being trained to use weapons has been published on social media, along with claims purporting that Muslim youngsters are being given firearms and are receiving training in Indian madrasas.
Uttam Singh Hindu Rajput, a Twitter user, commented by sharing the viral video and wrote, "Honorable Chief Minister Shri@himantabiswa. @CMOfficeAssam, you have done a good job by shutting the madrasa." Otherwise, students in the madrasa receive similar instruction while pursuing higher education @HMOIndia." Another Twitter user pointed out that firearms training and hatred were being taught in Madrasas in the name of higher education.
The Assam government abolished government funding to Madrasas in late 2020, and the Guwahati High Court upheld the move in February 2022. It was decided that these madrasas would function as regular schools. Madrasas' are schools where religious teachings are imparted to students belonging to the Muslim community. However, this video is unrelated to India and is being shared to stoke communal tensions. It was shot in Afghanistan several years ago.
A Google reverse image search of the video's keyframes connected to a documentary posted on Al-Jazeera English's verified YouTube account on November 2, 2015. This documentary examines the growing influence of terrorist organizations such as the Islamic State and the Taliban in Afghanistan.
The incident was also featured in a story on The Guardian on March 5, 2016, with details on the terrorist group Islamic State training youngsters to use firearms. An image from the now-viral video was also published in The Guardian with the caption saying, "An Islamic State militant shows a child how to use a gun in the Kunar province, Afghanistan."
There has been a rising trend of anti-Muslim sentiments in India, especially among some Hindutva groups. Notable among some of the recent controversies related to such communal issues were the Hijab row that erupted in the south Indian state of Karnataka, which gained international attention. Muslim girls wearing hijab to schools and colleges were denied entry into the educational institutions following massive protests by far-right groups.
Similarly, issues related to Halal certification of food products and several instances of communal violence across multiple states during the Ram Navami celebrations in April 2022 are all examples of the persisting issues between the two communities. The video of terrorist training children has been shared as an additional narrative to such communal tensions in India. One of the Twitter users referring to this video even encouraged people to watch more videos and join the Hindu Rashtra Sangh by sharing a link to his social media handle on another platform.
The Quint reported that on the occasion of Ram Navami on April 10, violence, stone pelting, and arson were reported in several Indian states. Violence was reported in Khargone and Barwani in Madhya Pradesh, Gujarat, Jharkhand, West Bengal, Goa, Mumbai, and even at the Jawaharlal Nehru University in Delhi, where numerous students were injured.
Since the viral video is not from India and there is no evidence of madrassas in India providing firearms training to children, we have marked this claim as false.