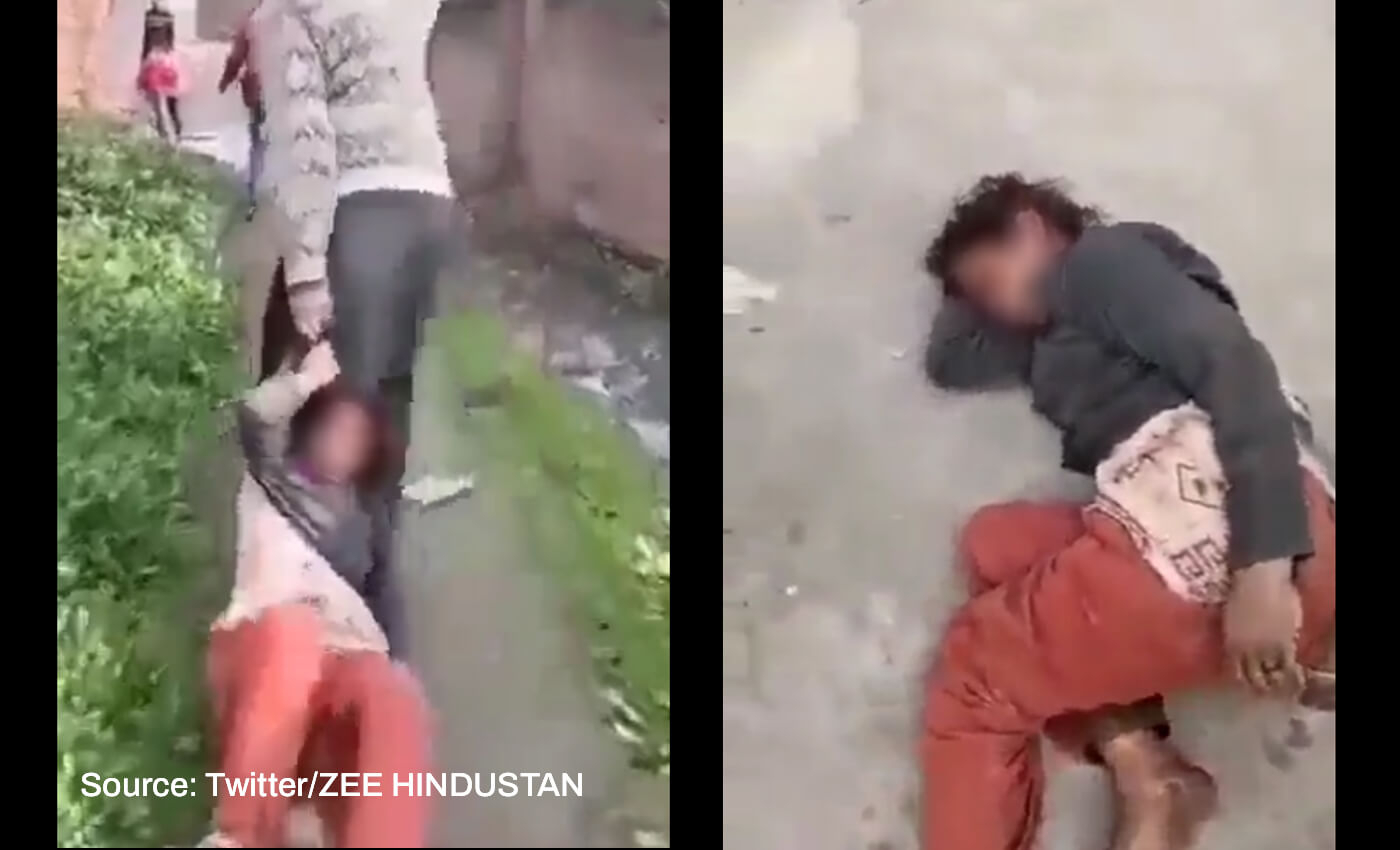 The incident occurred over a land dispute, and both the victim and perpetrators were Muslim. It being shared with a false communal narrative.
Context:
A video of a woman being dragged on the ground and then kicked and beaten brutally by a group of people is going viral on social media. The 81-second long video is being shared with the claim that the woman is a Hindu being tortured by Muslims and that the incident occurred in Pakistan. Popular news channel Zee Hindustan also shared the video claiming that it showed atrocities against Hindus, the minority community in Pakistan. Actor Manoj Joshi as well as geopolitical and strategic affairs analyst Divya Kumar Soti quote tweeted the video with a similar narrative, criticizing Pakistan for mistreating Hindus.
However, the claim is false. The woman was attacked over a land dispute. There is no communal angle in the matter.
In fact:
A keyword search led us to a news article by Pakistani news publisher Geo News from January 2022, which carried the video. Speaking to Geo News, the woman seen in the video said that the incident occurred over a long-standing land dispute, adding that the perpetrators dragged her to the town square and beat her. The report also said that the incident had taken place in Pakistan's Sialkot and that police had registered a case against 15 people and arrested nine.
Further searches took us to a news report by Dawn, which identified the woman as Munawar Kanwal and the accused as Arif, Timor Qasim, Noor Hussain, Haider Ali, Mubashir Ali, Zeeshan Ali, Asad Ali, Sajjad Hussain, and Yasmin Bibi. We also came across a video news report by ARY News, which carried the video of the incident as well as visuals of the accused. The incident was not a communal matter with both the victim and the perpetrators belonging to the same religious community.
The verdict:
An old video of an incident in Pakistan's Sialkot wherein a woman was beaten by a group of people is being shared with a false communal spin. Therefore, we have marked the claim misleading.
Reference links
ARY News
Geo News
Dawn