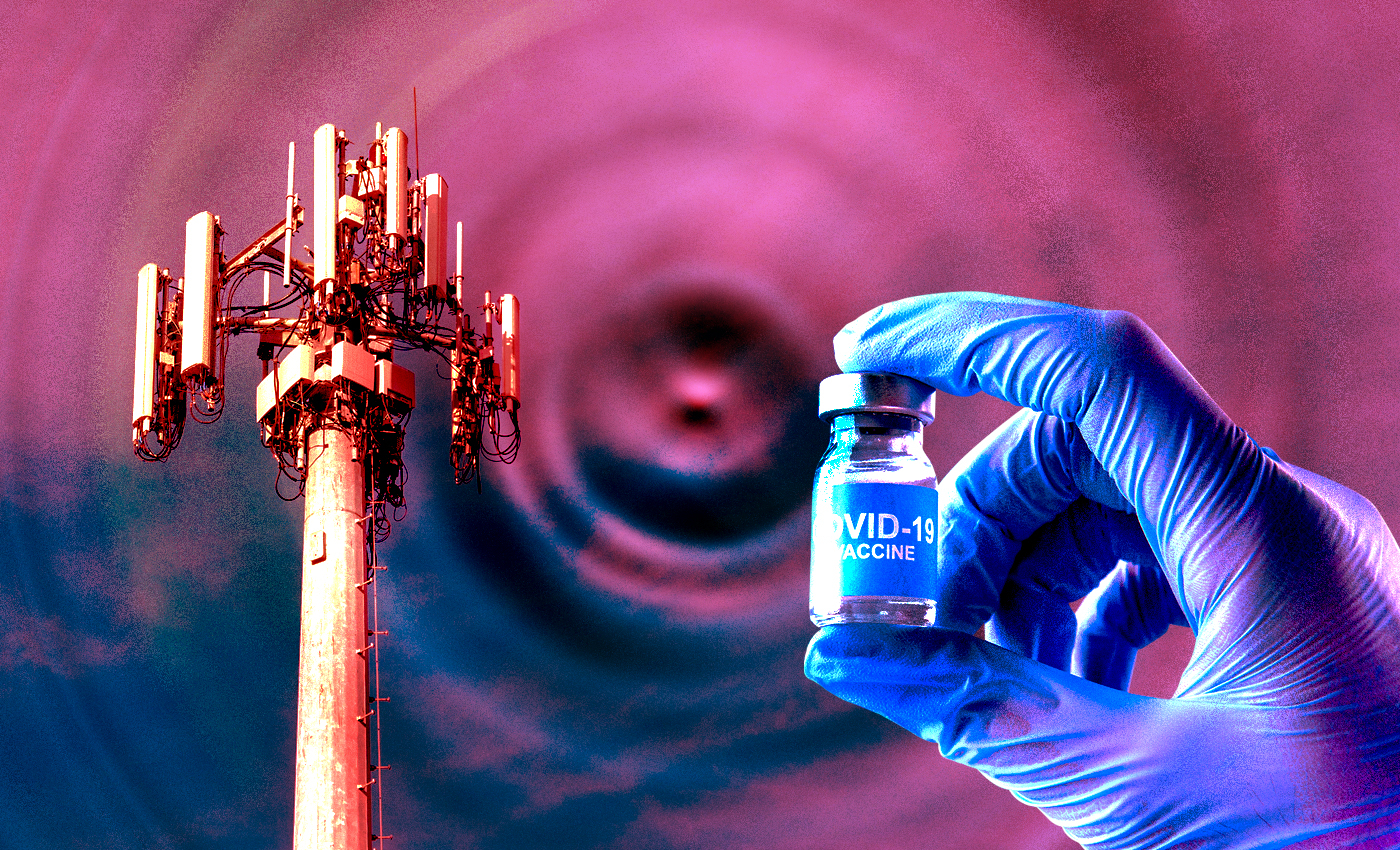 An old video of a protest in Iraq is used to spread the conspiracy theory that 5G radiations can cause deaths among vaxxed people.
Conspiracy theories about the dangers of the 5G network on human health have been spread on social media since the advent of coronavirus. Handles on social media have tried to push the narrative that it's an effort to depopulate the world. Recently the news about the 5G rollout in the U.S. has become a hot topic. One such viral post claimed that COVID-19 vaccinated people's heads were exploding when the 5G network was turned on in Israel. The post shared a video clip that showed people collapsing suddenly and smoke billowing out of their faces to further their claim.
However, the claim is false: the video is real, but the incident is unrelated to the 5G rollout. The posts used the footage of a 2019 gruesome incident in Iraq where protestors were fired at using tear gas canisters. Many were killed, and others suffered severe injuries by live fire. According to Amnesty International, the tear gas grenades used by the security forces were so lethal that they pierced the victim's skull.
The viral video has been miscaptioned by users falsely claiming that vaxxed people's heads are exploding due to 5G. To be clear, nowhere are people collapsing due to 5G radiations. There are several other social media posts about 5G killing people vaccinated against COVID-19. 5G has been in use for some time now. The claim is part of the latest 5G conspiracy, which is now being propagated by anti-vaxxers, and there is no relation between COVID-19 vaccines and 5G.
Reference links
YouTube
Amnesty International
Vox