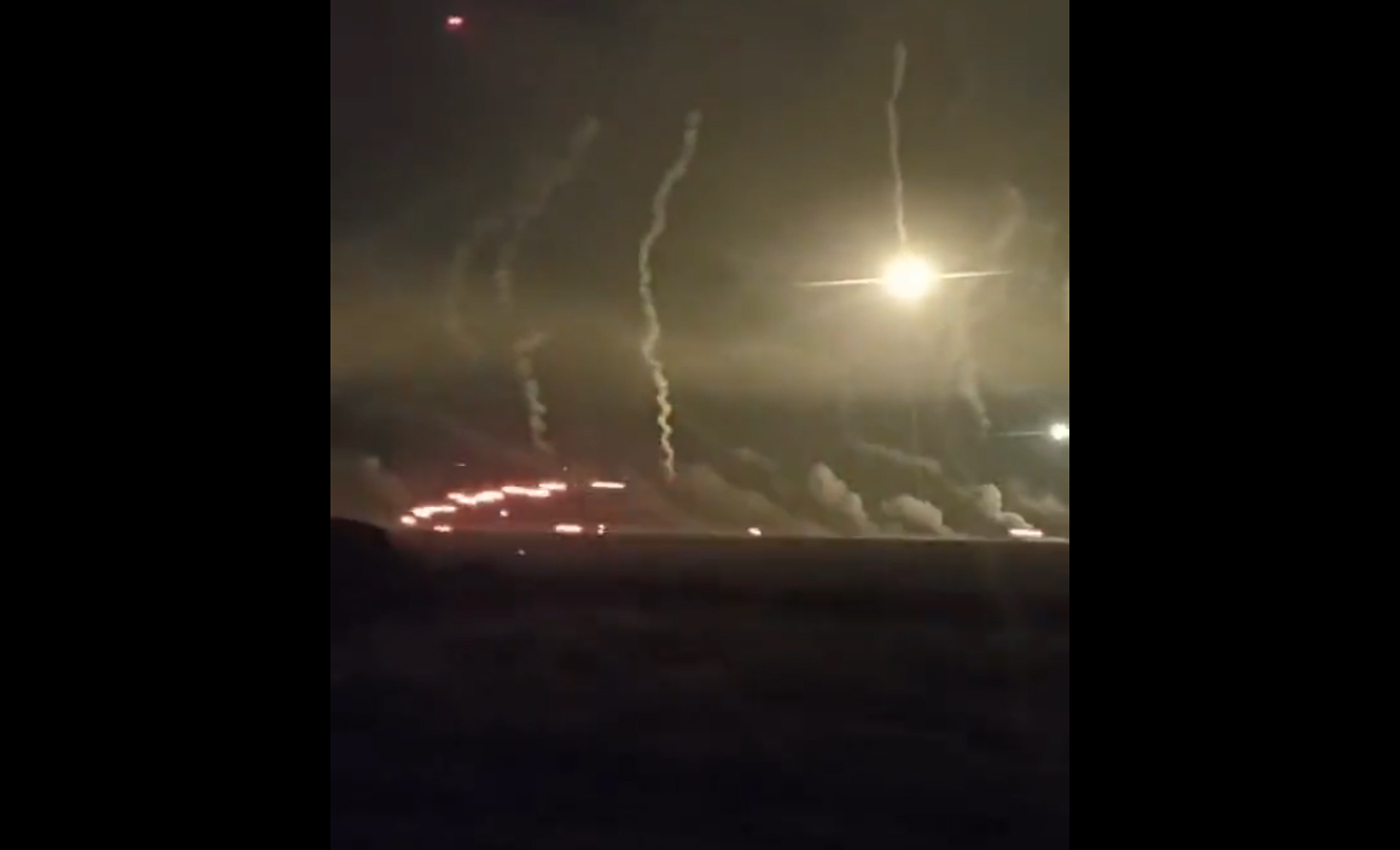 This video has been circulating on social networks since January 2022, before the Russian invasion of Ukraine.
According to BBC News, on April 19, the Russian troops began the battle for Donbas, the eastern Ukrainian region where Russia has been supporting a separatist rebellion since 2014. Following this, social media users have shared several videos and images claiming to show Russia's offensive from the same night. A viral video clip showing artillery fire lighting up the night sky has been labeled as the footage of a Russian attack on Ukraine's Donbas region on April 19. However, it is incorrectly captioned.
A reverse image search of a screenshot from the video revealed an identical video uploaded to the Russian online social media platform VKontakte on January 11, 2022, before Russia began invading Ukraine. The duration of the video is the same as the viral one - 2 minutes and 20 seconds long.
We also found the same video posted on Twitter on January 6, 2022. The translated Ukrainian caption of the video reads, "Bright!!! Night shootings of units of the Armed Forces of Ukraine!." It is the earliest version of the video we could find online.
Although we could not verify the clip's origin, it has been circulating since at least January 2022, and it is not related to the attack on Donbas in April 2022.
Reference links
BBC News
Twitter
VKontakte