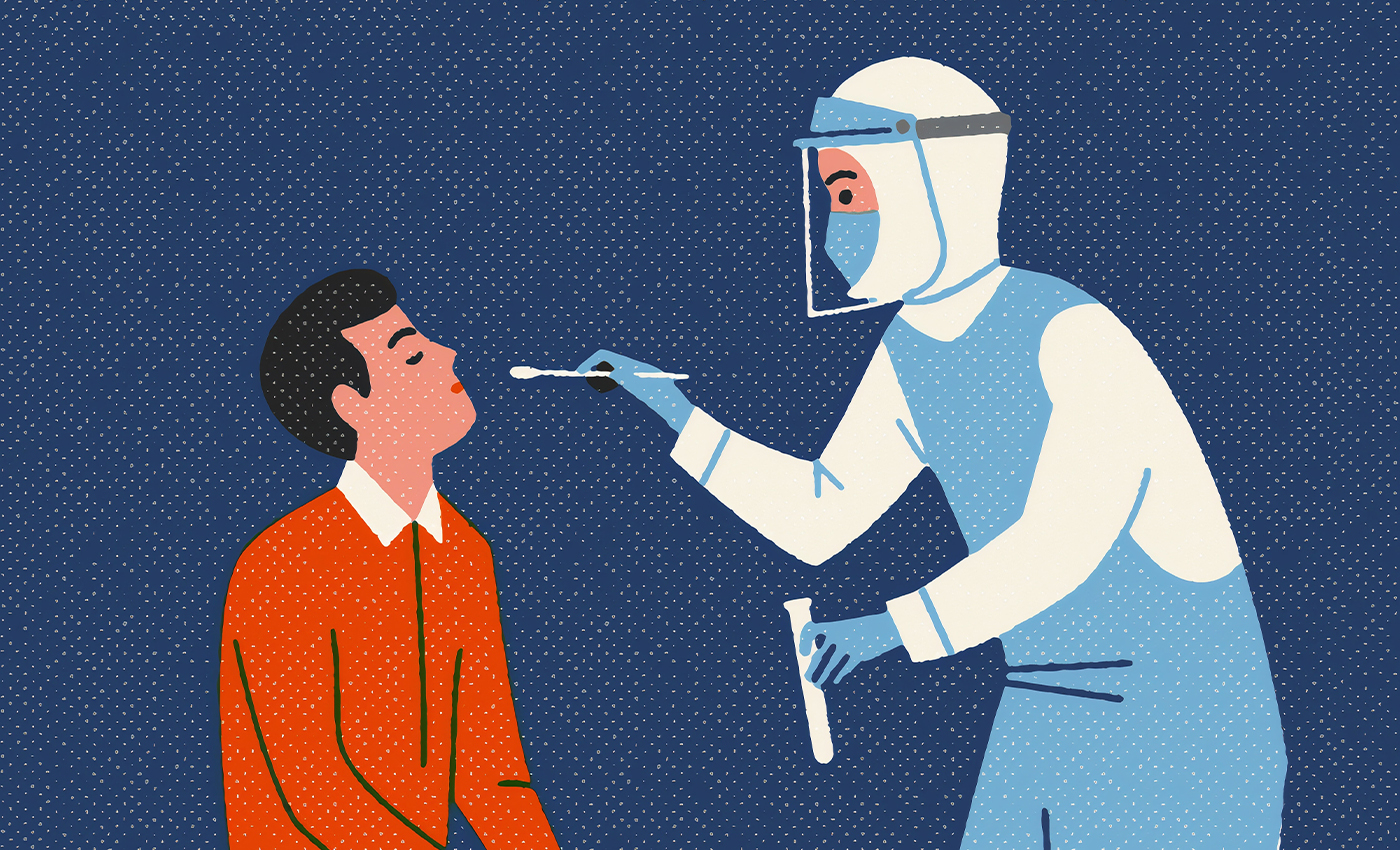 The COVID-19 test kit of both positive and negative swabs is meant for quality control purposes and is not used for specimen collection in patients.
On social media, there are several viral photos and posts suggesting that the COVID-19 test is pre-fixed. Positive and negative swabs are included in the COVID-19 test kits, it is claimed. According to viral posts, if a COVID-19 patient is tested with a positive swab, the outcome will be positive, whereas a negative swab will result in an unfavorable report. The claim is false.
Some COVID-19 test kits do include both positive and negative control swabs. However, they are exclusively for quality control and not for testing patients.
Two separate COVID-19 antigen test packages labeled- "Positive Control Swab" and "Negative Control Swab'' from Acon Laboratories, a medical equipment business situated in the U.S., are shown in the viral photos. Another image with a similar claim shows a Panbio COVID-19 antigen fast test kit from Abbott, a U.S. medical equipment firm.
Both the firms have stated that they have specifically developed and created these kits for accurate outcomes.
A list of all products in the "Panbio COVID-19 Ag Rapid Test Device," manufactured by Abbott, is listed in the product report on its official website. Positive and negative control swabs are also mentioned on the list. These swabs, on the other hand, are included for a different reason than testing.
On Twitter, Abbott clarified that they "have a positive and negative control swab in each test kit to ensure the test is working properly. This is standard for most rapid diagnostic tests throughout the world."
According to Panbio™ COVID-19 Ag Rapid Test Device instructions on the World Health Organization (WHO) document, positive and negative control swabs are for "control use only." The instruction also states, "Do not use the positive or negative control swab for specimen collection."
FlowflexTM COVID-19 Antigen Rapid Test kit manufactured by Acon Laboratories consists of negative and positive control swabs. The test's instruction manual says that the control swabs "should be used to ensure that the test cassette and that the test procedure is performed correctly."
Therefore, the positive and negative control swabs are simply used to see how well the kit works. They aren't used for testing the patients for COVID-19.
The COVID-19 pandemic has given rise to a lot of potentially dangerous misinformation. For reliable advice on COVID-19, including symptoms, prevention, and available treatment, please refer to the World Health Organization or your national healthcare authority.