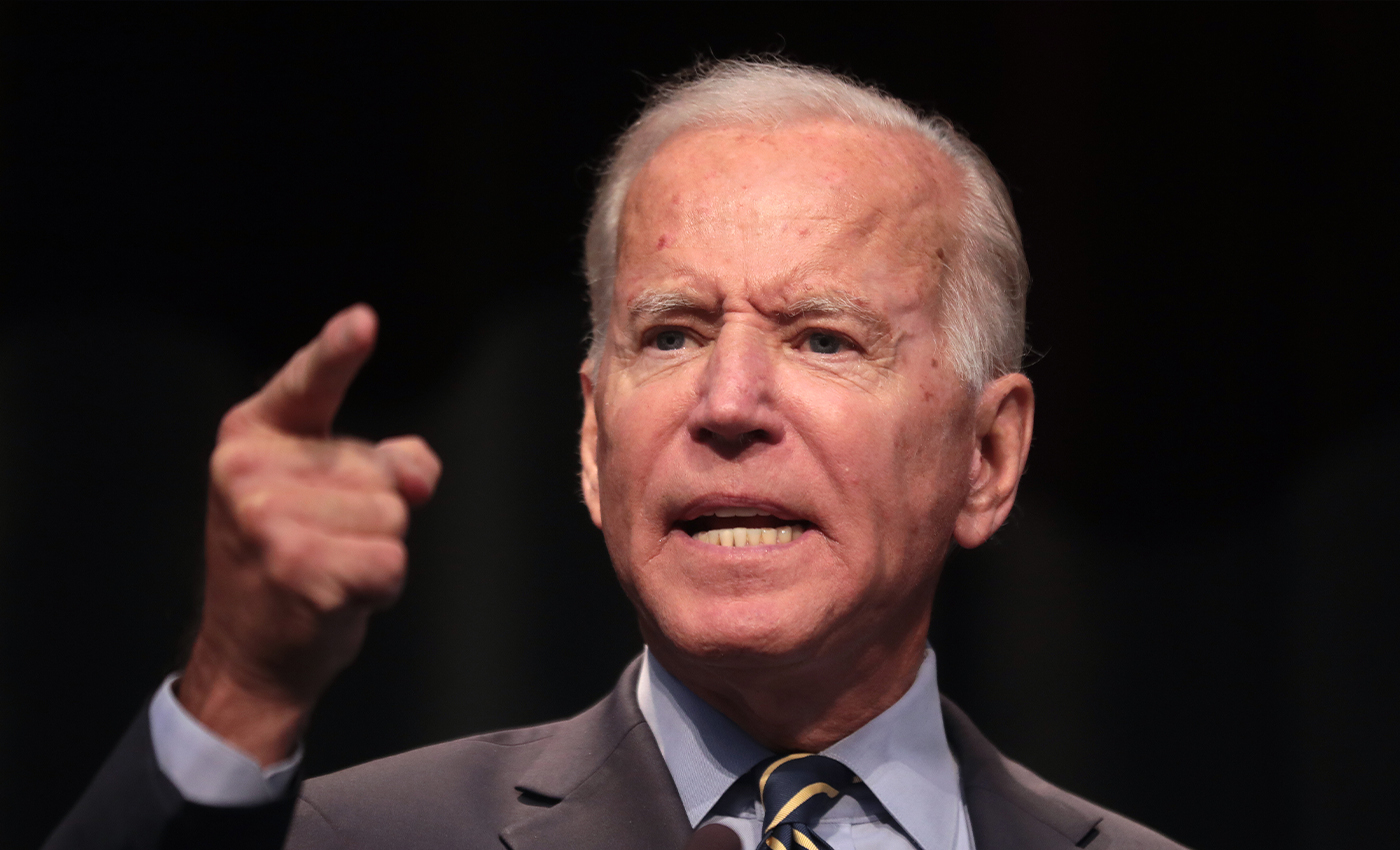 The president said that he instructed the then-president of Ukraine, Petro Poroshenko, to fire the prosecutor general in efforts to tackle corruption.
On January 23, 2018, during a Council on Foreign Relations discussion, then Vice President Joe Biden was asked about Ukraine's prospects for peace. Biden pursued an anti-corruption policy in Ukraine in 2016 that included a call for the resignation of the country's top prosecutor who had previously investigated Burisma.
Biden recounted a story in which he allegedly told then-President Petro Poroshenko that the U.S. would not release $1 billion in loan guarantees unless Poroshenko fired the prosecutor general as part of anti-corruption efforts. Buzzfeed reports: "'I looked at them and said, 'I'm leaving in six hours,'" Biden told the crowd, taking a long look at his watch for effect. "'If the prosecutor is not fired, you're not getting the money.' Well, son of a bitch." Here the audience laughed. 'He got fired.'"
The statement drew immediate criticism, appearing on propaganda channels Russia Today and Sputnik. Conspiracy theorists adopted the statement as evidence that Biden ordered the firing of the prosecutor because his son, Hunter Biden, had been serving on the board that the prosecutor was investigating. However, Hunter Biden had not been serving on the board at this time.
According to Buzzfeed, aides close to Biden had said that Joe Biden had made a blunder in his remarks. Biden's staff was also concerned that the remarks would create tension between the U.S. and Ukraine. Poroshenko had reportedly been frustrated with Biden's statements. At the time of the Obama administration, Biden and many prominent names said that the removal of the prosecutor was official U.S. policy.
Hunter Biden joined the board of the Ukrainian national gas company Burisma Holdings in 2014. An investigation into Hunter Biden's position in Ukraine found that his ties were "awkward" and "problematic" but ultimately had no impact on the Obama administration's policymaking. Joe Biden has been cleared of wrongdoing.
However, Hunter Biden is currently under investigation for tax fraud in his business dealings. This investigation is separate from Hunter Biden's time in Ukraine. An anonymous source told USA Today that the investigation had nothing to do with corruption allegations raised by Republicans. The details of the investigation are still unclear. Critics have said that the President must show his commitment to justice by treating the investigation with due seriousness. In 2019, Yuriy Lutsenko, the current prosecutor general in Ukraine, said that neither Hunter Biden nor Burisma was now the focus of an investigation and that there was no evidence of wrongdoing.
On June 15, 2020, the Washington Post reported that former Ukraine prosecutor general Ruslan Ryaboshapka audited the many outstanding case files looking into Burisma and said he found no evidence of wrongdoing by the Bidens.
According to Reuters, in 2016, a Kyiv district court said it had found no evidence of criminal wrongdoing by Burisma president and owner Zlochevsky and ordered the Prosecutor General's Office to remove him from the authorities' wanted list. In 2017, Burisma said all investigations against the company and Zlochevsky had been closed after the company paid an additional 180 million hryvnias ($7.44 million) in taxes, Reuters reported.
Joe Biden had indeed bragged about getting the then prosecutor-general fired, but there is no evidence that this is linked to Hunter Biden.