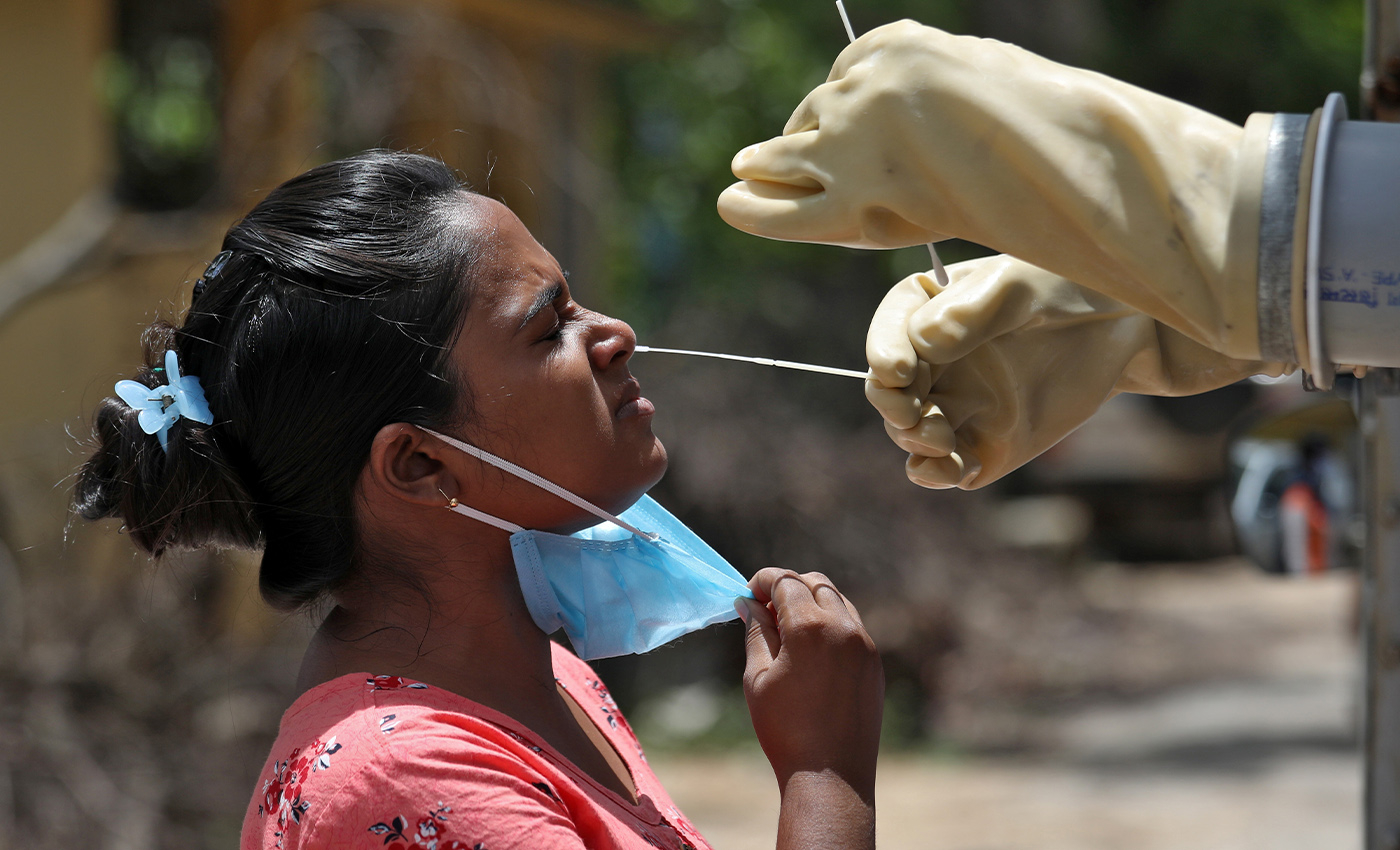 UP had started a house-to-house COVID-19 testing campaign in rural areas, but the formal report is unavailable to validate the data's specifics.
To combat the COVID-19 pandemic, Uttar Pradesh (UP) began house-to-house active case detection of COVID-19 in rural regions. Teams examined people with symptoms for prompt isolation, disease management, and contact tracking.
On May 7, 2021, the World Health Organisation's release titled "Uttar Pradesh Going the last mile to stop COVID-19," the health authority said it supports the government in training and micro-planning the surveillance. WHO field officers joined the surveillance, monitored 2,000 government teams, and visited at least 10,000 households on May 5. The organization will assist in the final report compilation.
The news articles published on May 14 reported that according to a weekly report on the campaign, the COVID-19 test teams had covered "3,19,37,797 houses" in different UP districts within one week between May 5 and 12 against the set target of 3,30,69,010 houses for the period, stating unnamed spokesperson.
The surveillance team had completed surveying 3,46,69,555 households, according to the UP government's tweet on May 11, and 3,48,86,225 households, according to the other tweet on May 14.
The Hindu article on May 14 reported that under the routine surveillance in the state, the government had covered more than "3 crore households," claimed Amit Mohan Prasad, Additional chief secretary health. The numbers were apart from the special surveillance.
Lal Madhav Singh, Additional Development Officer (Industry, service, and business) of Hasanganj, informed that the government reported to the Allahabad High Court on May 11 that "2.92 crore houses" from all over the states had been covered under the special surveillance started on May 5.
Although the drive was in accordance to WHO guidelines, there is no formal report. The numbers published by the UP government do not differentiate between routine and special surveillance counts, nor do they specify the period for which the data was collected. The special drive's statistics are not backed up by any primary source in the news report. Hence the claim is partly true.
The COVID-19 pandemic has given rise to a lot of potentially dangerous misinformation. For reliable advice on COVID-19, including symptoms, prevention, and available treatment, please refer to the World Health Organization or your national healthcare authority.