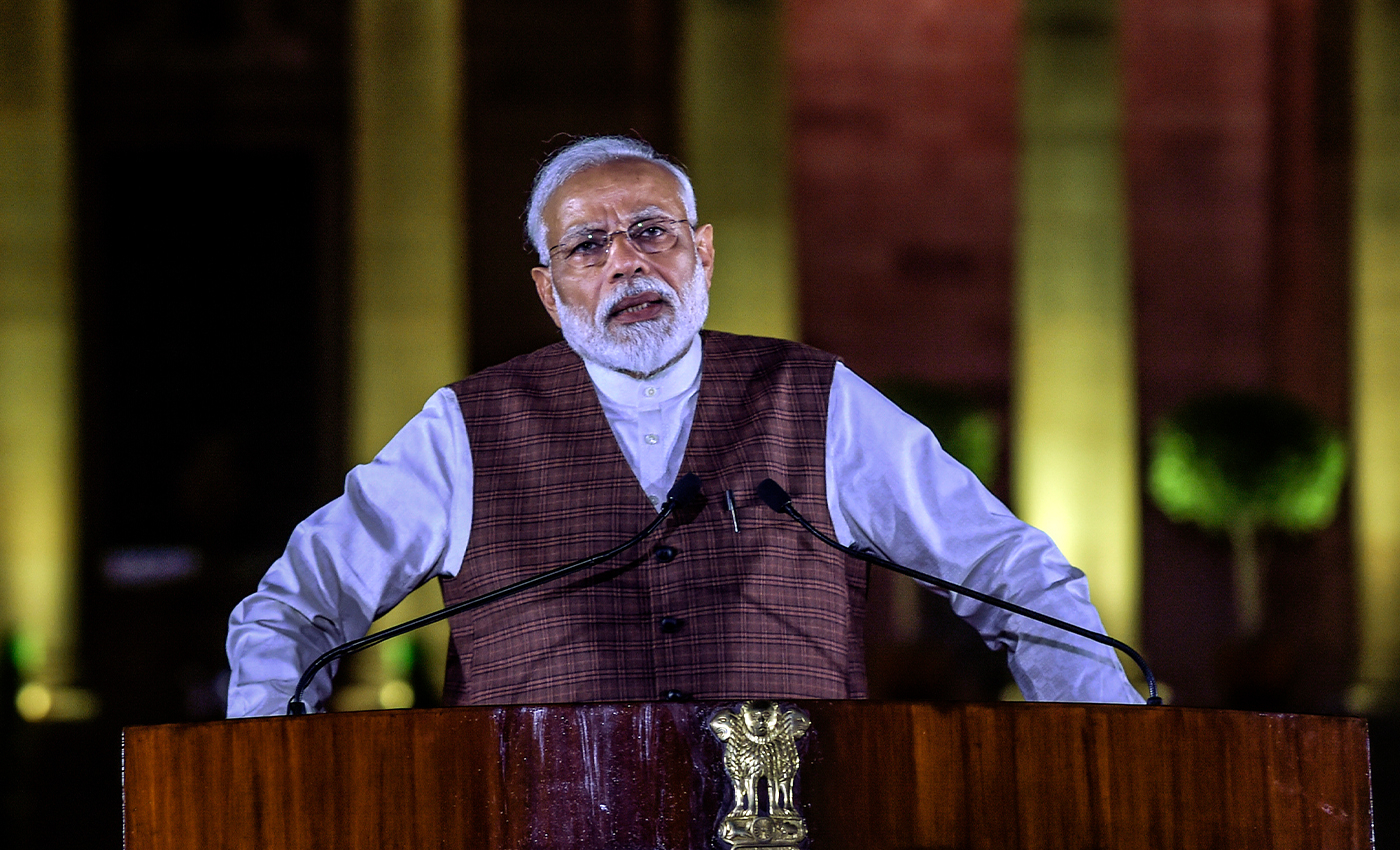 A video clip of Modi talking about former Pakistan PM Imran Khan has been edited out and shared out of context. Modi has made no comments on the film.
Context
A clip of Prime Minister Narendra Modi saying, "I am the son of a Pathaan" in Hindi is doing rounds on social media, with the claims that the leader has expressed his support for the upcoming Bollywood film "Pathaan." The claim comes at a time when the film is being criticized by Hindu right-wing members, including politicians from PM Modi's Bharatiya Janata Party (BJP), for allegedly hurting their religious sentiments.
Soon after the video of the song "Besharam Rang" from the film was released, some social media users and political workers took offense to the costumes worn by Deepika Padukone and Shah Rukh Khan in the song. Madhya Pradesh home minister Narottm Mishra even told mediapersons that if the "green" and "saffron" colored costumes worn by Padukone and Khan were not "rectified" along with the song's lyrics, the film will not be screened in MP. While many celebrities among others have expressed their support for the film, PM Modi has not made any statement about it, and his viral video is being shared out of context.
In Fact
By conducting a reverse image search using a screenshot from the three-second clip, we found that the video is actually from a rally in 2019. On February 23, 2019, the English news channel India Today aired Modi's speech from a rally in Rajasthan's Tonk and shared the footage on their YouTube channel as well. In the video, Modi spoke about the Pulwama attack that took place on February 14, 2019, killing 40 Indian security personnel in the erstwhile state of Jammu and Kashmir.
In the rally, Modi also recalled a conversation he had with cricketer-turned-politician Imran Khan in 2018 after the latter was elected as the Prime Minister of Pakistan. Modi said that he told Khan there had been many fights between India and Pakistan, and India won every time. Modi added that he asked Khan to fight against poverty and illiteracy together. According to Modi, Khan in his response said: "Modi ji, I am the son of a Pathan. I speak the truth. I do honest work" (translated from Hindi). Modi then said that the time had come to see whether Khan would stand true to his words or not.
The part where Modi said, "I am the son of a Pathaan," recalling Khan's reported response, has been edited out, and the clip is being shared online without any context to incorrectly claim that Modi expressed his support for the film "Pathaan." There are also no media reports of Modi making any kind of statement about the Shah Rukh Khan-starrer, which is scheduled to release on January 25, 2023.
The Verdict
According to Modi's recollection of the reported phone conversation with Pakistan's former prime minister in 2018, Imran Khan said, "I am the son of a Pathaan…" Modi narrated Khan's statement verbatim in a 2019 rally. Modi recalling the phone call has no connection to the film "Pathaan." Therefore, we mark this claim false.
Reference links
India Today
NDTV
The Indian Express