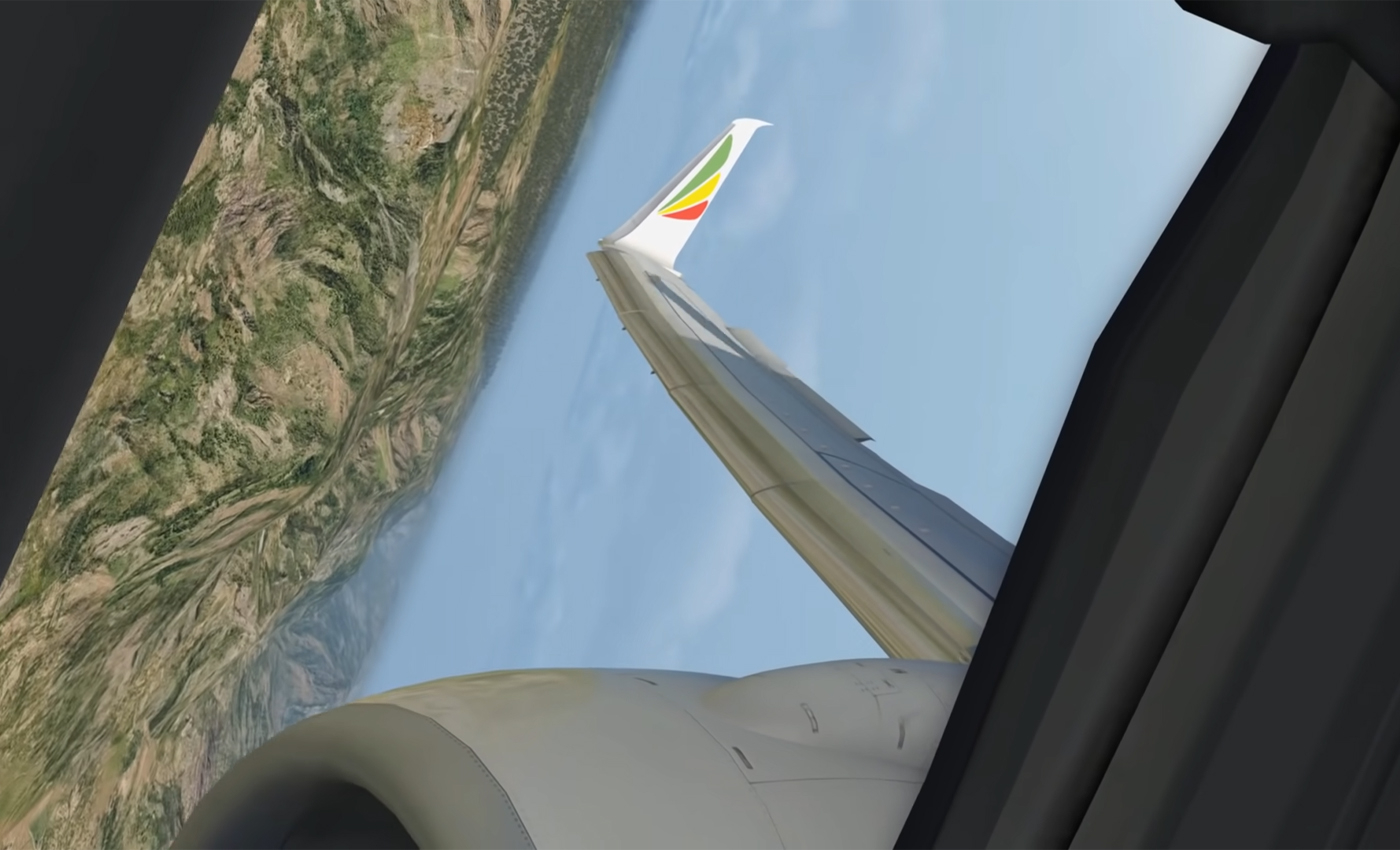 A simulation video of an Ethiopian plane crash from 2019 has been misattributed to the Boeing 737 crash in China that happened in March 2022.
A low-resolution video showing a plane crash gained traction on social media on March 21, 2022. The video shows a window view of an airplane wing while crashing down. It also includes sounds of people screaming. Several social media posts of this video claimed that the aircraft was a Boeing 737 and that it crashed in southern China. Although the video depicts a Boeing 737, it is not a genuine video recording of the 2022 crash in China.
Analyzing the video makes it clear that the visuals are not an actual video recording; they are computer graphics. Logically was able to trace back the logo on the airplane's wingtip to Ethiopian Airlines by conducting a reverse image search on the stills from the video.
Logically found a longer version of this video clip on a YouTube channel named Bull Bosphorus, which uploads plane crash simulation videos. This longer video is in higher resolution and it is an animated one that shows the 2019 crash of the Ethiopian Airlines flight B737 MAX. According to the video transcript, one of the captions says, "this is not exactly what happened; this is only a simulated flight crash for Ethiopian airlines Flight ET302." Another caption says, "this simulation crash is made with x-plane 11 flight simulator." and that the screaming "sound was added while editing."
On March 10, 2019, Ethiopian airlines made a press statement that flight ET 302, a B-737-800MAX aircraft, met with an accident around Bishoftu, a central Ethiopian town.
On March 21, 2022, BBC News reported that a China Eastern Airlines plane, which is also a Boeing 737, crashed down in a mountainous area near Wuzhou city in southern China. The Independent reported that Chinese President Xi Jinping has called for an investigation into the reason behind the crash. The article from the Independent also includes a short clip of the Chinese plane taking a nosedive moments before the crash.