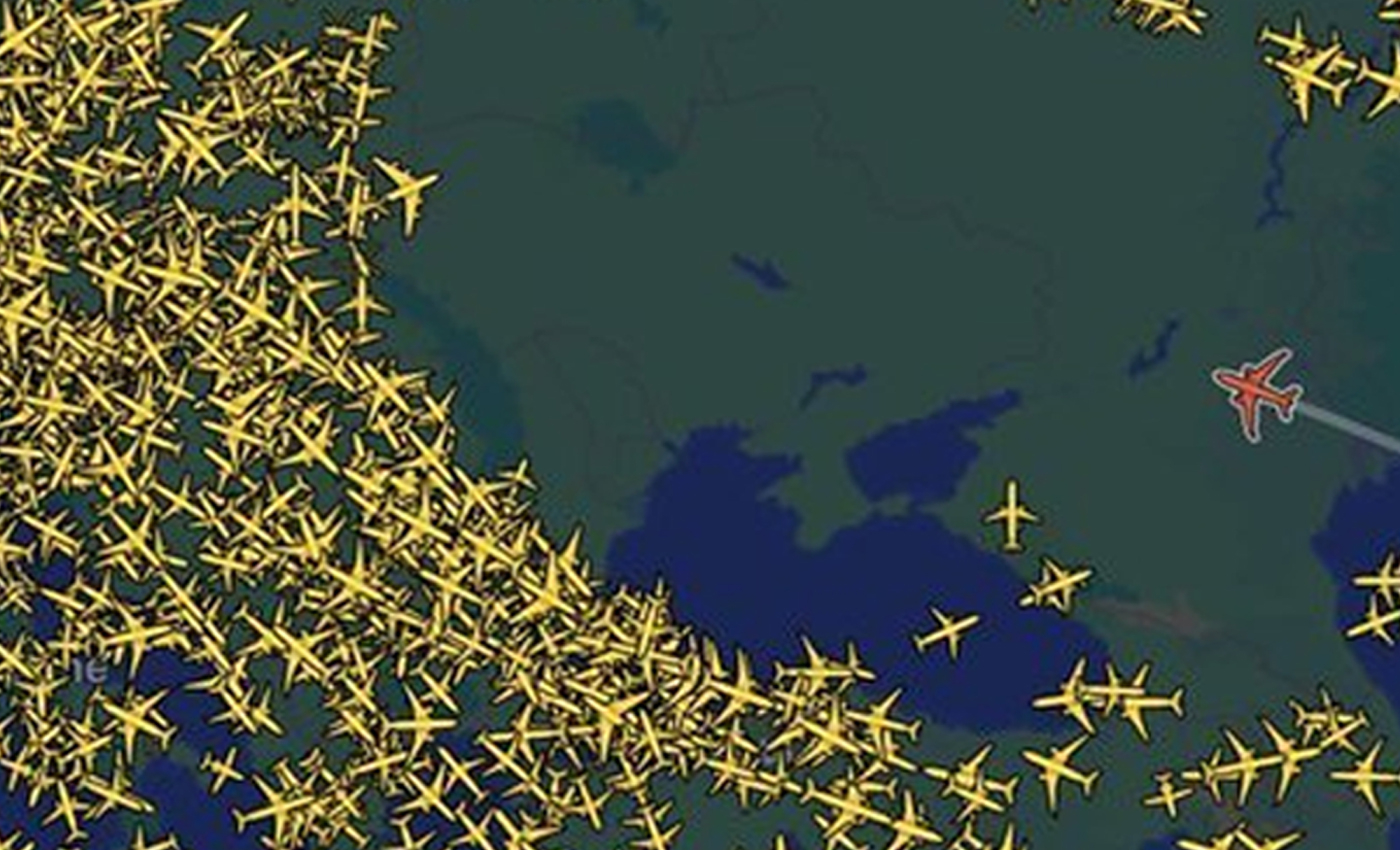 The Indian government scheduled special flights to evacuate Indian nationals only, not Ukrainian women. 182 Indians flew back on February 24, 2022.
On February 24, 2022, Russia invaded Ukraine. Amid the ongoing tension, countries like India and the U.S. are evacuating their citizens from Ukraine. While these flights were ongoing, a Twitter user named @Dirlewanker tweeted that an Air India flight was on its way to evacuate "as many Ukrainian women as possible back to India." However, this is incorrect, as the Indian government scheduled special flights to evacuate its citizens, primarily students studying in Ukraine, and not Ukrainian women. The user also attached a screenshot from an aircraft navigation app, Plane Finder, which showed the flight path of Air India flight AI121. However, this image is misleading since the flight shown is a direct flight between Delhi, India's capital, and Frankfurt, a German city. The image showed several aircraft flying around what seemed to be Ukraine, with one flight flying towards it, AI121. Flightradar24 reveals AI121's path for February 24, showing that the aircraft avoided Ukraine altogether in its journey to Frankfurt.
On February 23, 2022, around 240 Indians were flown back from Ukraine on an Air India Boeing aircraft. According to the Hindustan Times, the flight took off from Kyiv, Ukraine's capital, and landed at the Delhi airport the same night. On February 24, 2022, a special Ukraine International Airline (UIA) flight with 182 Indians landed in Delhi at 07:45 am IST, mainly carrying students. This flight took off from Ukraine shortly before the Ukrainian government issued a notice restricting the movement of civil or passenger flights within its airspace. As a result, another Air India flight scheduled for a further evacuation later that day was forced to return. The Indian Embassy in Ukraine tweeted on February 24, 2022, saying that alternative arrangements were being made since the air space was shut.
Foreign Secretary Harsh Vardhan Shringla said that around 4,000 Indians have already been evacuated since January as the government started repatriation efforts early. According to Reuters, 16,000 Indian nationals are still waiting to be evacuated.